Date/Time
6/1/2019

Location
Nectar
Nectar, Solid Sound & DEEP N BΔSS present (in alphabetical order):
Andreilien: Andrei Olenev has been a staple of the west coast bass music scene for about a decade. His first project, Heyoka, brought him to festivals all over the world. Over the last 5 years, he has been producing and performing under the name, "Andreilien." His distinct musical style has a constantly evolving sound with a solid foundation of deep sub bass and heavy psychedelia, combining influences of many musical styles, without confining itself to any particular genre.
David Starfire: Named by BBC Radio as "One of the most brilliant world-fusion producers of our time", David Starfire is known as the pioneer of the Global Bass genre. His unique sound has led him to share the stage with top artists including direct support for Bassnectar, and Skrillex. Billboard summed it up best, "David Starfire brings a unique perspective to EDM."
kLL sMTH: Like a prismatic audio avalanche ripping down the mountains of Colorado to ears all around the world, kLL sMTH has stayed vigilant in his mission to keep the heart in the bass and the bounce in the booty. Cruising powerfully through gut-wrenching lows to illuminated peaks (and occasionally stopping off in sexy-time), his music paints an inspired portrait of an ecstatic dance-floor.
SOOHAN: Long known within the festival community as a skilled performer, remixer, and producer, Maryland's SOOHAN (Stephen Suchan) has been taking over the underground and mainstream with a steady output of the most creative sample-based work since the likes of Girl Talk and DJ Shadow. Newcomers to Soohan will find a treasure trove of remixed and sample-based works, celebrating regional dance and folk music the world over, with bass-heavy reinterpretation bringing sounds to enthusiastic audiences who would never otherwise experience them. Soohan's creative process has put him in touch with countless originators and musicians from all corners of the world, brokering a unique brand of global celebration and appreciation all too rare in modern remix culture.
Mumukshu: Mumukshu is the moniker of Los Angeles based sound designer and audio application developer Jacob Penn. Creative technologist by day and psychedelic glitch expert by night, his work has been featured in various blogs and publications including xlr8r, the verge, create digital music, ign, gamespot, huffington post, and more. Known for his experimental sound design and meticulous attention to detail, genres blend as he continues to hone his craft through constant evolution.
21+
7:30pm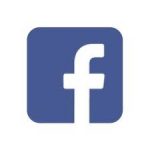 Facebook event page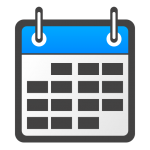 Return to main calendar
Categories