Date/Time
1/1/2020
4:00 am - 4:00 pm
Location
Monkey Loft
We're back! What started at ETG has been carrying on at Monkey Loft. For the 9th year in a row, Shameless is continuing our tradition of throwing a New Years DAY party and it'll once again take place on our favorite rooftop rain or shine. This year we're continuing to curate 3 rooms of music to help our friends/family start 2020 off right! Just Ups & Still Ups unite!
John Tejada (Pokerflat, Kompakt, Palette Recordings – LA): With both his parents being professional classical musicians, it might not be a surprise that John Tejada has become known as one of the most prolific and consistent producers in today's eletronic music landscape. Trained on drums and the piano from an early age, the LA-based synth mastermind has since amassed his own impressive skill set, embracing the music as a personal frontier, expanding on his resume as a techno recording artist as producer, remixer, DJ, and label owner. Known for crafting a brand of subtle, musical sonics, his recorded output ranges across tempo and genre lines, from chilled out affairs with spacious arrangements to pulsating, densely layered, deeply energetic tracks that work magnificently in the hands of DJs as well as on the home stereo.
Tara Brooks (Kattermukke, Get Physical, Bedrock – LA): DJ-producer Tara Brooks found her calling within the Los Angeles fruitful underground dance scene in 2007 and never looked back. Tara has consistently taken her bold energy and sound to venues all over the US and abroad. She has wowed crowds at festivals such as Rainbow Serpent Festival, Desert Hearts, SXM, Coachella, BPM Festival and more as she continues to make a considerable impression on the global dancefloor community. Tara's recent releases, podcasts and future releases of 2019 includes compelling work on Akbal, Kindisch, Balance Series, Exotic Refreshment, Kattermukke, Get Physical, Bedrock and John Digweed's Transitions show.
Mary Droppinz (LA): Mary Droppinz from Omaha, Nebraska currently lives in LA and is lighting up the house and techno scene. Inspired by her fathers incredible drum skills, her Midwest roots, and love for dance – you can expect her performances to be as deep as her soul. She continues to push the limits on her musical journey to empower others and provide a space for euphoric vibrations. The only way she knows is to grow and to share the inner groove.
With:
Pezzner (Hunt & Gather, Get Physical – SEA):
LGSP feat Annabelle Lea on live vocals
NORDIC SOUL (Decibel – LA)
KINJO b2b KONIFER (Rhizome Records)
SNAPDRAGON (Studio 4/4, Fraktured)
RAMIRO (Uniting Souls)
LEVI CLARK (Shameless)
CLAUDIA MARTINEZ (Parasol Mafia, Night Light, PDX)
NKNOWN ?LAYER (Friend Zone, Studio 4/4, Upper Left)
AVILIO (Shameless)
TEK JONES (Shameless)
RED STAR (Soundtrade, VAN)
JULIE HERRERA
JON LEE B2B WESLEY HOLMES (Tilted) & (Flammable, Lost)
RECESS (Shameless, Yo Yo Yoga)
21+
4am-4pm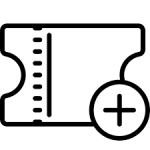 Purchase tickets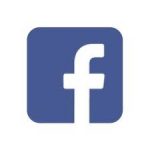 Facebook event page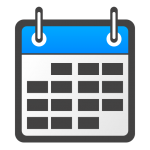 Return to main calendar
Categories