Date/Time
5/25/2019

Location
Kremwerk/Timbre Room
Bass Coast Festival & Shook at Kremwerk invites you to Seattle's official Bass Coast pre-party with…
EGOLESS (live set – DEEP MEDi): Ognjen Zecevic aka. Egoless was born in 1984 in Croatia (ex-Yugoslavia) when (after Tito's death) the country was slowly preparing for a bloodshed which cumulated in the beginning of the 90-ies, exposing the worst in human beings. After moving to the capital (Zagreb, where he resides to this day) he instantly got hooked to dub, reggae and jungle music and shortly after that in 2002. started getting into music production, producing dub, reggae, jungle and some experimental music while still playing and touring with various bands. In 2009. he started Egoless project with garage influenced No, Ego, No Problems EP, but quickly started combining dub and dubstep music into one organic whole, while keeping the both foundations of styles in tact, utilising old Jamaican dub techniques and hardware (analog mixer, tape, tape echoes, spring reverbs, instruments). In the same spirit he is doing the performances live using the same techniques of music deconstruction and improvisation on the spot.
Alter Echo & E3 (ZamZam | Moonshine | Scrub a Dub]): Portland's Alter Echo & E3 have deep roots in dub, and have been a duo to watch in the world of underground dub/post-dubstep/sound system music since their first 7" dropped on ZamZam Sounds in early 2013. Their second, "Nubian Dub" backed with "Warning Dub" caused a ruckus worldwide, championed by selectors from Dub War to Joe Nice, Pinch to Alpha Steppa to The Bug—and received a glowing 9 out of 10 in Mixmag. Their productions are known for devastating styles at a variety of tempos, always with a signature sound characterized by thick, heavy atmospheres, masterful dubbing, and loads of sonic detail and intrigue.
With Bad Biziness (Agate x Ebb & Flow)
Make sure to show up before 11PM to be entered into the drawing for your chance to win TWO festival passes to Bass Coast 2019!
21+
10pm-2am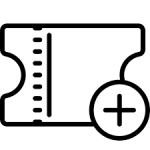 Purchase tickets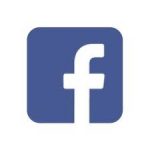 Facebook event page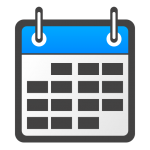 Return to main calendar
Categories