Date/Time
5/16/2019

Location
Substation
Cultivate, Two Nice, and People Music are EXCITED to bring you some triple headliner action, featuring:
FRICTION: Brighton raised, multi award winning Friction is one of the most revered and recognised names in bass music today. Having risen steadily through the ranks since the early 00's as arguably the most adept and ferocious DJ/producer in the scene, Friction now holds court in the D&B Hall Of Fame thanks to his inauguration at the 2011 Drum & Bass Arena Awards. Whilst DJ'ing across the world every weekend and heading up the juggernaut record label Shogun Audio, Friction was announced at the start of 2012 as the new face of Radio 1's flagship Drum & Bass show and has been broadcasting from the World famous station ever since..
DANNY BYRD: Drum & bass icon and king of the dancefloor, Danny Byrd was one of the very first to sign to Hospital at the turn of the millennium. With his unique take on the genre with strong hip-hop and R&B influences ever present in his music, Danny Byrd's signature mixing style and production flair render him one of the scene's greats. Upon firing out a number of superb singles, his debut album 'Supersized' dropped in 2008, to a thunderous reception. Having spent years honing his craft, this fantastic LP included signature Danny Byrd bangers 'Shock Out and 'Red Mist', the VIP of the latter going on to receive monolithic support on the daytime BBC Radio One playlist, receiving over 6+ hours of Radio One play in 2009 alone! The only way is up for Danny
DISTANCE: (born Greg Sanders) is a British dubstep producer and DJ. He also founded the record label Chestplate, whose sonic direction followed his style, fusing metal influences with dubstep templates. Distance's involvement in Mary Anne Hobbs' 2006 BBC Radio 1 Dubstep Warz show lead to wider notoriety for him and also the genre as a whole. He is also known for having worked with artists such as Skream and Benga. His style is noted for being dark and full of distortion.
With:
Biance
Nori
Agate b2b Owleks
MurderGrey
Idoru
21+
10pm-2am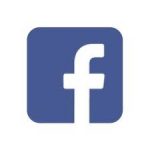 Facebook event page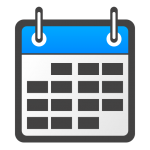 Return to main calendar
Categories