Date/Time
2/21/2020

Location
Box House & The Underground
SRC Events Presents Heart Beatz 4: Come join us in just 10 days as SRC, Friends & Fam Events and Bonzai Silent Disco takeover both The Boxhouse and The Underground for one incredible night to make your Heart Beatz. 2 Stages of live sound, plus 1 additional stage hosting a 2 channel silent disco for a total of 4 Djs per hour!
DJs:
Kris Cayden (DnB / Bass): Bellmawr, NJ resident Kris Cayden is breaking through the scene as his music is rapidly gaining notoriety around the globe. He's played festivals such as Electric Adventure and Shambala, and his music has harvested support from many artists including KJ Sawka, and Jauz. Citing Skrillex has his greatest influence, Kris Cayden puts time and effort into his music like no other and his work ethic has helped him gain hundreds of thousands of plays on his Soundcloud.
Doughboy (Hardcore): For nineteen years now, Doughboy has been spreading his passion for hardcore. With his focus on getting the crowd moving, you can usually expect an anthem or two, mixed in with some classics you love, upfront material just released and unreleased tracks you will soon know. DJ Doughboy, one of Seattle's most known hardcore dj's, known for cooking things up and leaving people both satisfied and hungry for the next track, he's ready to dish up a set to keep people savoring the music. Doughboy's sets are not one to miss.
Remnant (HHC): Remnant has been in the Portland/Seattle rave scene since 2005. After this time he decided to found a new production company in Portland called Shattered Emerald Productions. Over the last 3 years he has spent his time creating events and working at raves behind the scenes and behind the decks spinning J-Core/Happy Hardcore to all who will listen. With his super kawaii beats Remnant aims to keep you dancing all night and beyond!
Fresh socks (House/dnb): Born and raised in Lima, Peru, DJ Fresh Socks, AKA Ernesto Perez, started his musical journey when he was 25, when he moved to Seattle and started to attend electronic music events in the area. IT was at this moment that Ernesto knew he wanted to be part of 'THE SCENE'. He first became interested in the electronic music scene in the year 2003 listening to Darude, Tiesto, Chemical Brothers, Alice Deejay, and Daft Punk. From 2007 to 2012, Ernesto attended many music festivals that helped shape his love for music. Once Ernesto moved to Seattle in 2012, he fell in love with drum and bass. Currently, Ernesto is very well versed multi-genre DJ. He started getting gigs around the Seattle area in 2017 at places like Re-Bar, Monkey Loft, Foundation Nightclub, Kremwerk, Contour, Stage Nightclub, and Trinity Nightclub.
Phraktil (Psy trance): A mystical creature of cosmic origins. Trapped on earth Phraktil's mission is to keep the music going at all costs. Not much else is known about this creature.
That Kid (Trance): A local Seattle talent that began his journey 5 years ago, playing genres ranging anywhere from trance, house, and hard dance, he always brings the heavy energetic vibrations that get the crowd moving.
Kutt3r (House)
Kezaki (Dubstep): Having shared the stage with high caliber artists like Dodge & Fuski, ETC! ETC!, Kyau & Albert, Um.. and Hixxy, this multi-genre DJ has been killing it behind the decks and lighting up dance floors at events all across the PNW!
Dj buenavista (Dnb): Dj buenavista aka Hassan DreadHead Griffin is a local seattle dj and producer known for his DnB is gonna be bringing the junglist vibe for you to have a good skank to!
Mikewoodsyo (Bass): Mikewoodsyo is a Seattle based artist with his own unique take on multi genre bass production. Taking risks on out of the ordinary structures, with heavy wompy drops. This Producer/Dj has something different, weird and fun on the table.
DJ Ecchi (Nxc / Dnb): Based in Seattle. Ecchi produces and plays and assortment eclectic dance and head music that is on the bleeding edge but respects the nostalgia and traditions of the rave culture its stems from.
Dizzy (House-Hardcore): Hopping from deck to deck, Dizzy always makes the crowd follow suit and hop with him all night long ! His high energy and unique rhythms will be sure to make you break a sweat ! Playing at warehouse raves , raves, renegades , and festivals all over Washington state he took the stage for the first time just over a year ago as one of FW events forerunning djs ! SINCE then he has earned residences with three different Seattle based production company's Seattle rave culture, genetic meltdown productions , and milestone productions!! He specializes in hoppin house beats but can Grace the decks with a number of genres such as trap , dubstep, electro , minimal, psytrance, bounce, trance, bass house, drum and bass and many more ! What are you waiting for lets get hoppin!!
X-Fadid (House): DJ X-Fadid aka Mikaela renee is a 24 year old Hard Dance/basshouse DJ hailing from Tacoma, Wa, their inspiration into starting to DJ was Ian K, DJ X-Fadid started mixing in 2012 and played her first show that same year and ever since has been in love with being behind the scenes in the rave scene since, and they've always ready to throw down an epic bouncy set for the fans!
JETT: Portland resident Jett plays dubstep
DJ Cobalt: A creative soul, Cobalt has been in & around the EDM scene for the last 7 years. Having thrown memorable parties, renegades, and raves all over.. Cobalt has made his presence known throughout Washington and beyond
kyju: Bogdan Shilov "KYJU" is a Russian American DJ /producer from Olympia Wa. Started DJing house parties and friends events after graduating high school in 12′ "Звуки русского американского монстра, живущего в Вашингтоне"
Captain Folley (Hard Dance): Captain Folley started DJing in 2012 and has been known to provide high energy dance music ever since. Whether it's Trance, Hardstyle, Hardcore, House, Midtempo or Bass – Captain Folley always has something to get the party moving. Be sure to check my soundcloud for a wide variety of Mashups and Mixes.
Samora Artwork (Glitch Hop): Soulful funky glitch hop music with psychedelic projections
Full Send (Misc): Duo persona comprised of X-Fadid and Oft3n
Dj Caddy (House, Trap, Trance, Dnb): 24 years old out of Tri Cities, WA started his music career by DJing at 16, he later went to school to be an Audio Engineer in Arizona. After school and getting some traction as a DJ in AZ he went spent some time at Westone Productions in Hollywood until moving back to WA where he has continued to DJ and work on producing his own tracks. Caddy is excited to bring his talents to Seattle for the first time. He is known to play house but refuses to label himself, so expect a little bit of everything from trance, trap and house with a few surprises.
Humanmusicc (Bass House, Riddim/Dubstep): 21years young from the tri-cities. Starting his music journey at 16 producing original music and Djing on the side, He's recognized for playing Bass House and heavy Dubstep. Humanmusicc has been working with local dj's and with Bonsai Events and is ready to show seattle what he has to offer
Kinda Spicy (Free form Wedding Jams): Hello. I'm Kinda Spicy and this is my art. I want everyone to walk away from my music knowing that life is short and amazing and nothing can stop you from living your dreams. If you want it bad enough, you'll find a way. That's the beauty of it. That's what Kinda Spicy means. Even in the simple things, there is tremendous and abundant LIFE. Helping others achieve their dreams is the most satisfying thing you can do! Life itself is creative and it is weird. If you try to fight it, you're gonna have a bad time. Embrace the weird and live life a little extra. If you're not chasing after your dreams with a fiery vengeance, then why do you even have shoes on? You're ready NOW. I just hope you find the motivation to grab that spicy thing you've been dreaming of. That's what my music is all about.
Mushu (Misc all-styles): Originally a Street/YouTube dancer and house party dj within the Puget Sound; after attending his first Freaknight festival in 2017 MUSHU fell in love with the local EDM scene and community. The ability to love openly, dress freely, and dance with no regards. Since then he has made it his personal mission to incorporate the high energy intensive traphouse lifestyle to events through his team WyldChild Collective. With a huge style of musicality ranging from HybridTrap, dubstep, riddim, hiphop, rap, Trap, midtempo, melodic, glitchhop, Twerk, DnB, House, Death/Metalstep, RnB and more, No genre is safe; bringing you a new style of sound you didn't know you needed to hear. MUSHU hopes to inspire you to love all forms of music and feel free to dance your night away however you express it!
Come throwdown, get Wyld and party with your favorite purple Dragon!
Squirrley Bass (Bass)
AvionNoize
Diet-Z B2B Point The Finger
21+
9pm-2am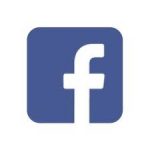 Facebook event page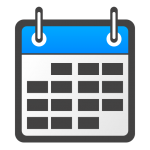 Return to main calendar
Categories