Date/Time
6/14/2019

Location
Kremwerk/Timbre Room
Noise Complaint and the Kremwerk/Timbre Room Complex are proud to present, two rooms of thoughtfully curated music featuring:
KILL FRENZY: Belgian born and Berlin based producer Séba, better known as Kill Frenzy, has an infinite affinity for crude, lewd, deep and dark vibrations. As a teenager, he acquired a distinct taste for house and techno from the greats: Jeff Mills, Green Velvet, DJ Godfather, David Clarke, DJ Slugo, DJ Milton, DJ Funk. These kingpins would occasionally drop booty records, which further peaked Kill Frenzy's interest.
These tunes went on to lay the foundation for KF's initial releases on Ghetto Test (a subsidiary of the infamous Dust Traxx Records) and Juke Trax (DJ Godfather's Ghetto Tech label). His rapid-fire juke joints, clocking around 160 BPM, were pure youthful adrenaline. Séba soon came back around to his early love of filthy and funky sounds, creating his most well known release thus far, "Make That Booty Clap." In 2012, Kill Frenzy signed to Claude VonStroke's San Francisco based label, Dirtybird. The idyllic pairing of "Booty Clap" and Dirtybird, enabled the record to spread like a virus, infecting DJs as diverse as Soul Clap and Skrillex—the later of whom helped turn this signature tune into a festival anthem.
With additional releases and albums on a wide range of labels including Relief, Turbo Recordings, PETS Recordings, and DIRTYBIRD just to name a few – Kill Frenzy's diverse love for bizarre yet melodic, catchy underground house & techno is what has lured DJs and dancers worldwide, making him not only a force to be reckoned with, but a perfect fit for our monthly basement throwdown. It's almost as if his dark, driving take on booty house was made for the Kremwerk basement!
BONES: For more than a decade, Trevor Moffitt aka BONES has helped strengthen the electronic music scene in Los Angeles while spreading his sound to cities far and wide. Sharing the stage with the biggest names worldwide, BONES has developed an infectious fusion of house, future, garage, deep, and techno. His unique and eclectic styles have earned him performances at ELECTRIC DAISY CARNIVAL, HARD SUMMER, HOLY SHIP!, NOCTURNAL WONDERLAND, SNOWBALL, SNOWGLOBE, SXSW and WMC just to name a few. In part to founding one of the most influential electronic music outlets in the world, Gotta Dance Dirty™, he also helped manage the event/label NIGHT BASS with AC Slater, and was named head of A&R in the U.S. for Sweat It Out! Records alongside Sinden and Yolanda Be Cool. Bones reach stretches far and wide within the dance community and we're excited to have him back in the booth once again
With:
Julie Herrera
Lar Gibbons
UPSTAIRS IN THE TIMBRE ROOM – Sub 49 Takeover Featuring:
AuSteele
Floston
James Gatz
Jay Peeki
Minor
21+
10pm-3am
20$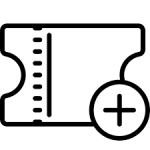 Purchase tickets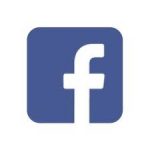 Facebook event page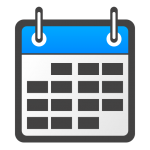 Return to main calendar
Categories