Date/Time
12/8/2018
6:00 pm - 10:00 pm
Location
Pier 86 (Grain Terminal)
"Let There Be Light" will be a celebration of the Seattle waterfront, it's history, it's people, and it's light shining the way into the future. The Let There Be Light program will feature two, multi day exhibits of large scale projected video art onto the head house of the Pier 86 grain terminal during December of 2018. With a canvas that is 222ft tall and exhibits that will run for a total of 11 days, this program will be the largest and longest public video art exhibits to date in the Seattle area! The exhibits will be able to be viewed from Centennial Park, Myrtle Edwards Park, as well as part of Downtown, SODO, West Seattle, Queen Anne and from the water. The long awaited art on the Pier 86 Grain Terminal features TWO different projection art installations from Northwest artists. While the two exhibits will be working within the theme of the project, they will showcase and explore very different avenues of the art. Many thanks to Seattle Department of Neighborhoods, Seattle Parks Foundation, Port of Seattle, Louis Dryfus Corp, and Expedia for the support on this amazing project!
ART:
-Exhibit 1 "Signals" December 7-9: A collaborative project by artists Nicolas Sassoon (Vancouver, BC) and Rick Silva (Eugene, OR) focusing on immersive audio-visual renderings of altered seascapes.
-Exhibit 2 "Hexagon Misfit" December 14-21: In their exhibit for the Let There Be Light program Hexagon Misfit (Chris Rojas, Seattle & Craig Winslow, Portland) will visually explore the past, present and future of the Waterfront and peoples of the PNW with projection mapping, 3D imaging, and historical moments.
VIEWING PARTIES: Viewing Parties will be held at Expedia, 645 Elliott Ave W #200, Seattle, WA 98119 & include a wall of windows that face the exhibit site for optimal viewing. OPENING VIEWING PARTY: Friday December 7th, 2018; CLOSING VIEWING PARTY Friday December 21st, 2018. Both parties are 6pm-8pm, Free, All Ages & Open to the public
All ages
6-10pm
Free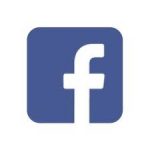 Facebook event page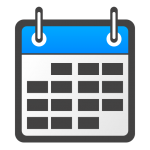 Return to main calendar
Categories