Date/Time
5/23/2020

Location
ONLINE STREAM
All For One And One For All: Extraordinary times require extraordinary measures – so we have adapted to the new rules and regulations that pretty much the entire world has had to adapt to by now as well. As you all know by now, it has also left a huge and immediate impact on our beloved club and event industry, including our small, but powerful Trance Scene and community. Artists, Promoters, Clubs, Agents and Managers have lost their source of income and business, more or less from one day to another. While you have seen a lot of donation and fundraiser pages go up, even virtual fundraiser festivals to secure people's lives and businesses survivals throughout these unpredicted times and find a way to continue with life, but also their business in some way, we wanted to do the same, yet be different.
So we sat down and came up with an idea and a plan, that would involve everyone of our beloved industry, from artists to local promoters and/or clubs, to designers, managers and agents, as well as local support talents. With the goal to bring you smiles, music and happiness right into your home and your living room or bedroom dancefloors. We wanted to get as close to what we would normally do with a physical tour. Involving everyone, every time zone and different platforms. The "ALL FOR ONE AND ONE FOR ALL – VIRTUAL TOUR" was born. A tour that will stop in different cities, countries and continents on this planet over the duration of several weeks. Taking place at local peak times with the support of local support talents and promoters / clubs.
Each event has its own GoFundMe and Facebook Donation page. We will also have an overall Tour PayPal donation link. The collected funds of each local show will be evenly split between all participating parties for each local show – this includes not just the artists, but the promoters, clubs, agents / managers, as well as artwork and visual designers. Contributions to the PayPal Account will be split evenly between everyone participating in the entire tour. WE ARE BEYOND HAPPY TO HAVE NATA (North American Trance Alliance) IN COORDINATION WITH THE UNDERGROUND ON BOARD AS OUR LOCAL PARTNER FOR THE SEATTLE MARKET.
DJs:
Jorn Van Deynhoven
Myon
Rodg
MarQ
DJ Gotek
6pm-12am PST
Tune in at twitch.tv/TRANCEALLIANCE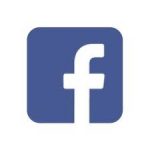 Facebook event page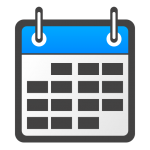 Return to main calendar
Categories