Date/Time
4/26/2019

Location
Metropolist
Waves presents New Era: A Music & Art Experience on Friday, April 26th, 2019!
In the dead of night, bright neon lights pierced through the air, illuminating the toxic dust particles floating amongst the city skyscrapers. Since the war, the once bustling metropolis is an eerie and quiet place, especially at this hour. Hundreds of LED billboards flashed, begging for your attention, but everything seemed drowned out by the huge, neon homage to The Eye. A wave of uneasiness comes over you, as The Eye stares back at you, the constant reminder of the New Era. Your watch beeps, alerting you that it is now curfew. As you turn to leave, you see something highly unusual- a small graffiti tag scribbled on the wall of a decommissioned building. In big, bold letters, it reads: 𝐃𝐎 𝐍𝐎𝐓 𝐇𝐄𝐒𝐈𝐒𝐓𝐀𝐓𝐄, 𝐓𝐇𝐄𝐘 𝐒𝐄𝐄 𝐄𝐕𝐄𝐑𝐘𝐓𝐇𝐈𝐍𝐆

Beneath it, you see a small shred of paper tacked to the building with your name on it. With the message in mind, you hastily grab it, walking at a brisk pace, but not too brisk, otherwise you might raise suspicion from The Eye. You discretely peek at the paper, and one side depicts a logo in the shape of a "W". You had seen this image before, the signifier for the underground movement: W.A.V.E.S. Upon turning it over, coordinates, a date, and a time: 𝟶𝟺.𝟸𝟼, 𝟸𝟷:𝟶𝟶 (𝟺𝟽.𝟻𝟽𝟼𝟽𝟸𝟹𝟸,-𝟷𝟸𝟸.𝟹𝟹𝟺𝟿𝟾𝟻𝟿). This is your chance, rendezvous at the coordinates at the time listed and become a part of the movement.
District Zero (Powered by AC AUDIO) DJs:
9:00-9:50: Noktuary
9:50-10:40: Ennelyn b2b Frida K b2b Hherb
10:40-11:30 Inaudible b2b Minor 206
11:30-12:20 Mortals
12:20-1:10 Quackdragon (Quackson b2b LuckDragon)
1:10-Close: RIP KENNY
The Bunker DJs:
9:00-9:45: Kiba
9:45-10:35: Oxymoron b2b toastercookie
10:35-11:25: Big Oh (Allen Oh b2b Big Boppa)
11:25-12:15: Haelix b2b NoRecall
12:15-1:05: Farahry (Faraday vs. Rohry)
1:05-Close: Entropic b2b Fenoli
21+
9pm-2:15am
Enter at the back of the building on Utah Ave S
Bar proceeds benefit Ignition Northwest, a local Burning Man nonprofit organization
28$ at the door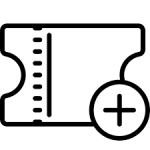 Purchase tickets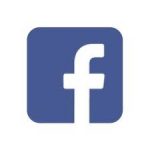 Facebook event page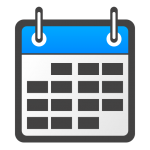 Return to main calendar
Categories