PLEASE NOTE: With the Coronavirus cancellation of public events with more than 250 people, be sure to check with the venue to determine if the event has been rescheduled or canceled. We are posting updates from venues on our Facebook post and Twitter post, and compiling a listing of online streams/replays.
Date/Time
8/7/2020

Location
Whitehorse Mountain Amphitheater
Summer Meltdown Festival returns to Darrington on August 6th – 9th, 2020! Weekend passes are on sale now. 2020 will be Summer Meltdown Festival's 20 year anniversary! Once a backyard party that came with a keg cup, the Summer Meltdown Festival is now the "largest locally-produced independent camping and music festival in the Pacific Northwest".
Join us Aug 6-9, 2020 for our 20th anniversary. We're talking about 20 years of adventure and great music. The river, the beach at bacon point, Whitehorse Mountain turning gold at dusk and pink at dawn. Nobody's a stranger at Meltdown, we're united young and old with the common goal of sharing the best weekend of summer. We make it that way together, loading our cars from all over the west and driving into the North Cascades, bringing unicorn floaties, absurd costumes, and plenty of goodies to share with friends. Somewhere on the dance floor the truth is revealed: life is a silent disco if you're living it right! Come melt with us! -Summer Meltdown Festival
Only 90 minutes from Seattle and Bellingham, the Summer Meltdown Festival is an annual tradition for thousands of music lovers and adventure seekers. Along with top tier musical acts, both live and DJ, there is also a vendor village for food and crafts, shaded campgrounds, a river for swimming and sun basking, a yoga tent to warm up your dancing muscles, an affordable beer garden, kids' village, workshops, regional art, and adventure activities such as river rafting and horseback riding that depart directly from the festival! Meltdown invites all to join where the music meets the mountain.
All ages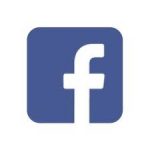 Facebook event page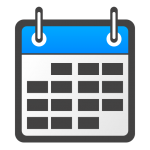 Return to main calendar
Categories