PLEASE NOTE: With the Coronavirus cancellation of public events with more than 250 people, be sure to check with the venue to determine if the event has been rescheduled or canceled. We are posting updates from venues on our Facebook post and Twitter post, and compiling a listing of online streams/replays.
Date/Time
4/5/2020
4:00 pm - 9:00 pm
Location
The Hiyu (boat)
Elements & Zarhouse presents Sunset Sessions on the Hiyu: A sunset cruise on Lake Washington. Last year we launched sunset sessions with an epic cruise on the Hiyu with Luttrell. For 2020 this will be a series of events from April to September featuring more of the best in progressive dance music.
Jody Wisternoff (Amjunadeep/Spektrum Artists): Jody has been pushing the envelope his entire career, which started at the very early age of 13 years when he and brother Sam prodigiously reached the finals of the DMC HipHop Championships. This success was compounded two years later when they found national fame as Tru Funk, landing themselves on the pages of cult magazine The Face and Tim Westwood's Radio 1 playlist. "Obviously it was a different genre to what I'm known for now," explains Jody, "Bristol's always been renowned for the calibre of its dub scene and the artists that have come out of it. In the late 80's and early 90's I was very much a part of that movement, which provided me with an invaluable foothold in the world of dance. I soon found myself DJing to thousands at fondly remembered festivals such as Universe and Fantazia. It was a crazy time."
Jody's incomparable ability to succeed with production and DJing has seen him climb to the highest heights of Beatport (and we're talking THE overall, not genre chart here) and iTunes; remix Above & Beyond, Robert Babicz and more; tour the UK alongside 808 State legend Graham Massey; maintain a monthly show 'Intensified ' on Frisky radio, now in it's eighth(!) year; take on an A&R development role for Anjunadeep signing acts such as Lane8 and Lancelot and, as if all of that weren't enough, release his own solo album, 'Trails We Blaze'. "It's probably fitting to end this biog as I began," concludes Jody, "I really am busier now than ever, which is a blessing. Whether I'm in the studio, playing to 5 thousand alongside A&B at the Ally Pally or touring the world, I'm still as excited by what I do now as I was when I began. The music, style and opportunities may have evolved over the years, but my passion remains the same. No time for pipe and slippers yet!
Schedule:
3:45pm Pre boarding (getting checked in and your wrist band)
4:30pm: Load on the boat
5pm SHARP: boat departs with or without you DO NOT BE LATE
8pm: Return to SLUP
21+
4pm-9pm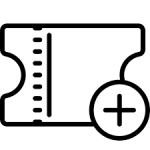 Purchase tickets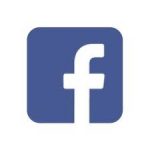 Facebook event page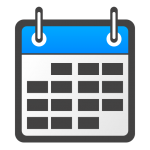 Return to main calendar
Categories