PLEASE NOTE: With the Coronavirus cancellation of public events with more than 250 people, be sure to check with the venue to determine if the event has been rescheduled or canceled. We are posting updates from venues on our Facebook post and Twitter post, and compiling a listing of online streams/replays.
Date/Time
1/17/2020

Location
Kremwerk/Timbre Room
People Music presents:
Thriftworks: Thriftworks offers his own uniquely original take on forward thinking electronic music, weaving eclectic samples and explosive modern bass that continually pushes the envelope while taking the art of beat-crafting to new heights. Garnering much praise from fans and critics alike with his steady stream of new material, Thriftworks is quickly becoming known as one of the finest up and coming experimental producers with his outside the box sound and unclassifiable style. Thriftworks' use of deep low-end and wall to wall synths seem to channel something ancient and mysterious, offering up an intoxicating musical high with an invigorating breath of fresh air. These sounds activate the senses, enrapture the mind, move the body and leave audiences begging for more.
Adiidas (Lake Tahoe, CA): South Lake Tahoe-based producer, Adiidas, is a permanent fixture atop the cresting wave that is forward-thinking bass music. Over the years, his inventive and ever-evolving style has landed his records on many of bass music's leading imprints including Phuture Collective, Official Trap Party, Euphoric, and of course our very own Below the Surface. Adiidas has also earned features with Fuxwithit and Youredm. Adiidas sub-heavy output has continually pushed boundaries in bass music with voracious creativity.
With:
Åse
Lotus Drops
Pressha
Subduktion
21+
10pm-2:30am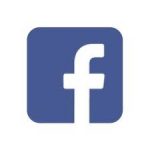 Facebook event page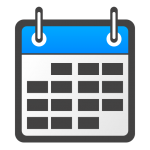 Return to main calendar
Categories