K Theory (Parké Diem)
Parké Diem: A Seattle electronic music community tradition. Parke Diem is taking over Volunteer Park again! Live music and art, vendors, performers, food, games and more!
Parké Diem was born in 2011, as an opportunity to share our love of the Seattle electronic music community with friends, family and fellow partiers. Each year we work tirelessly to incorporate local and regional musical acts for the enjoyment of our audience. Over the years we've featured DJ's, musicians playing violin, drums and guitar, a marching band, singers, a soothing harmonic crystal bowl performance, and more!!!! With live art, food vendors, craft vendors, music, and more how could you not enjoy Parké Diem?!
In the beginning – Parké Diem was a local event – with all local djs. As it grew each year, the size & scale of the DJ's and entertainment has been able to grow. This has brought some of the best regional bass music acts such as Ill-Eesha, Slynk, Kytami, and now Defunk. Each year allows us to dream a little bigger and grow a little more. It is our goal to provide a safe, inclusive, family-friendly day of electronic music & fun in the park. We also seek to provide a platform for local artists & vendors to share their creations with our community.
To this point, this event has been entirely funded by Covert Ops & by donations collected before/during/after the event. Our next goal is to find corporate sponsorship that aligns with our values and beliefs that can help us grow this event to previously unimaginable levels! Donate today to support, donations accepted via PayPal or Venmo, as well as in person at the event.
DJs:
K Theory
Zof
GLT-Ish (GLTY & Gold•ish)
Dad Bodz (Hexi & Bngrz)
Cookie & AJ
Mofflar
Sl1p3s
All ages, family friendly
12-9pm
Free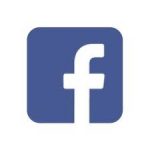 Facebook event page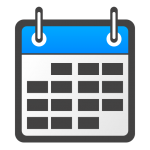 Return to main calendar