Date/Time
12/7/2018

Location
Monkey Loft
It's hard to believe 5 yrs has past and what a ride it's been. First off, thank you for supporting this night and allowing us to bring in talent from all around the world, none of this is possible without YOU. For this DИB it's time to celebrate so we've booked a crowd favorite that knows no boundaries alongside our original DEEP N BΔSS members. After having him at our Cascadia NW Festival showcase last summer we're thrilled to welcome back:
SOOHAN (Muti Music | Baltimore, MD): Long known within the festival community as a skilled performer, remixer, and producer, Maryland's SOOHAN (Stephen Suchan) has been taking over the underground and mainstream with a steady output of the most creative sample-based work since the likes of Girl Talk and DJ Shadow. Entering 2018 with 5 albums and full-length projects under his belt, for a combined 2 million plays, he has singularly redefined success for the independent electronic musician, forging strong, personal, and lasting connections with musicians, industry, and fans alike across his extensive travels.
Newcomers to Soohan will find a treasure trove of remixed and sample-based works, celebrating regional dance and folk music the world over, with bass-heavy reinterpretation bringing sounds to enthusiastic audiences who would never otherwise experience them. Soohan's creative process has put him in touch with countless originators and musicians from all corners of the world, brokering a unique brand of global celebration and appreciation all too rare in modern remix culture. This year, he sets his sights on new original productions, in addition to more remixes and sample-based work that has made the bedrock to his sound.
With original DEEP N BASS Residents (in alphabetical order):
GENE LEE
GRYM
ROB NOBLE
ZACHARIA
21+
10pm-4am
15$ 10-11pm, 20$ after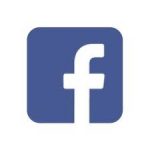 Facebook event page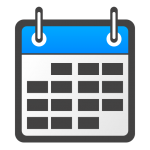 Return to main calendar
Categories