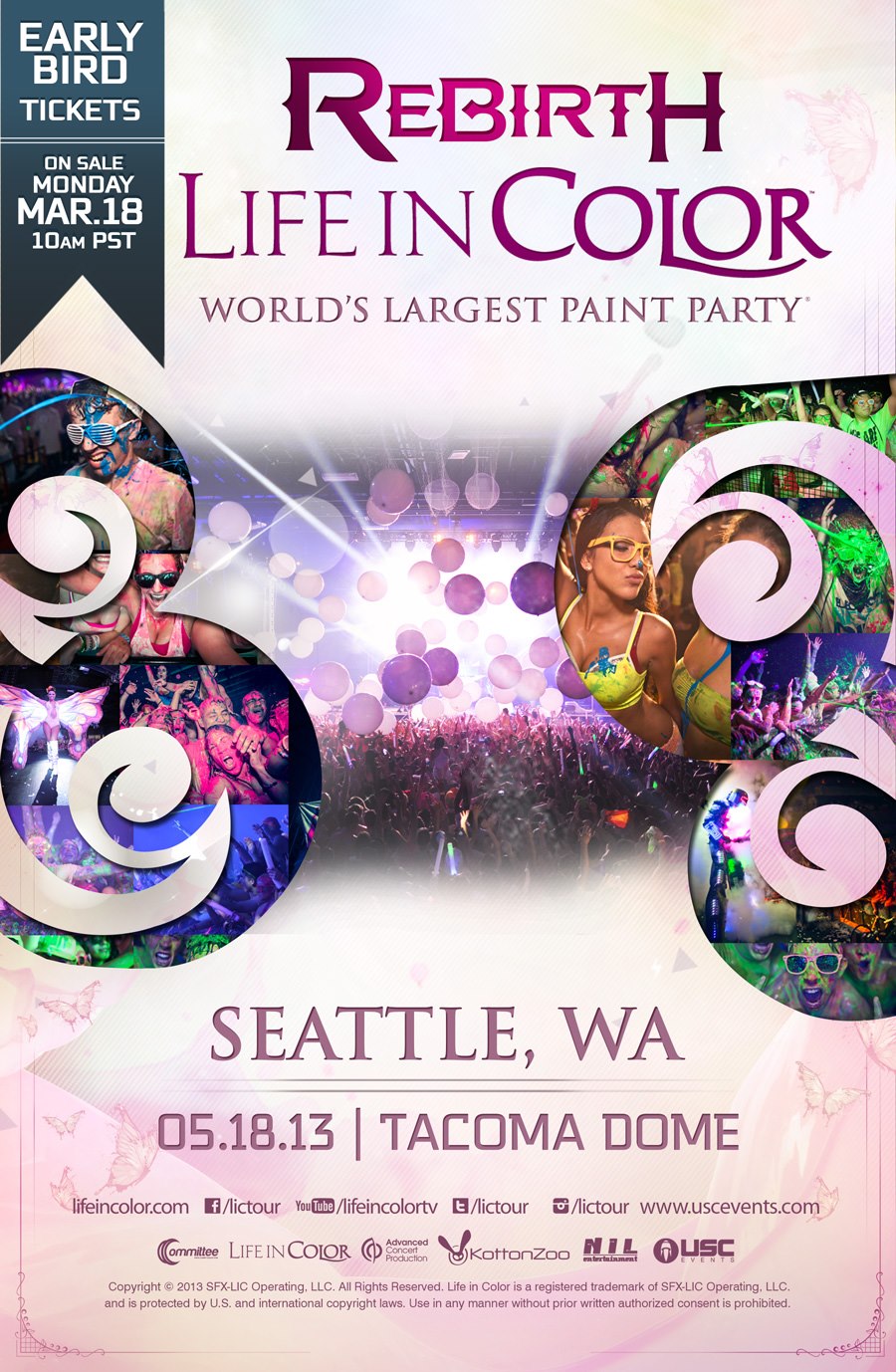 Headliners:  Headliners for the Seattle/Tacoma May 18th edition of Dayglow/Life in Color Paint Party at the Tacoma Dome have been announced:  Flux Pavilion, Chuckie and Mat Zo!    Support by Dayglow resident DJ David Solano.  Confirmed via USC Events' Facebook and Twitter, and Dayglow's Facebook.
Tickets:  Early bird tickets sold out very quickly, but regular tickets are available online here.
Dayglow 2013 links & more information:
Life In Color official website
Facebook event page (USC Events)
Purchase tickets online
Stay tuned to EmeraldCityEDM for all Seattle Dayglow related news.  Did you attend Seattle's first Dayglow of 2012?   I did and it was epic!   Rumor is that we set a new record for Dayglow attendance with the Seattle 2012 event, with approximately 10,000 in attendance.  Check out the the official after-video for the Seattle Dayglow with Benny Benassi here:
[youtube http://www.youtube.com/watch?v=mnG2KZmCY7s&w=560&h=315]
Stay up to date on public upcoming electronic dance music events in the Seattle area by following the EmeraldCityEDM Events Calendar!