Rhett, Buckmode, Love Virus, Tony H & Julie Herrera
1LUV Proudly Presents a SPECIAL installment showcasing TONY H, JULIE HERRERA & THE 1LUV CREW. We will be spreading BIG LUV as always and look forward to a night filled with celebration, dedicated to Friendship, Family, Dancing, Unity, Art, Music, Life, & Love! Join us and recharge your souls as we bring you an EXTRA SPECIAL SPLENDID SPREAD of BANGIN BEATS!
Our night's line-up of BEAT CONDUCTORS features the Emerald City's 1LUV CREW!! RHETT, BUCKMODE & CARTER will be DELIVERING DOSES of DIRTY DECIBELS that will PENETRATE your mind, body and soul!! You know we do our best to keep things HOT and plan on SERVIN' you up a DELIGHTFUL BUFFETT of AUDIO FLAVORS that will surely SATISFY your AURICLE TASTEBUDS!!
To add a few hefty DOSE OF LUV to this SPECIAL NIGHT, get ready to experience one of Seattle's underground favorites… TONY H! This Seattle ICON will be displaying his MASTERY on the decks and is sure to leave you DRIPPING WITH SWEAT! Come get a taste!
We are so excited to present to also have JULIE HERRERA!!! JULIE will be blessing us all with her unique, catchy style, putting a bold explanation point on this 1LUV Event! We are all in for some GOODIES and you can expect some BOMB ASS BEATS that'll BLOW YOUR SOCKS OFF! So much gratitude to have JULIE BLESSING THE DECKS with her MASTERFUL SOUND!!!
We present to you a STACKED line up of MASTERFUL MUSICIANS who each bring their unique vision of sound to the decks. This BEAT FILLED NIGHT will surely send purveyors of AMAZING music into OUTER ORBIT!!! Join us on Friday May 29th at the Monkey Loft!!
DJS:
Rhett
Buckmode
Love Virus
Tony H
Julie Herrera (Flammable / Noise Complaint)
21+
10pm-4am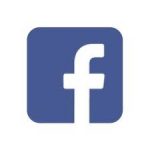 Facebook event page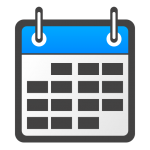 Return to main calendar