Date/Time
4/13/2019

Location
The Underground
Escape With Au5 and Trivecta with special guess RA at The Underground.Some of the top artists in the Melodic Dubstep genre and we couldn't be more excited for this lineup! Please join us on a journey and escape with each other through music.
Au5: Au5 is a 24 year old electronic music producer based out of Colorado. Known for breaking the boundaries of genre, he merges heavy, technical bass music with entrancing melodic soundscapes. Running the gamut of emotion within a single song. Born and raised in New Jersey, Au5 (Austin Collins) has been a lifelong musician. Trained in classical piano since age 4 and studying bass guitar and music production since age 13, Austin is a well-rounded composer and music technologist unbounded by genre. "If you're looking for trendy music, turn away. If you're looking to embark on a journey, come with me."
Trivecta: Sam Dobkin, better known as Trivecta, is a dance music producer and songwriter from Tampa, FL. He's stylistically known for creating melodic trance, dubstep, bass, and drumstep music. Since his first release with Monstercat in 2014, Trivecta continues to make waves in the trance, dubstep, and drumstep worlds. His ability to incorporate melodic elements with production that sometimes includes a progressive house and bass feel attracts would-be listeners across the dance music scene. Often working with other songwriters, producers, and vocalists, Trivecta stays true to his collaborative spirit as he continuously explores new ways to create music with other talent.
RA: While most people associate the name Ra with the Egyptian sun god, a wildly infectious 26 year old (also known as Ra) has become a force to be reckoned with in the southeast electronic nightlife! Ra's passion and diversity in music highlights the vision of his sound. After literally only a month of his first gig, Ra took over the Carolina dance scene and made a name for himself as one of the region's heaviest hitters. Shortly thereafter, he made his mark in the rest of the region and expanded his name from Atlanta to Charlotte. Within his first year, he shared stages with countless headliners, and gained respect from them and everyone else for always putting his massive energy into every set. He has also performed at legendary venues around the southeast like The Fillmore, The Tabernacle, Opera Nightclub, Terminal West, Chop Shop, World Nightclub, Lincoln Theater, and Music Farm and so many more.
Cocho: Cody Peebles, better known as Cocho, is an American DJ and music producer from Vancouver, Washington. Follow Cocho's journey on SoundCloud for new podcasts and other unworldly releases!
21+
10pm-2am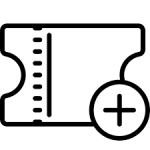 Purchase tickets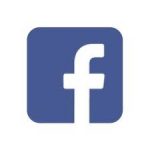 Facebook event page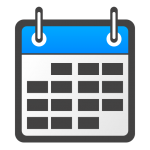 Return to main calendar
Categories