Dalek One & MYTHM
SHOOK x Sewer Ratz present DALEK ONE + MYTHM: Sounds of the big bad DALEK ONE touches down in Seattle alongside MYTHM for his North American debut tour on 12/18!
Dalek One (Deep, Dark, and Dangerous | DUPLOC | Silent Motion): Raised by Denver's infamous underground community, this Colorado native is inspired by Dubstep's more recent incarnations as well as it's roots. In a modern music landscape defined by regurgitation and re-appropriation of stale sounds, Dalek One's innovative production is an inspiring reminder that genuine art is the soul of the scene. The young artist brings the same energy to the stage: his live sets are just as captivating as his original productions. Rather than a "DJ/producer", Dalek One is both a DJ and producer. When he's behind the decks, he plays for the dance floor instead of simply pushing his own tunes. He's excited to dish out bangers from fellow Denver producers, and his energy is contagious. Dalek One made his DJ'ing debut as support for Youngsta in May 2015. His hard work sets him apart from the crowd of aspiring artists. When he isn't making or mixing tunes, he can be found exploring YouTube's depths for dank vocal samples (so, still making tunes).
MYTHM (Artikal Music UK | Wheel & Deal | Digital Motion): MYTHM is the vision of Vancouver bass music producer Mikey Miele. In just a short period of time, Miele has helped fortify the growth of the experimental bass and dubstep scene on the West Coast where he resides. No stranger to experimentation, MYTHM incorporates both analog and modular gear into his sound design. The result is a landscape of eerie atmospheres, hefty percussion, rupturing basslines, and hypnotic melodies. MYTHM has released his work on labels, such as Artikal Music, Wheel & Deal, Wormhole and Sleeveless Records to name a few. Throughout the pandemic Mikey continued to elevate the project with steady releases and captivating live-stream performances that garnered him lots of new fans and listeners around North America. Riding this momentum, MYTHM leaves no room for stagnancy as he lives for the endless possibilities and boundaries that have yet to be pushed.
With:
Lotus Drops
Yama
21+
10pm
Timbre Room (upstairs)
20$ at the door
Vaccinated Only: A vaccination card or photo of your vaccination card must be presented at the door in order to enter. The proof of vaccination must match your valid form of ID. You must have received your final shot more than 14-days prior to the event.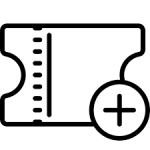 Purchase tickets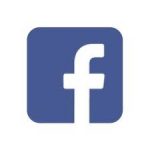 Facebook event page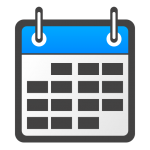 Return to main calendar