Soohan & Bizio
DEEP N BΔSS: 8 Yr Anniversary featuring 2 stages of music. First off, massive love to all that show up every month and make it possible to bring our most favorite artists from all around the world, we're nothing without you. To celebrate our 8th year we're thrilled to finally welcome back a true master of vibes who can unite a dancefloor into a magical frenzy of joy Soohan.
Soohan: To know the music of SOOHAN (Stephen Suchan) is to be flooded with a rush of the vague and familiar: nostalgia meets unique and unknowable, as he deftly weaves worldwide influences into dance floor and festival-ready settings. To the unfamiliar, SOOHAN is the key holder to a catalogue which dives into and celebrates what all too often lies in the periphery. Drawing from the traditional and popular music of countless cultures, SOOHAN's signature interpretation of dance music ignores borders, favoring a shared community dance floor experience that enthusiastically exposes audiences to new musical territory with every performance. Starting as a grassroots project in Baltimore, SOOHAN has taken off as an identity in global dance floor fusion, effortlessly combining diverse rarities with familiar 808s and basslines. Cultivating an appreciation for the music which lies beneath the surfaces all around us, driving a direct line to celebration of global culture, and bringing people together in rapturous dance remain in SOOHAN's sights, virtually everywhere he goes.
With:
Grym
Korra The Kid
Rob Noble
House/Techno Stage DJs:
Bizio
Gene Lee
Kadeejah Streets
Zacharia
21+
10pm-4am
Covid Requirements: Proof of vaccination or proof of a negative Covid test result taken within 72 hours of entry required.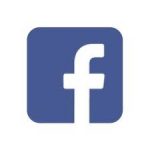 Facebook event page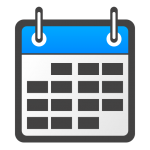 Return to main calendar