Defunk (Parke Diem)
After two long, challenging years, Parke Diem is back and we're ready to party! We had a lot of time to dream about the next steps in the evolution of this event, and this summer is going to blow previous years out of the water! We're in a new venue, a little later in the summer than normal, but so ready to make this year extra special. We've partnered with LED Solutions NW and their Turbo Sound rig, to bring the highest quality audio and visual experience to this space. We're working hard to book live painters including new faces and incredible talents who have graced the lawn in past years. As always, we will host a vendor village, applications are still open so please help us spread the word! Check out our new website for info on this year's show and past events: Parkediem.org! Over the past few weeks, we've barely been able to contain our excitement about this year's line up! When we all met to brainstorm ideas for this year's headliner, Defunk was at the top of the list. A funky bass music favorite, we knew he'd be the perfect vibe for Parke Diem! When we found out he could make it, you could hear the squeal of delight from the planning group chat.
Each year we take great care in working with locals who represent our diverse electronic music community, this year is no different, we are so pleased to have Sir Kutz, Erin O'connor- Drew and Owleks out to the park! We've dedicated time to this year's line up to showcase our incredible crew, GLTY, Hexi, Mofflar, Hollie Kay, and Jay Konig, who not only spend countless hours making this show a reality, they are all talented producers and DJs who have helped to shape the trajectory of Parke Diem over the years. Parke Diem is entirely volunteer run, funded by your donations and our personal contributions. If you're able, please consider donating to help us keep this event going and growing! We'll see you all in the park in just over a month!
Defunk: Canadian-born Logan Anderson, known as Defunk, has made a distinct name for himself in the electronic music scene with his dirty, funky, bass music. Defunk's unique fusion of funk, hip-hop, electro, and heavy bass music allows him to be a true connoisseur of genre-blending. His innovative style has paved the path for fans of all genres to venture into the bass music scene … and a niche that has left him virtually untouched. He constantly pushes the boundaries of what bass music can be with live performances that captivate audiences all over. The versatility Defunk delivers in his sets and live performances has caught the attention of Pretty Lights, GRiZ, Gramatik, LSDream, and others across the bass music scene. He's played at the legendary Red Rocks Amphitheater in Colorado, Insomniac's Electric Forest Festival, Canada's Shambhala Festival and toured internationally for 10 years. Equipped with constantly changing sets and a rapidly expanding discography, Defunk constructs each performance to the brim with allure and absolute magic.
With:
Sir Kutz
Erin O'conner-Drew
Owleks
GLTY
Hexi
Mofflar
Hollie Kay
Jay Konig
Greilark aka Waater
All ages
11am-9pm
Free, donations accepted via Venmo @ParkeDiemSea or Paypal to [email protected]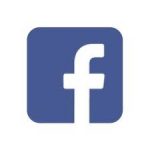 Facebook event page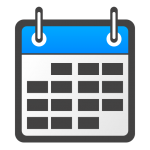 Return to main calendar