Doc Martin & Anja Schneider
Uniting Souls Music brings you a special edition of Diggin' Deep: 25YR ANNIVERSARY! Four rooms of music, two international headliners + our original Uniting Souls SF and L.A. residents from the 1990's, and a stellar roster of local talent including many of your favorites across genres, going an extra hour. Live visuals by ImmersionXR, Plamp Haus and Killing Frenzy. And all of your friends on the dance floor under one roof! We love you, and thank you for 25 years of friendship & memories, look forward to celebrating with you!
Doc Martin (Sublevel – Los Angeles): Our 1st headlining guest is a true house music legend who needs no introduction – Doc has been there with us since Day One! Guaranteed to rock the dance floor with the vibes that encompass a lifelong dedication to passionate artistic expression through his innovative DJ sets!
Anja Schneider (Sous, Mobilee, Berlin Beats, Club Room – Berlin): Our 2nd headliner is a German pioneer of house, a DJ/producer/radio broadcaster and all-around creative force, whose labels Sous and Mobilee have influenced a generation of DJ's and dancers alike, and whom we are stoked to bring to Seattle for her Monkey Loft and Uniting Souls event debut.
With:
Adnan Sharif (Forward, D:Edge – Brazil)
Jordan Strong (USM, Los Angeles)
DJ Moses (USM, New Orleans)
GriffinGrrl
Julie Herrera x Brian Lyons
Jon Lee x Wesley Holmes
Ramiro x The LoveVirus
LGSP x Snapdragon
Jeromy Nail
Kadeejah Streets
Tait Modern
D.Guti
DJ Spitfire
DJ CARE
Pressha
Miss Min.D
21+
10pm-4am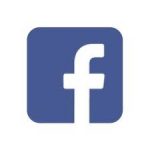 Facebook event page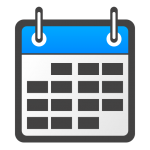 Return to main calendar