Hamza Rahimtula
Uniting Souls presents Hamza Rahimtula: Help us welcome India's premiere deep house DJ/producer, Hamza Rahimtula, coming all the way from New Delhi to rock the Monkey Loft dance floor with us!
Hamza Rahimtula (Ngoma Collectiv, Wind Horse Records – New Delhi, India): Purveying organically-charged deep house textures appears to be a life's calling for New Delhi-based artist, Hamza Rahimtula. The DJ, producer, and record label head has carved out a fine reputation for purveying club-ready sonics with roots firmly planted in the authentic club sounds of the UK and US. The country's electronic music scene has been bubbling away for a good many years, too, but has more traditionally been associated with fast-paced sonics shifting through Goa trance, psytrance, and – more recently – the darker shades of techno and tech-house.
Rahimtula, then, can be considered something of a pioneer: a fully committed artist powering against the grain to present his distinct musical vision, from India to the world. Having lived in cities including New York, Paris, and Boston, Hamza was exposed to some of the pinnacle underground dance players during his time spent overseas. Danny Tenaglia, Terry Francis, Dave Mothersole, and DJ Heather are among those who helped inspire his onward journey, igniting within him a fiercely burning flame fueled by the deepest funk-flecked and tribal-leaning dance sounds. Coupled with this, his long-standing fascination with indigenous global rhythms have come to exemplify his sound, and the Wind Horse label he runs has firmly established itself as a benchmark supplier of fusion dance grooves. Garnering heavyweight support from the likes of Richie Hawtin, Dubfire, Peter Kruder, Tom Findlay and Quentin Harris, the label's prolific output is supremely polished and routinely excellent.
While the bulk of his work arrives under the Wind Horse, his unique sound has caught the ears of A&R departments at some of the world's best-known house imprints, and he's released music on timeless labels including Kompakt, King Street Sounds, Nitegrooves, and Monique Speciale. Perhaps unsurprisingly given his life's trajectory, Hamza is a particularly accomplished DJ and selector, too, having performed refined and genre-spanning sets across continents. His stage shows have recently evolved to incorporate live improvisations and guest performances from talented musicians, including breathtaking sundown sessions with jazz vocalist, Mr Bista.
With:
Jon Lee
Madlon
Ramiro
21+
10pm-4am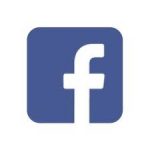 Facebook event page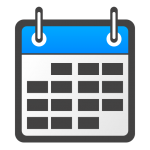 Return to main calendar