Jamal
DnB Tuesdays LIVEevent
Jamal (Metalheadz, Hospital – SF): Jamal delivers an undeniably infectious energy with each of his sets – a quality which has kept him in demand for years. Teeming with exclusive tunes and mixed with a level of finesse only achievable by a veteran, Jamal's DJ sets never fail to send dance floors into a frenzy. This hard-earned reputation has seen him share the stage with drum & bass' best.
With global label affiliations including Metalheadz (Goldie), Dispatch (Ant TC1), Commercial Suicide (Klute), Hospital, Formation (DJ SS), Code Recordings (Bachelors of Science) and Project 51 (Gridlok), and having started the infamous STAMINA SUNDAYS, JAMAL is a name synonymous with drum & bass with over a decade of experience in the game. This has made him a cornerstone of the global drum & bass movement.
JAMAL began honing his skills behind the decks in the late 90's, quickly becoming a crowd favorite in the burgeoning San Francisco DnB scene. Then, at only 19 years old, Jamal found himself in the ranks with the drum & bass pioneers and future innovators. This lead to him having multiple, simultaneous residencies exposing him to the most cutting edge artists and sounds. This helped shape and define his taste making abilities.
While continuing to work on solo projects, he has collaborated with drum & bass luminaries Gridlok ("Tusken Raider" – Commercial Suicide Records, 2012), Quadrant ("Hyperloop" – Dispatch Recordings 2017) and the Bachelors of Science ("Never Die" w/ BoS, Ben Soundscape, and Jo-S – Code Recordings, 2013). With numerous singles slated for release and new high profile collaboration projects in the works, JAMAL will continue to help shape the drum & bass sound for years to come.
With:
Evasive
Cuddy
Mofiyah
21+
10pm-2am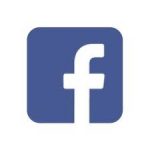 Facebook event page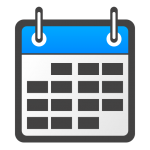 Return to main calendar