PLEASE NOTE: With the Coronavirus cancellation of public events with more than 250 people, be sure to check with the venue to determine if the event has been rescheduled or canceled. We are posting updates from venues on our Facebook post and Twitter post, and compiling a listing of online streams/replays.
Date/Time
5/29/2020

Location
Showbox Market
Showbox presents Krewella: zer0 US Spring Tour 2020
With the launch of their own Mixed Kids Records imprint, named after their multiracial background, in June 2017, Krewella initiated their next creative phase. The result is Krewella's new sound: a refined take on dance music that encompasses diverse styles, cross-pollinates genres, and takes cues from their multi-cultural upbringing. Remaining loyal to their electronic-based foundation, Krewella's reimagined sonic style pulls cues from a wide array of diverse sounds—trap, Bollywood-flavored pop, R&B-tinged electronic—while exploring deeper themes of mixed ethnic identity, liberated sexuality, and creative experimentation.
Krewella now enters their next creative era with the highly anticipated zer0, their new artist album and their first major project in three years. Out January 2020 on Mixed Kids Records, zer0 is the culmination of the duo's more than decade-long artistic journey at the forefront of the global electronic music community. Hailed as a "transformative body of work that represents a new chapter in Krewella's career" (Billboard) and recognized as the group's "creative apex" (DJ Mag), zer0 sees the Yousaf sisters further exploring their intricate songwriting and production styles, expanding their independent spirit and international sound, and deepening their worldly approach to art.
In their evolved artistic direction throughout zer0, Krewella dive deeper into expressing themselves and their relationships, and begin to probe the darker shadows of their psyches. As one of the main elements of the Krewella canon, the group's onstage performances serve as the live extension of their music and art. Incorporating a multitude of audiovisual elements together with Jahan and Yasmine's live vocals and powerful onstage energy, their versatile shows have expanded alongside their ever-evolving sound and visual aesthetic to encompass full-on live band performances, DJ sets and DJ-live hybrids throughout the years.
18+
8pm doors, 9pm show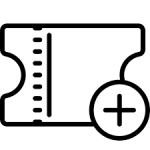 Purchase tickets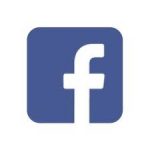 Facebook event page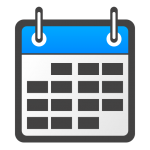 Return to main calendar
Categories