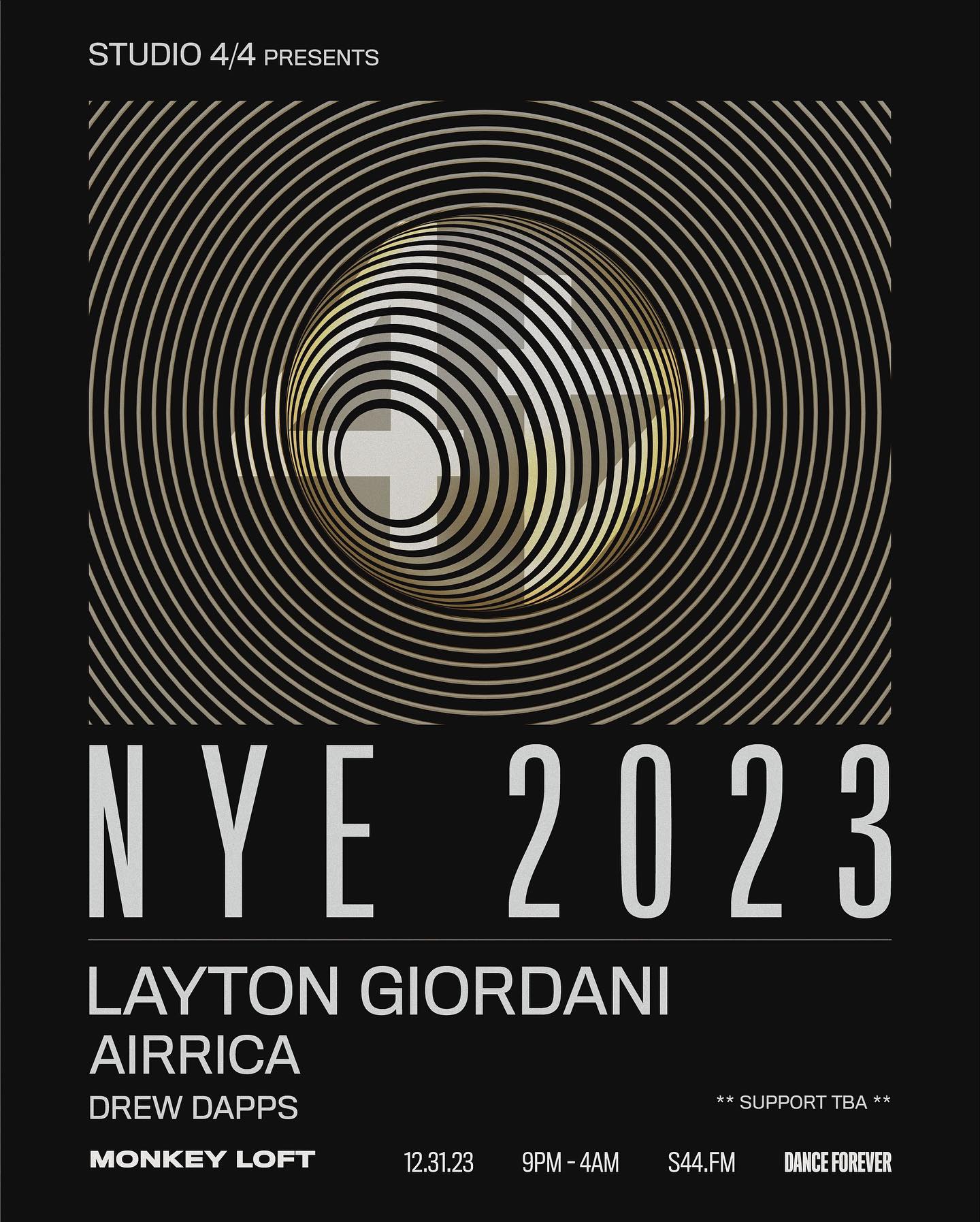 Layton Giordani, Airrica & Drew Dapps
Ring in the New Year with the Studio 4/4 family at Monkey Loft featuring techno icon Layton Giordani, rising dance music star Airrica, groovy house favorite Drew Dapps, and a TBA lineup of stellar local support. The "big room" will be open and as well as a special winter chill area on the rooftop deck. We can't wait to celebrate another year of music, dancing, and community in our favorite city!
Layton Giordani: A true artist in every sense of the word, Layton Giordani stands firmly as one of the most popular tastemakers of techno's new school, with his pioneering musical vision serving as a contemporary voice for the younger generation. Spending years acquiring knowledge from musical greats, the 28 year old possesses a wealth of experience far beyond his years and has now undeniably earned his rank in the upper echelon of techno. With a repertoire that knows no bounds, the dexterous New Yorker has explored a new dimension of scope with each passing year, nurturing a monumental discography that echoes staunch dedication to his craft.
'
Giordani's palpable successes can be largely credited to his extensive stock of knowledge, garnered through an insatiable work ethic and years spent earning his keep in the industry. Solely focused on his passion for music from the age of just 13, Giordani's path forever changed at 19 years old after watching Danny Tenaglia perform live at Pacha NYC. Deeply inspired by the formative experience, Layton began to master his craft behind the decks, landing a pivotal residency at Brooklyn's Output NY that would consequently steam-roll his career into quick maturity. Thanks to the faith they instilled in him, Layton turned heads and began making a name for himself through his deft touch and sharp ear.
Seeking further guidance from another of the long-standing greats, Giordani spent countless hours under the mentorship of Adam Beyer, honing his composition talents and studying the cardinal cuts of techno's rich history. The affiliation resulted in Giordani's first releases under the Swedish maven's storied imprints; an EP titled Unspoken on Truesoul followed shortly by Rivington, his input to Drumcode's celebrated A-Sides series. News of the untapped star's fresh sensibilities circulated and in 2017, Giordani erupted onto the scene with his aptly-named debut album contribution to Drumcode in the form of Where It Begins. The 12-track LP served as the first seismic indication of his capabilities and subsequently received critical acclaim from artists, new fans and industry specialists alike. These nascent experiences take on greater meaning when you consider Giordani would collaborate with Tenaglia just a matter of months after the LP's release, dropping the standout Live Again before 2017 would dawn. Today, the cut is still considered by many to be a modern-day Drumcode classic.
Just one short year later and the advancement of Giordani's career showed no sign of slowing as he teamed up for a distinguished three-way collaboration alongside Beyer and Chicago legend Green Velvet for Space Date. The single was the sound of the summer and matched the prosper of his touring schedule, which now included main stage appearances at Drumcode Festival, Melt! Festival, Warehouse Project, Motion Bristol, Resistance Ibiza, and the Gashouder for Awakenings x Adam Beyer presents Drumcode, among many more. Another stellar solo EP titled Phase II soundtracked the year and led to several more resume-building releases, such as his 2019 hit Chrome, which dominated Drumcode's A-Sides Vol. 8 compilation, as well as another collaborative effort with Green Velvet on Fuzion; his inaugural release for Relief Records.
Replete with creative aspiration and further seeking to express his unique perspective on the genre, 2020 saw the delivery of Giordani's most complete and robust offering to date, with his sophomore album New Generation. Crafting a critically acclaimed sound through inspirations far removed from techno, the hyper talented producer presented an opus that favoured ambiences and immersive city soundscapes. Giordani distilled the future into album form with these 11 tracks, citing a refined sound palette built on artistic vibrancy. The LP marked a decisive pivot in Drumcode's production output, advocating Layton's nouveau strain of modernised techno in its most tailored form.
Diving headfirst into his career with unmatched tenacity, Layton Giordani has achieved more in a matter of years than most artists will in a lifetime and yet he's still barely skimmed the surface of the possibilities that lie ahead. His unapologetic approach to composition and thirst for knowledge has ensured his seminal status as one of techno's elite, as he continues to entrench himself as the industry's new school luminary.
With:
Airrica
Drew Dapps
+ more TBA
21+
9pm-4am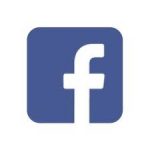 Facebook event page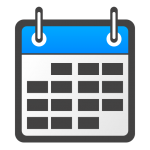 Return to main calendar