MXWIX, Apt E & OFF99
Two of Seattle's trailblazing underground dance music collectives, Apt E and OFF99, are joining forces to invite you to an evening of heady grooves and deep selections, featuring special guest and Seattle track connoisseur MXWIX, with environmental enhancements by Gia Valente. These creatives have spent many a late night and early morning curating, designing, spinning, and throwing hotly-tipped events and parties in and around Seattle. OFF99, the house project of Alex Carrabba and Keenan Stevenson, draws inspiration from soul, disco, jazz, and hip-hop in their tasteful selections and curation, having thrown and played events featuring house music legends such as Omar S, Fred P, DJ Qu, and Ron Trent. The DJing prowess of these two is no secret to those in the know, as OFF99 can be found rocking clubs, patios, and basements wherever good music can be heard.
Apt E, the collaborative effort of Seattle friends Cameron Kelley (aka tondiue) and Maxwell Washburn, operates as a DJ duo, record label, and party series. Founded in 2017, the duo began a run of successful underground events, gathering a cult following for their expressive, open-ended approach to DJing and party throwing, while later launching their vinyl imprint in 2019. Apt E's releases aim to spotlight emerging PNW artists and provide a homebase for their own expansive productions. Expect the unexpected! MXWIX, one of Seattle's brightest up and comers, is a passionate and thoughtful selector whose multi-genre style crafts an enjoyable experience on the dancefloor or in the headphones, bringing an irresistible vibe to any decks they grace. Gia Valente is a multi-media artist building playful, mesmerizing environments. They have created site-specific installation work for the Museum of Pop Culture, SAM Night Live, Town Hall Seattle, Gay City, and at locally-organized underground events. Their immersive spatial creations craft an atmosphere that invites the observer to take a step into a vibrant world of energy and color
This collaboration is the expression of a tightly knit community that continues to hold it down within the Seattle underground. Expect to be immersed in sight, sound and dance when their vision touches down at XO!
XO Seattle: XO Seattle is an ephemeral and ever-evolving presentation / or "happening," designed and curated by Austin Bellamy Hicks and Julianne Johnson, with co-curation by Erik Molano of Photon Factory and Moses Sun of Vivid Matter Collective. Together as a collective of artists, builders, and community organizers, we are focused on short-term cultural programming that activates spaces in transition. The majority of works on view will be available for sale, with a commission structure which favors artists. XO Seattle has made our temporary home on the top two floors of the RailSpur building — a sprawling 14,000 square foot space inside a historic 1906 brick building, at 419 Occidental Avenue South.
DJs:
MXWIX
Apt E
OFF99
21+
5pm-12am
22$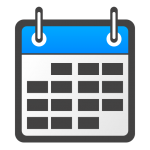 Return to main calendar