Date/Time
3/23/2019

Location
Rebar
Note that this event has been re-scheduled to March 23rd due to winter weather.
Blue Spectral Storm brings you Pillowtalk's triumphant return to Seattle. Join Mikey and Sammy and some Seattle classics to ring in Dane's birthday in style. Expect a fusion of classic R&B, boogie and disco with underground house and techno on the original tip.
Pillowtalk (DJ Set – Visionquest / Life and Death / Wolf + Lamb / Bang the Box – SF): Sammy and Mikey will be joining us in the elegantly appointed confines of the Re-bar for an immaculate DJ set. It all started when they found themselves up late, gathered around the baby grand piano in Ryan's kitchen. Tello would be strumming on guitar and Sammy would be fiddling around on the Wurlitzer. It all just came together organically…without knowing it, melodies would form, songs would appear and before anyone realised, Sammy would be singing some off-hand hook and, hey presto, you had what Arthur Russell would call; "first thought, best thought" compositions. With experience of, and backgrounds in, so many genres, Pillow Talk are making some seriously inspiring and beautifully original music. If you're trying to pin down their exact sound you may have to refer to their motto of 'D.A.G' (destroy all genres – a term borrowed from a famed underground San Fran DJ). With influences ranging from the Beach Boys to Sam Cooke, from Freddie Hubbard to Harry Nilsson, and from Larry Heard to Theo Parrish, you can tell these guys are ruled from the right side of their brains.
With:
Kadeejah Streets AKA Dirty Ice (Innerflight, Dirty Ice Crew)
Ramiro (Uniting Souls)
Dane Garfield Wilson (Blue Spectral Storm, Wrong Number, Dirty Ice Crew)
21+
10pm-3am
20$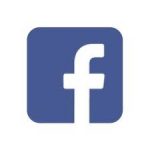 Facebook event page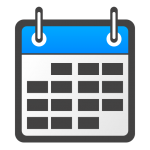 Return to main calendar
Categories