Ternion Sound, Shanghai Doom & Klippee
SHOOK x Elated Society present:
Ternion Sound (Sub.mission): The trio known as Ternion Sound was born out of Infrasound Music Festival. Since the group's first live appearance in 2016, they've been able to captivate the international dubstep community with releases on Duploc, Artikal, Chestplate, Deep Dark & Dangerous, Next Level, 1985, Manuka Records, and Gourmet Beats. Their music has been supported by scene heavyweights such as Digital Mystikz, Mala, Truth, Caspa, Youngsta, Joker, D Double E, Distance, J:Kenzo, Bukez Finezt, Joe Nice, and many more. During 2019 the group went on its first international tour playing at Outlook Festival plus 8 shows in the UK, Netherlands, France, and Austria combined. After the pandemic in 2021 alone the trio performed a total of 46 events throughout the United States within the span of 7 months. They've released with Duploc, Manuka records, sold out of multiple self-designed merchandise runs and further engrained their aesthetic awareness in fan's eyes. With many shows and releases to come, the group has their sights set on seeking out what will be the sounds of 2022.
Shanghai Doom (WAKAAN | Bassrush | Wormhole): Shanghai Doom is a rising experimental bass duo hailing from Central Jersey. Since their start in 2017, the duo has found their inspiration within the more sinister things in life, dipping into many different sounds and styles to create their masterfully blended dark tones and heavy basslines. Shanghai Doom has established their unique niche within the electronic music community and are dominating it.
Their standout style has gained them support from artists like Liquid Stranger, Mr. Carmack, and TYNAN, with releases on WAKAAN, Bassrush, and Wormhole. Their undeniable ability to create ghastly atmospheres with intricate and polished sound design landed them in direct support of LSDream and Shlump on the Universal Wub Tour, and on the stages of festivals such as WAKAAN Festival, Home Bass WAKAAN Takeover, and Equinox Festival.
Shanghai Doom's unique approach to sound is one they look forward to creating and sharing with us for years to come.
Klippee (Critical Music | Shogun | Silent Motion): Named by Mixmag as an artist bringing new energy to the North American Drum & Bass scene, Seattle-based Klippee is certainly one to watch. His versatile, yet forward-thinking production process yields tracks that truly stand out from the norm. His extensive release discography with powerhouse labels such as Critical Music, Shogun, Lifestyle Music, and more is a testament to his uncompromising will to create. This exceptionally-talented musician has garnered international support from critically-acclaimed producers and pioneers such as Noisia, Kasra, Skeptical, Serum, and many more within the contemporary realms of drum & bass music. His diverse production style has also gained the support of dubstep and bass artists such as Truth, Khiva, and Sicaria Sound. With a vast resume of international performances, his dynamic future-focussed drive carries him further and further along his path. Sharing stages with acts like Calyx & Teebee, The Prototypes, and Crissy Criss has proven his ability to captivate a crowd. The disruptively successful launch of the Seattle-based innovator has caught the eye of both veteran and new drum & bass fans around the world. The next chapter of his career will be the most exciting to date.
and support from…
With:
Akoma
ShockDaShiva
21+
9pm-2am
25$ at the door
Covid Requirements: Proof of vaccination or proof of a negative Covid test result taken within 72 hours of entry required.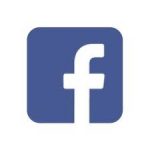 Facebook event page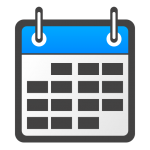 Return to main calendar