Khiva, Madd & OldGold
Shook invites you to celebrate 3 years of forward-thinking and cutting-edge underground bass music with us!
Khiva (Deep, Dark, and Dangerous): Nurturing a propensity toward the emotionally fueled and dramatic bass driven styles, offer a natural focal point, but in no way a limit Khiva's musical exports. Low frequency soundscapes, fierce beats and a contrasting ethereal nature provide a blueprint for her works, setting the stage for the multifaceted producer and vocalist to paint a vivid dreamscape through haunting and metaphorical lyrical stylings. Seeing a rapidly expanding tour schedule since the release of her debut EP, Khiva has continued to bend notions of what electronic music is and can be while proving she herself is unboxable. Generating undeniably impactful waves with her original productions and compelling performances, including her live vocal performance, her one of a kind sound continues to evolve and mark Khiva as a force to be reckoned with.
DJ Madd (Dub-Stuy | Cosmic Bridge): Hungarian-born Peter Simon has been writing music since his early teens, scoring his first vinyl release in 2008. Highly acclaimed for his WAR series of white label releases, he quickly made the connection between underground bass music and the Jamaican reggae sound. His music has been supported by UK tastemakers such as Toddla T, Mary Anne Hobbs and David Rodigan. Making the move from Budapest to Bristol, he quickly set foot scoring a guest mix on Skream's Rinse FM show, and multiple spots on high profile compilations such as 'This is Dubstep' or the Minisitry Of Sound's 'The Sound of Dubstep'. After spending time in Tokyo, now basing himself in North-America, his main focus is to bring this fusion of reggae music with modern sounds to the next level. With his recent EP titled 'Rum Punch' on Om Unit's Cosmic Bridge Records he has set the tone for future productions: heavy 808's across genres.
OldGold (Silent Motion | Manuka Records): OldGold's aversion to any one genre has moved him within the fields of electronica. With his style delving deep within Uk Bass, Drum & Bass, & Deep Dubstep, he's risen to be one of the most exciting & versatile artists. With releases on Banana Stand Sound, Manuka Records & his own label Silent Motion, you can expect to hear a barrage of genre-bending heat.
With:
Kid Hops
Nofux Gibbons
Kid Hops
21+
9pm-2am
20$
Cherry (new section of Kremwerk/Timbre Room complex)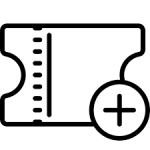 Purchase tickets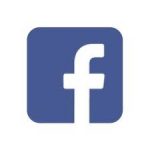 Facebook event page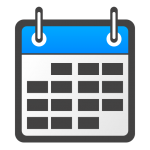 Return to main calendar