Set Times: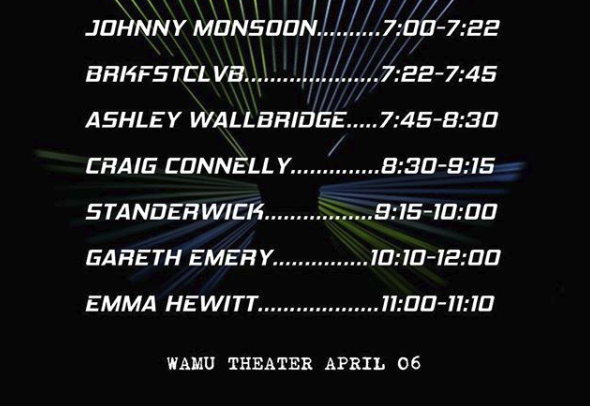 Gareth Emery presents Laserface: The World's Greatest Laser Show on Saturday, April 6th 2019! Tickets are still available, but won't last long with this amazing support!
Laserface is the mind-blowing live show featuring the music of Gareth Emery perfectly choreographed to the lasers of globally renowned lasers designer Anthony Garcia. A perfect marriage between music and technology, the show features previously unprecedented numbers of lasers alongside bleeding-edge new technologies exclusive to the show, lovingly assembled by a dedicated 50 person crew in some of the world's finest arenas, festivals, and theaters. Gareth debuted the show in 2018 and headlined Dreamstate SoCal. 2019 plans include a raft of next-generation lasers integrated into the production.
Seattle supporting artists:
Ashley Wallbridge
Craig Connelly
Emma Hewitt
Standerwick
BrkfstClvb
Johnny Monsoon
Tickets & More Information:
Purchase tickets (on sale February 8th at 11am PST)
Register for presale tickets
RSVP on Facebook
8pm
WaMu Theater
800 Occidental Ave South
Seattle, WA 98134
Stay up to date on upcoming EDM events in the Seattle area by following the EmeraldCityEDM Event Calendar, and enter to win free tickets to local EDM shows on the EmeraldCityEDM Contests & Giveaways page. Sign up for our email newsletter to be notified about EDM events, ticket giveaways and new releases from local producers in the upper right area of this page.