Announcement:  Angger Dimas will be hosting the Lucky afterparty at Volume!  Angger Dimas is scheduled to play Lucky early in the evening, so if you can't catch his regular set make sure to stop by Volume Nightclub after Lucky is over.   Local support by Johnny Monsoon and Hyperfunk.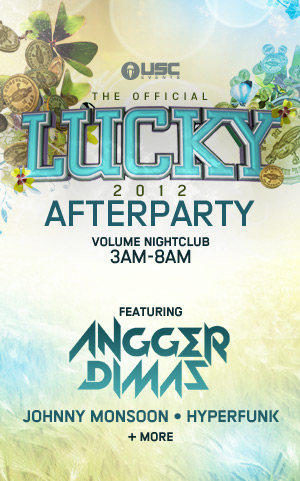 Links: 
Purchase presale tickets (15$ + $2.95/fees)
Note:  Stay up to date on upcoming Seattle area EDM events by following the EmeraldCityEDM Events Calendar!
Full Lucky lineup: