Take a virtual trip down the rabbit hole this weekend at Beyond Wonderland's Virtual Rave A Thon: The Gorge edition! Tune in this weekend from 6pm-1am on Saturday and Sunday with Pasquale Rotella of Insomniac Events hosting a special PNW themed event.
Take a trip into VIRTUAL Wonderland! We're bringing the beauty and magic of The Gorge right to your homes June 20 & 21 for the #BeyondPNW #VirtualRaveAThon, featuring two nights of music, adventures, exclusive artist interviews + MORE with our host Pasquale Rotella! Benefiting and in support of the Equal Justice Initiative, Rave Recovery & more. -Insomniac Events
DJs & Set Times: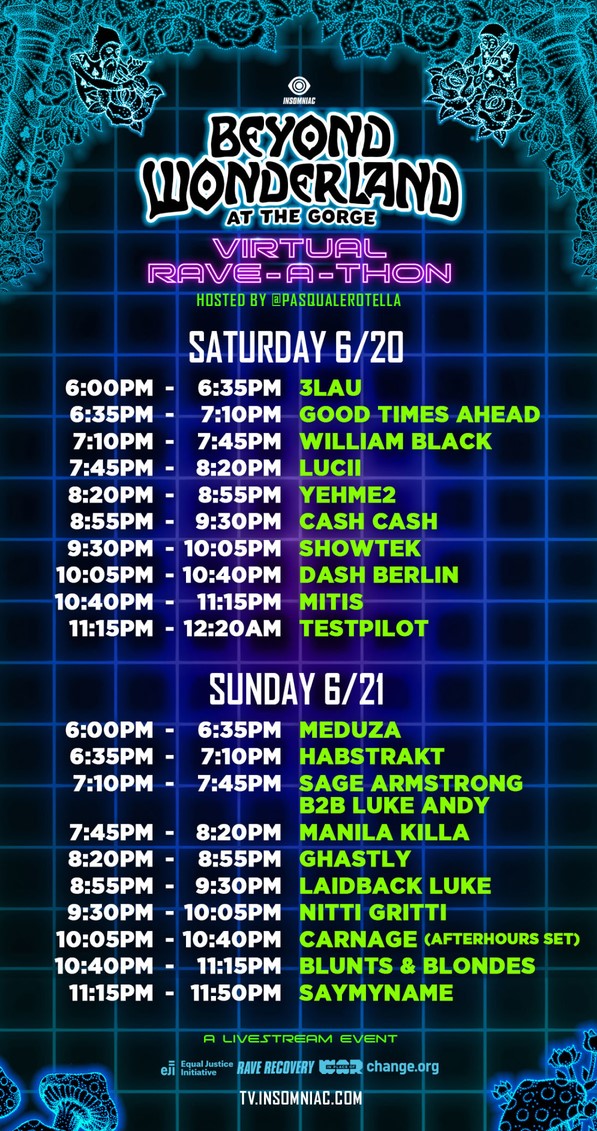 Special, limited edition PNW themed glow in the dark merchandise has been released for this event, check out the full collection here: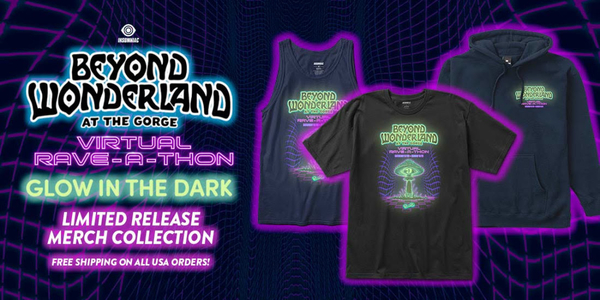 Tune in via Youtube at Youtube.com/Insomniacevents and RSVP on Facebook.
Saturday, June 20th and Sunday, June 21st 6pm-1am PST
Stay up to date on upcoming EDM events in the Seattle area by following the EmeraldCityEDM Event Calendar, and enter to win free tickets to local EDM shows on the EmeraldCityEDM Contests & Giveaways page.