9/12/2023 Update: Single day tickets on sale Friday, September 15th at noon PST!
8/21/2023 Update: Phase II lineup has been announced!
Insomniac Events PNW announces the return of Boo halloween to the WaMu Theater on Friday, October 27th & Saturday, October 28th, 2023! Tickets are on sale now, two day passes only – single day tickets go on sale Friday, September 15th at noon PST. Stay tuned for more information & sign up for announcements by email or text via the Seattle.Boo-Halloween.com official website. Note that there is a Seahawks game on Sunday, October 29th so Saturday's event is expected to end at an earlier time than Friday's, similar to in 2022.
FROM THE DARKNESS, A SMALL SPIRIT APPROACHES IN THE NIGHT, HALLOWEEN GROWS NEAR, AND WITH IT A NEW FRIGHT OCT. 27 & 28. FOLLOW THE GLOW TO FIND THE LIGHT -Insomniac Events
Links & More Information:
Purchase tickets
Seattle.Boo-Halloween.com
18+
WaMu Theater
800 Occidental Ave South
Seattle, WA 98134
Follow Insomniac BOO Halloween:
Facebook
Twitter
Instagram
Past Boo! Halloween lineups: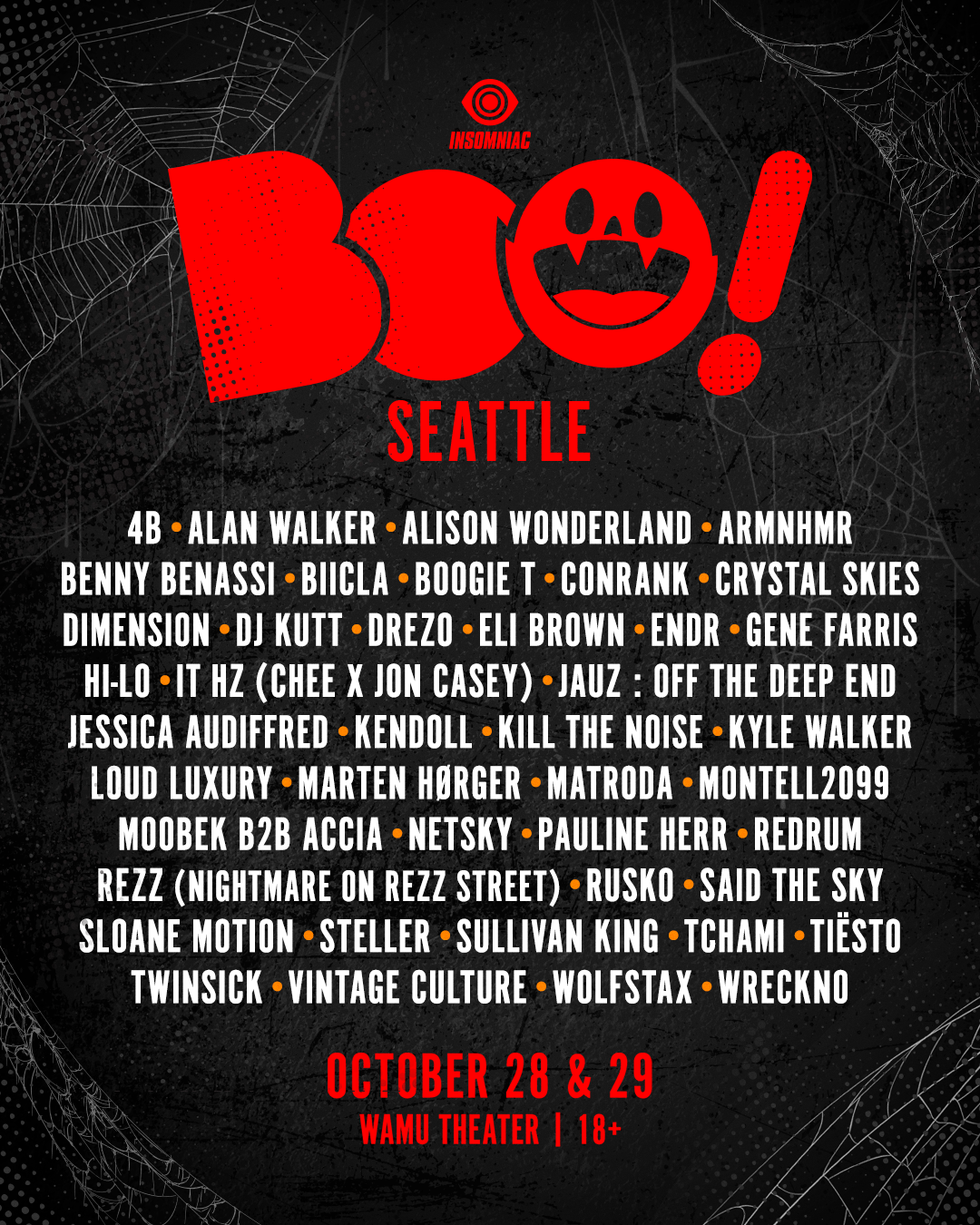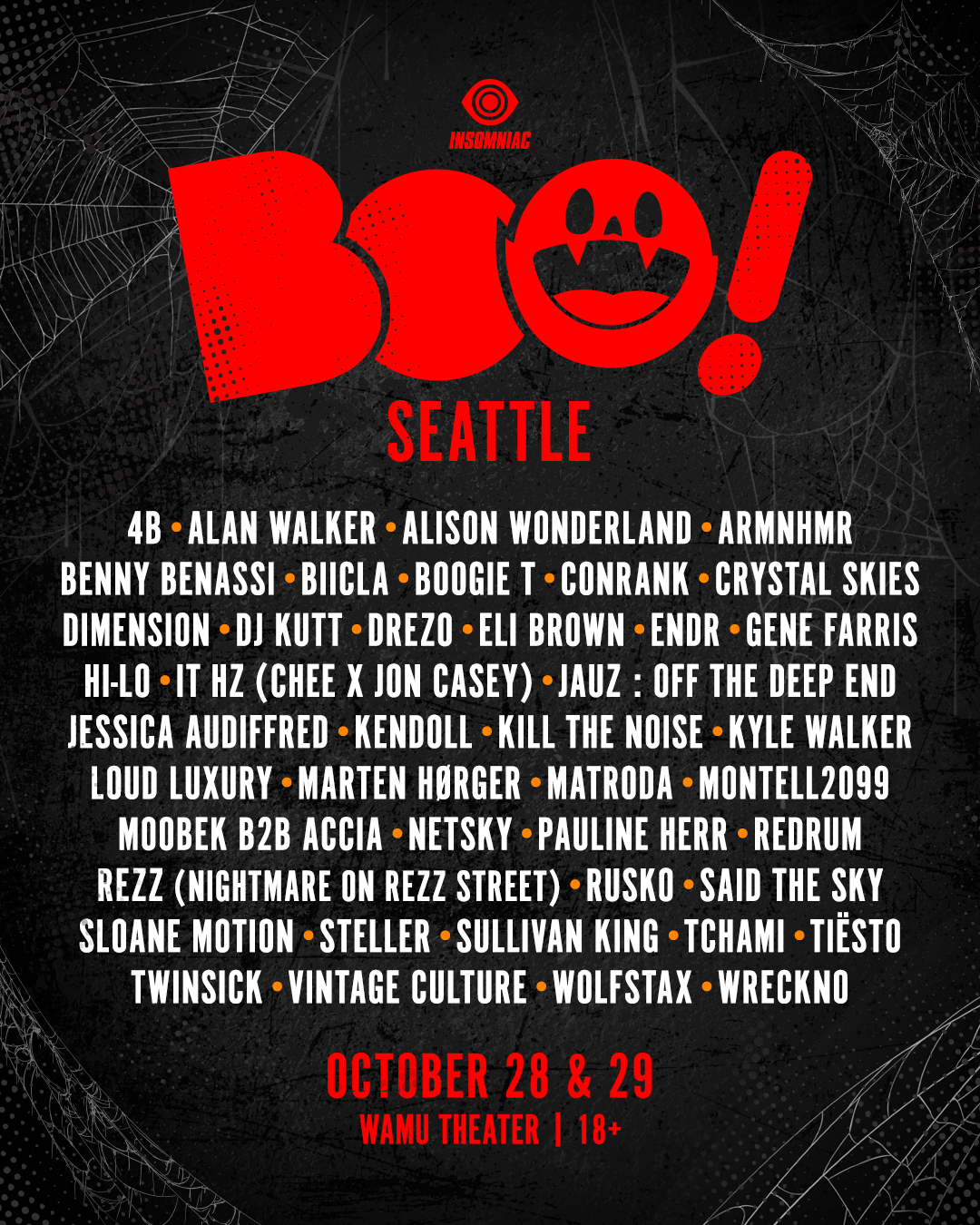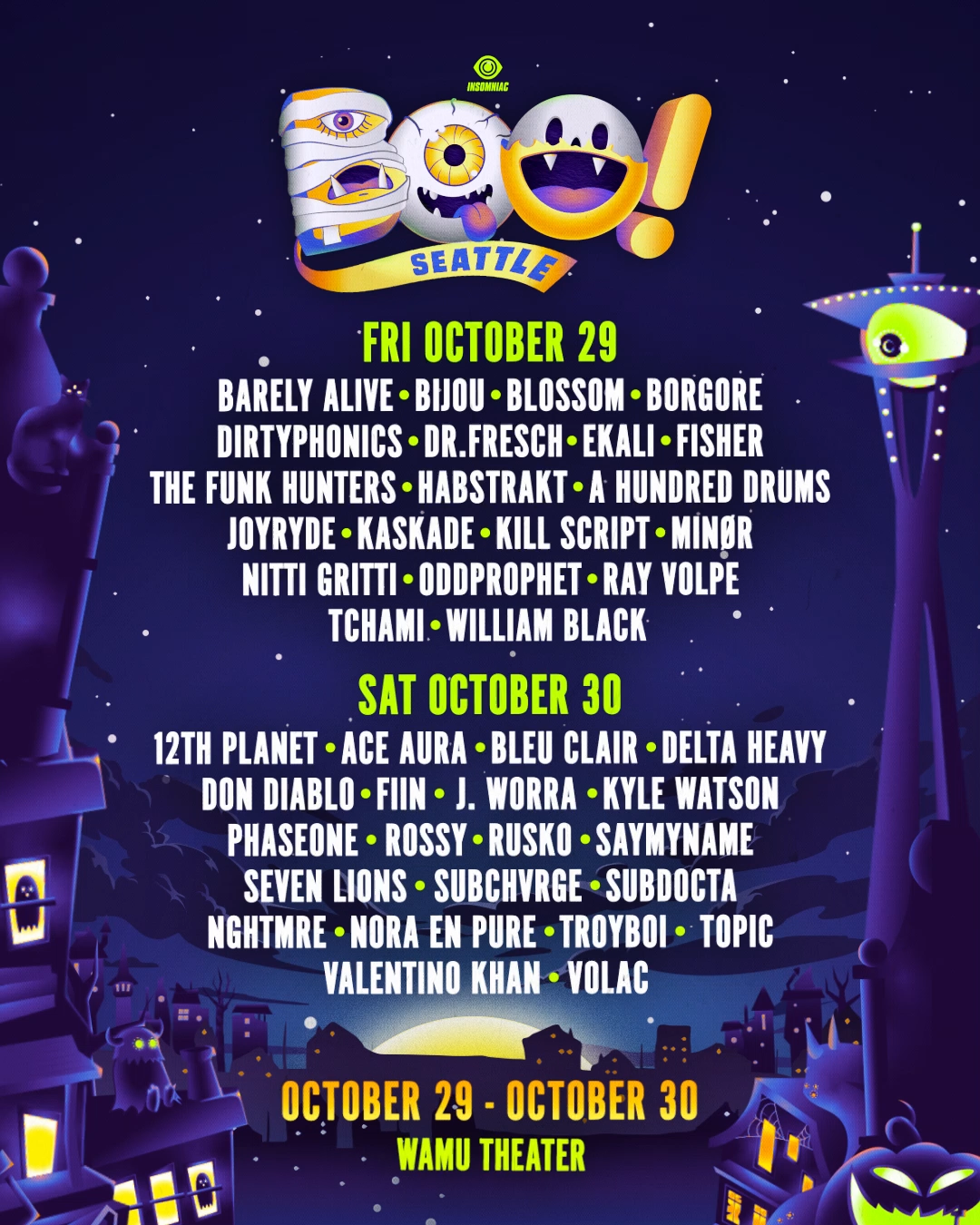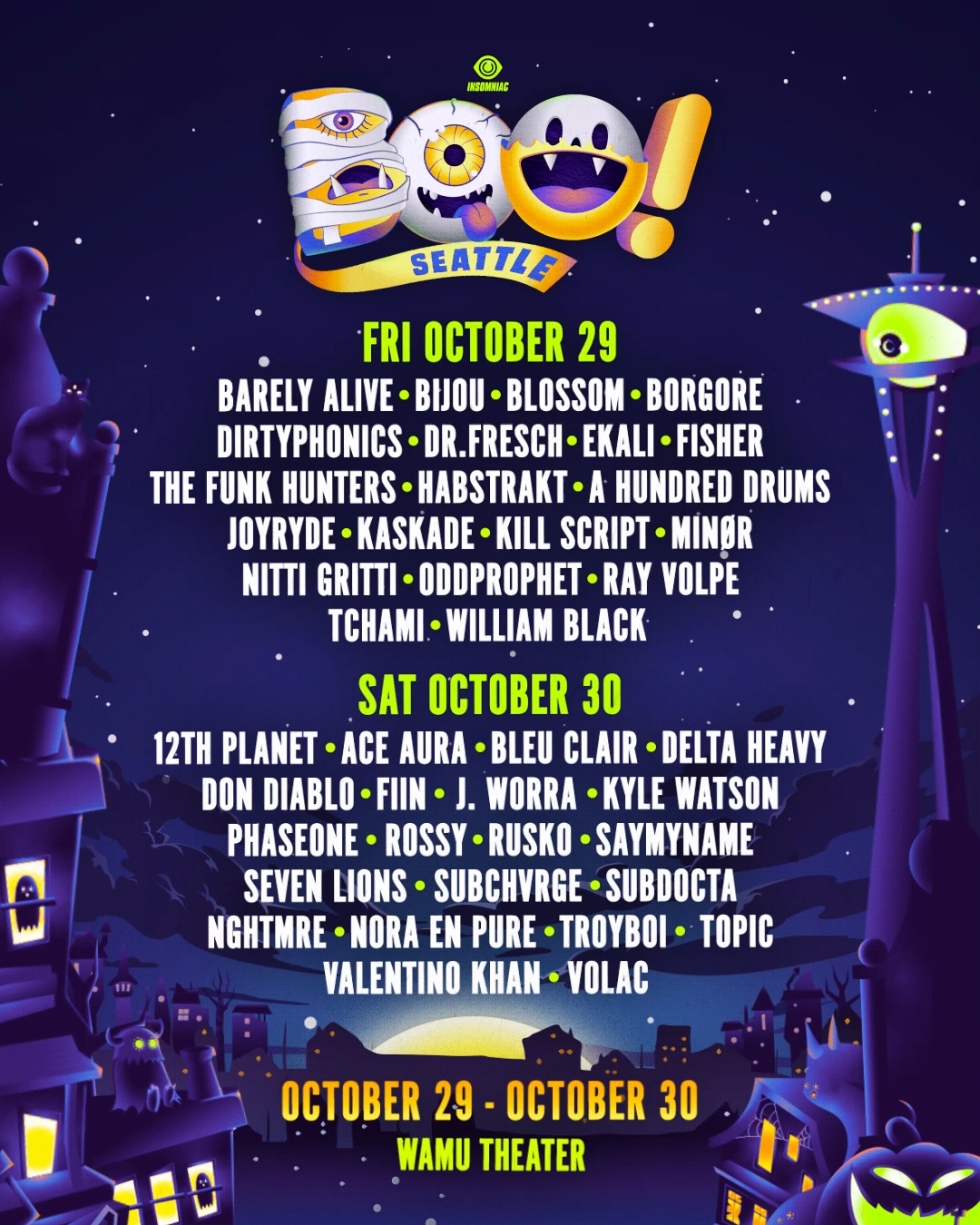 Stay up to date on upcoming EDM events in the Seattle area by following the EmeraldCityEDM Event Calendar, and enter to win free tickets to local EDM shows on the EmeraldCityEDM Contests & Giveaways page.