Bumbershoot returns to the Seattle Center for Labor Day 2023! Join Zhu, Fatboy Slim, A-Trak, Anabel England, Phantogram, Maya Jane Coles, Pressha, Fouad Masoud and many more on Saturday, September 2nd and Sunday, September 3rd, 2023. Single day tickets & two day passes are on sale now!
Bumbershoot invites you to come together for a party, to eat, drink and be merry, to show up not as a spectator but a participant, to celebrate the arts and culture that defines us. Join Bumbershoot in celebrating 50 years of Bumbershoot, a community-driven arts festival celebrating dreamers, makers, and performers.
We are thrilled to announce the music lineup for our 50th anniversary celebration of Bumbershoot! This year's festival promises to be our biggest, brightest, and best yet. With an incredible array of musical acts, visual arts performances – including immersive installations and interactive exhibits, culinary wizards, and tech wonders. From fashion runway to roller skating recess, there will be many surprising delights.

We can't wait to share this incredible celebration with you. We hope you'll join us in bringing Bumbershoot back in an epic new way by honoring 50 years of music, arts, community, culture, and education. -Bumbershoot
Links & More Information:
Purchase tickets
Bumbershoot.com
All ages
Seattle Center
305 Harrison Street
Seattle, WA 98109
Follow Bumbershoot:
Facebook
Instagram
TikTok
Twitter
YouTube
Past Bumbershoot lineups: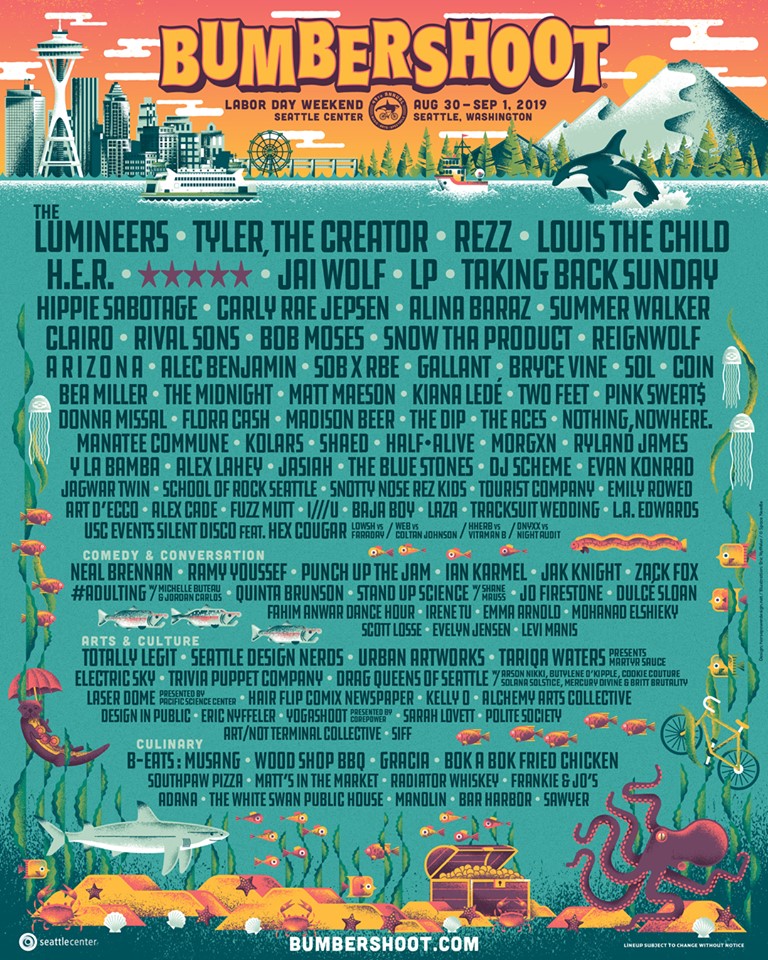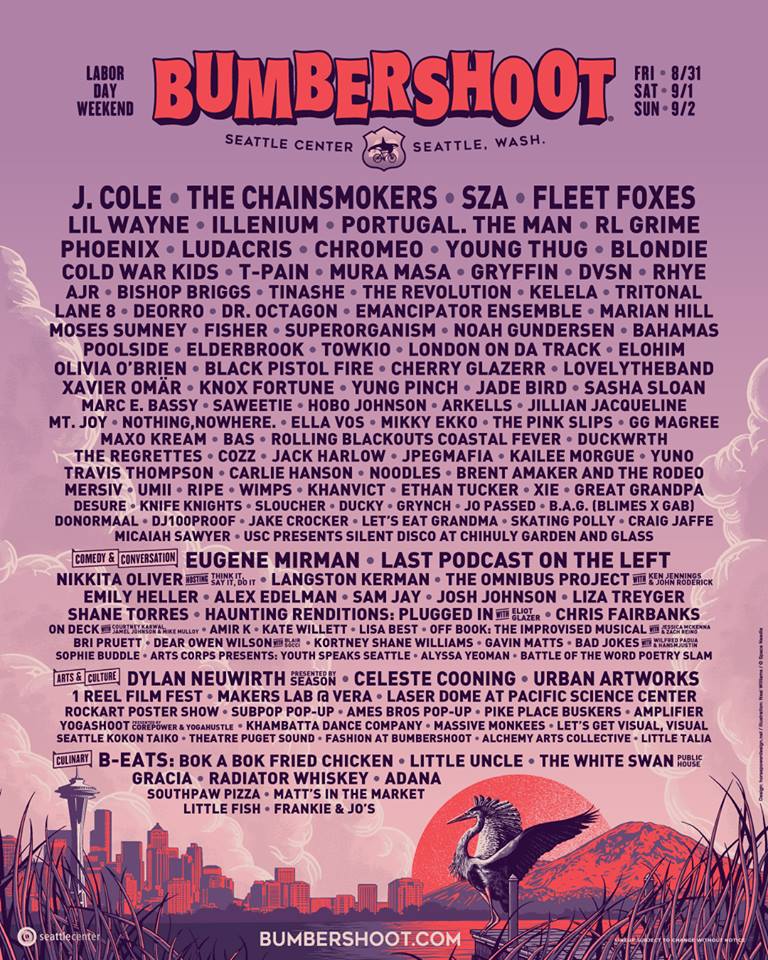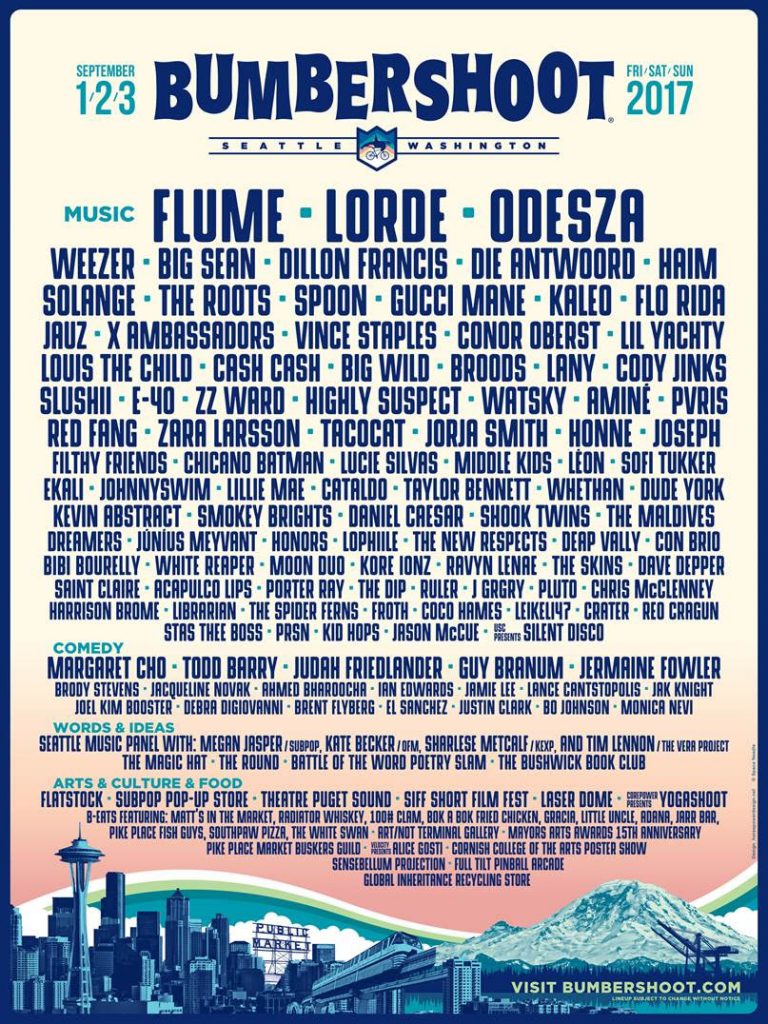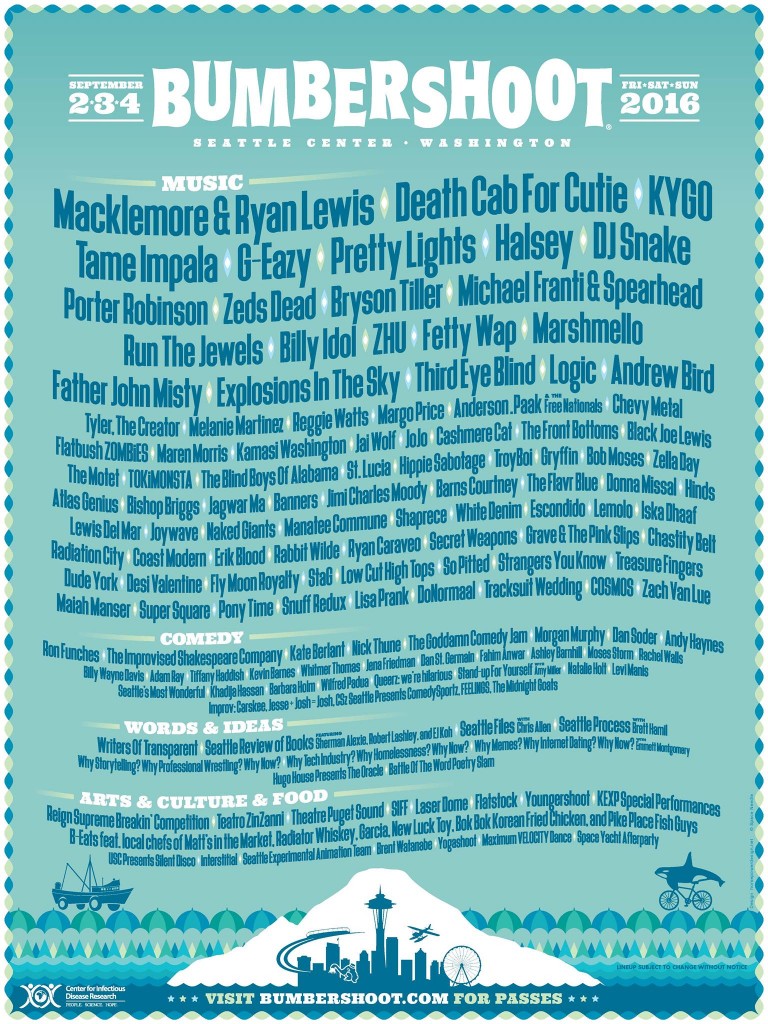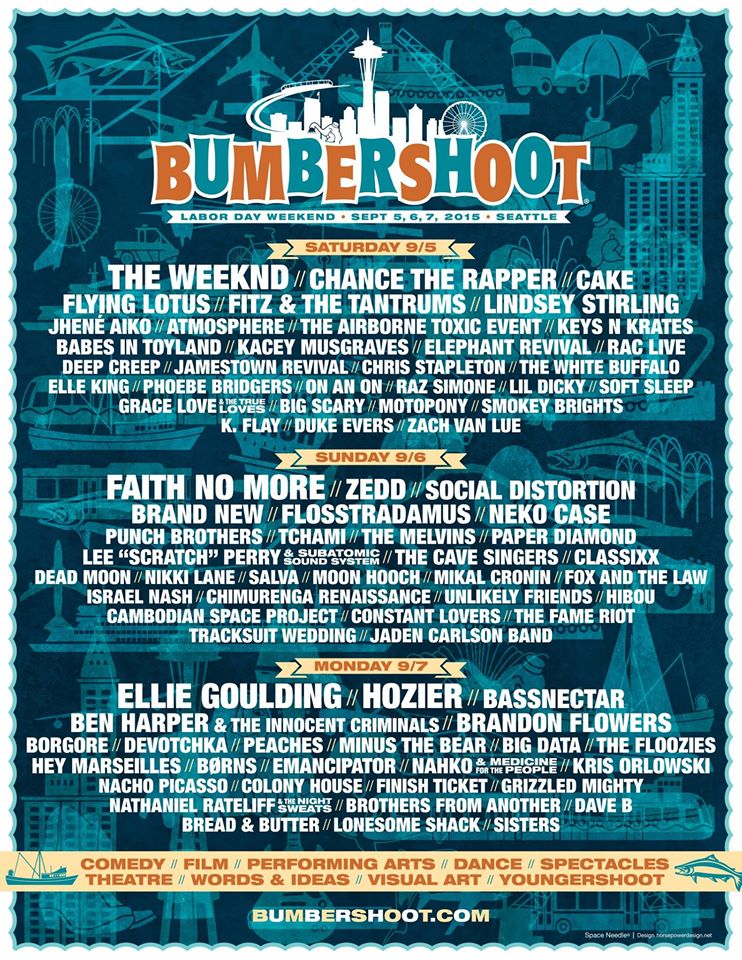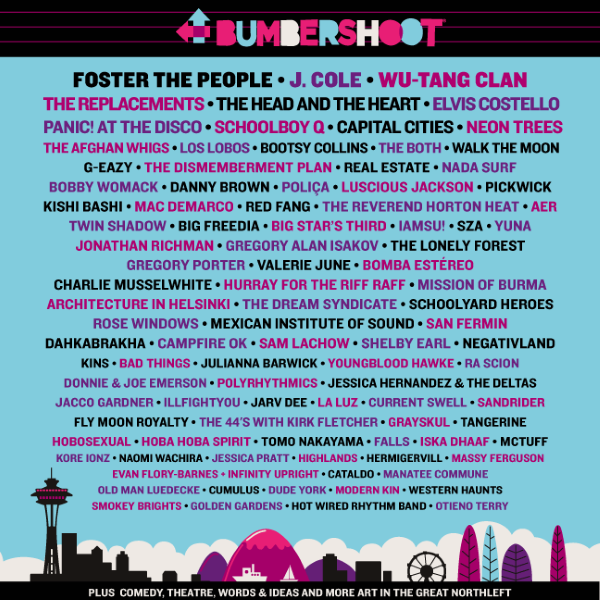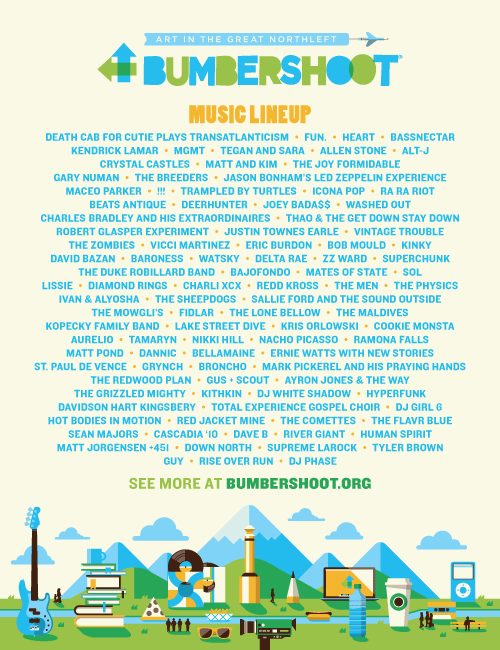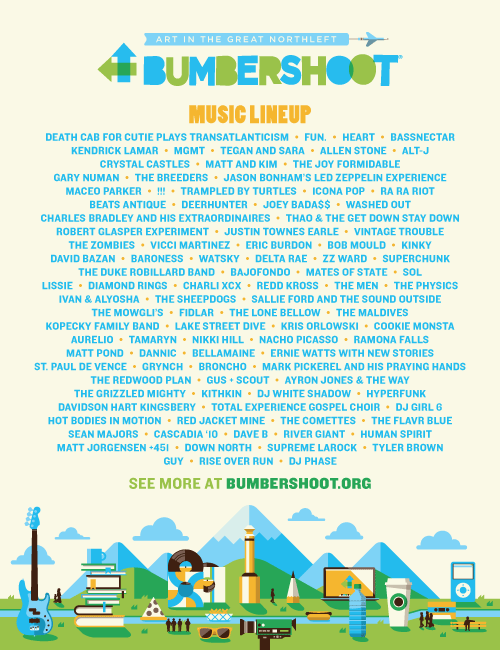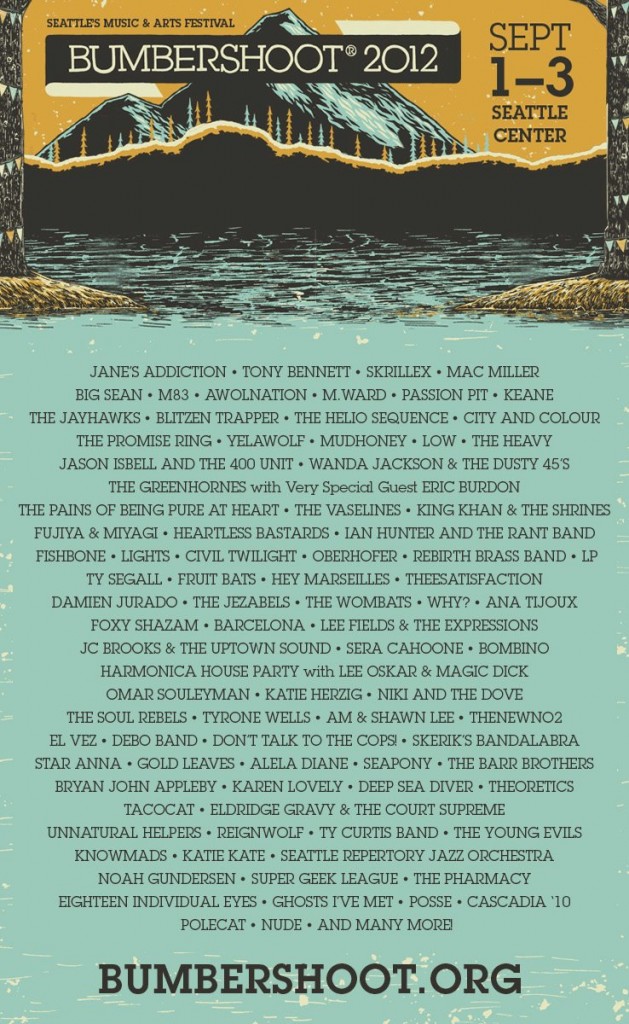 Stay up to date on upcoming EDM events in the Seattle area by following the EmeraldCityEDM Event Calendar, and enter to win free tickets to local EDM shows on the EmeraldCityEDM Contests & Giveaways page.