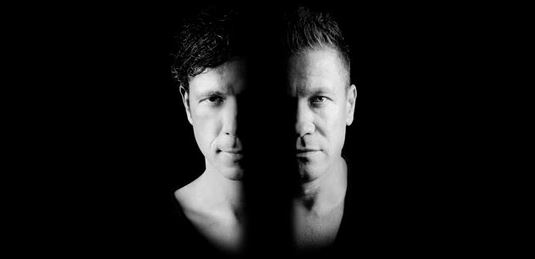 Tickets to Cosmic Gate at Foundation Nightclub on May 11th are on sale now and almost gone – get yours now:  PURCHASE ONLINE HERE!
About COSMIC GATE:
With 4 artist albums, 28 singles, 46 remixes, 4 Back 2 Back mix-compilations, and over 1000 international gigs played, Cosmic Gate has gained millions of dedicated fans throughout their illustrious 14-year career. It was a chance meeting in a record label office that led to Nic and Bossi's partnership, which has proved to be one of electronic dance music's most successful, and one of its most enduring. Creating a perfect in-studio/behind-the-decks storm, they've appeared in DJ Mag's Top 100 DJs list for 7 consecutive years, and been nominated for multiple IDMA awards. Over their production lifetime, the Cosmic Gate remix has become almost as renowned as their original productions. Nic and Bossi have lent their studio expertise to productions from artists such as Armin van Buuren, Tiësto, Paul van Dyk, Above & Beyond's OceanLab project, Markus Schulz, Deadmau5, Robbie Rivera and Rank 1. Powered by their hugely received albums, club-rocking singles and scene-defining classics, their space in EDM's hall of fame has been secured. Don't miss this rare opportunity to experience one of the most revered duos in dance music in the intimate setting of Foundation.
Event links & more information:
Purchase presale tickets online (on sale at 10:30AM Friday 3/8/2013)
RSVP on Facebook
Local support TBA
21+
Doors open at 9pm
Stay up to date on upcoming public electronic dance music events in the Seattle area by following the EmeraldCityEDM Events Calendar.
About Progression Saturdays:
Progression Saturdays is all about connection. The nature of progressive house and trance music brings people together and speaks to the soul. It makes us feel alive, and serves as a unifying factor spanning borders, languages, and cultures. Join USC Events and Foundation Nightclub every week for Progression Saturdays, as we propel towards the next evolution of this sound and strive to bring positive, uplifting music to Seattle nightlife.