Zeads Dead is bringing the Deadbeats Tour back to Seattle this November! Joining them will be Nero (DJ set), Kai Wachi, Krane & Chuurch.
Links & More Information:
Purchase tickets
Enter to win a meet & greet
Facebook event page
18+
Friday, November 30th
WaMu Theater
800 Occidental Ave South
Seattle, WA 98104
Set times: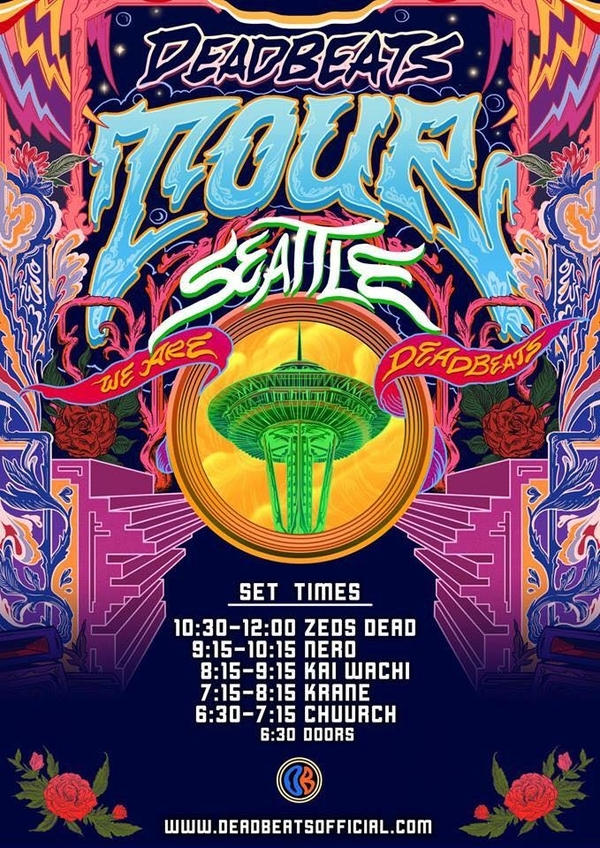 Stay up to date on upcoming EDM events in the Seattle area by following the EmeraldCityEDM Event Calendar, and enter to win free tickets to local EDM shows on the EmeraldCityEDM Contests & Giveaways page. Sign up for our email list to notified about EDM events, ticket giveaways and new releases from local producers in the upper right area of this page.