deadmau5 announces his "Cube v3 Tour" coming to the WaMu Theater on Thursday, December 19th, 2019! Tickets go on sale April 5th, with a Ticketmaster Verified Fan presale starting on April 3rd at 10am PST.
Produced by Live Nation, the tour will see world-renowned electronic artist deadmau5 bringing his brand new cubev3 production to major markets across the continent. This will be his fourth major North American tour with the cube. The new cubev3 production will debut this Saturday, March 30 at Ultra Music Festival, tune in at 10pm PST to live stream the performance in anticipation of what's to come later this year on tour.
Deadmau5 has brought previous versions of the cube to Seattle, most recently at the WaMu Theater in 2016 as well as the original cube at the Paramount Theater in 2011. The original cube debuted at Coachella 2010, catapulting deadmau5 to become one of the most in-demand live acts in the world. Cubev3 will be the most complex production ever, changing positions from 90 degrees into 45 degrees and rotate 360 degrees with mind bending content from deadmau5.
Joel Zimmerman, more commonly known as deadmau5 (pronounced 'dead mouse'), is one of the world's most respected electronic music producers of modern times. deadmau5 kicked off 2019 with his first ever film score for the Jonas Akerlund-directed spy thriller Polar available worldwide now via Netflix with its soundtrack released on mau5trap. deadmau5 has recently been the subject of controversy after being suspended from Twitch for using a homophobic slur while gaming on the site. He has since apologized.
When asked about additional tour dates, deadmau5 responded via Reddit:
Read more about cubev3 in the Miami Times "Behind the Scenes of Deadmau5's Cubev3 Debut at Ultra":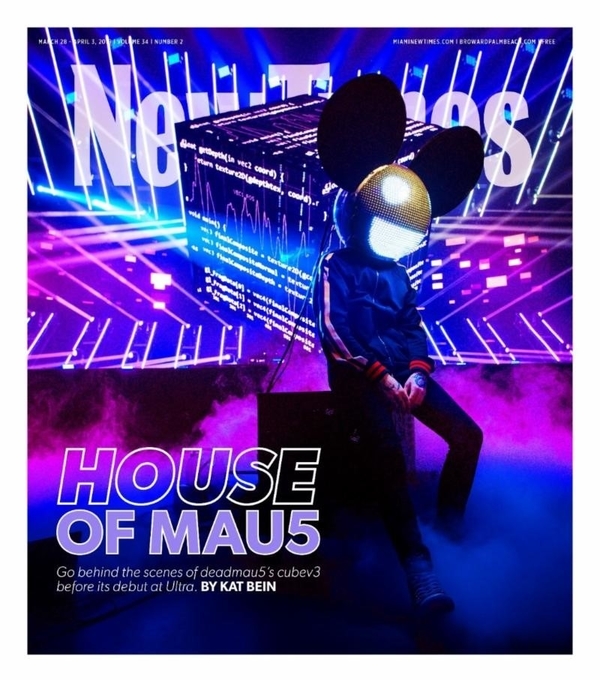 Links & More Information:
Purchase tickets
Facebook event page
With:
MSTRKRFT
Qrion
WaMu Theater
800 Occidental Ave South
Seattle, WA 98134
Doors at 7:30
All ages

Stay up to date on upcoming EDM events in the Seattle area by following the EmeraldCityEDM Event Calendar, and enter to win free tickets to local EDM shows on the EmeraldCityEDM Contests & Giveaways page. Sign up for our email newsletter to be notified about EDM events, ticket giveaways and new releases from local producers in the upper right area of this page.