The 15th annual Sasquatch! festival kicked off the outdoor PNW festival season last weekend with phenomenal but hot weather and another amazing crowd. Gorge Amphitheater attendees endured extremely hot days with warmer than usual weather, but the evenings were absolutely perfect! Overall, the festival went off without a hitch with an uptick in attendance over last year's drop. An estimated average of 14,000 attended each day, but it definitely felt like more than that on Saturday. While the event was not sold out, it did feel full in the venue and campgrounds and the lack of lines was enjoyed by all. Security was very friendly and the overall attitude was very chill. Sasquatch attendees are definitely marijuana enthusiasts: we even saw a vendor on foot joining a group of fans sharing a joint! The high quality sound systems this year were as loud and impeccably clear as always, which is one of our favorite things about Sasquatch. The lineup was eclectic and paid homage to locals, and while it was disappointing that a few acts cancelled, the ones who did make it more than made up for any absences.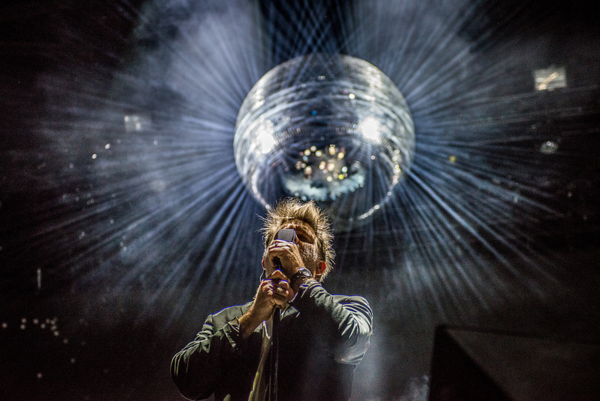 LCD Soundsystem filled in for scheduled headliner Frank Ocean on Friday night, and put on a great show glittering under a giant disco ball. Playing all of their old hits along with a fair amount of new music, the newly reunited band played their first show since disbanding years ago. Front man James Murphy announced that their new album is "done". Up next, local favorite Manatee Commune had the whole electronic tent grooving to his sultry mix of bass, house and live violin. Bonobo was simply amazing.
Day two kicked things off with MGMT opening for the main stage headliner Twenty One Pilots. Mac Miller canceled his appearance but was replaced by the one and only Sir Mix A Lot. Between main stage sets we caught local Washington rapper Sam Lachow teaming up with Manatee Commune for some one of a kind PNW beats!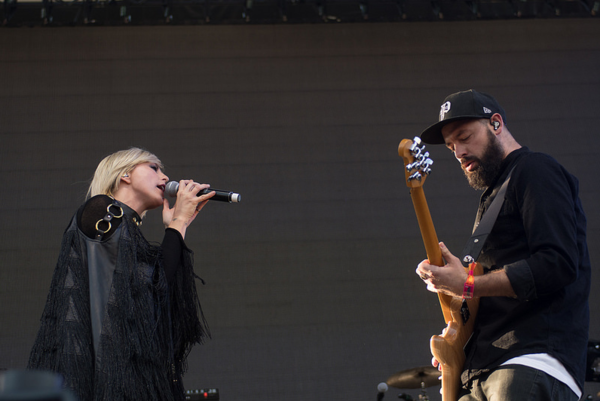 Day three's main stage started off with Phantogram's dreamy electronic pop, the perfect set for a hot summer day. At the bigfoot stage, Kiarra performed her hit "Gold" before The Shins took over on the main stage. Mount Kimbie performed with live drums and guitar, and started off high energy but slowed it down and went minimal towards the end of their set. We won't say anything negative about Sunday's headliner, but we were not impressed and went back to the electronic acts to close out the festival with Bob Moses and Rufus Du Sol. Rufus Du Sol played an absolutely fantastic set, with front man Tyrone Lindqvist singing all of their sun soaked Australian electroniuc hits such as Innerbloom, Say A Prayer and more.
There were only four felony arrests over the weekend for drug possession and trespassing. Grant County Sheriff Tom Jones told the Inlander:
This crowd, I actually enjoy this crowd myself. It's a very low-key crowd, … They come out there to do exactly what they're there for: listen to music. They're very respectful, and friendly.
What will the future hold for Sasquatch? No one knows, but we had a blast and Sasquatch proved that it is still one of the best festivals in the Pacific Northwest!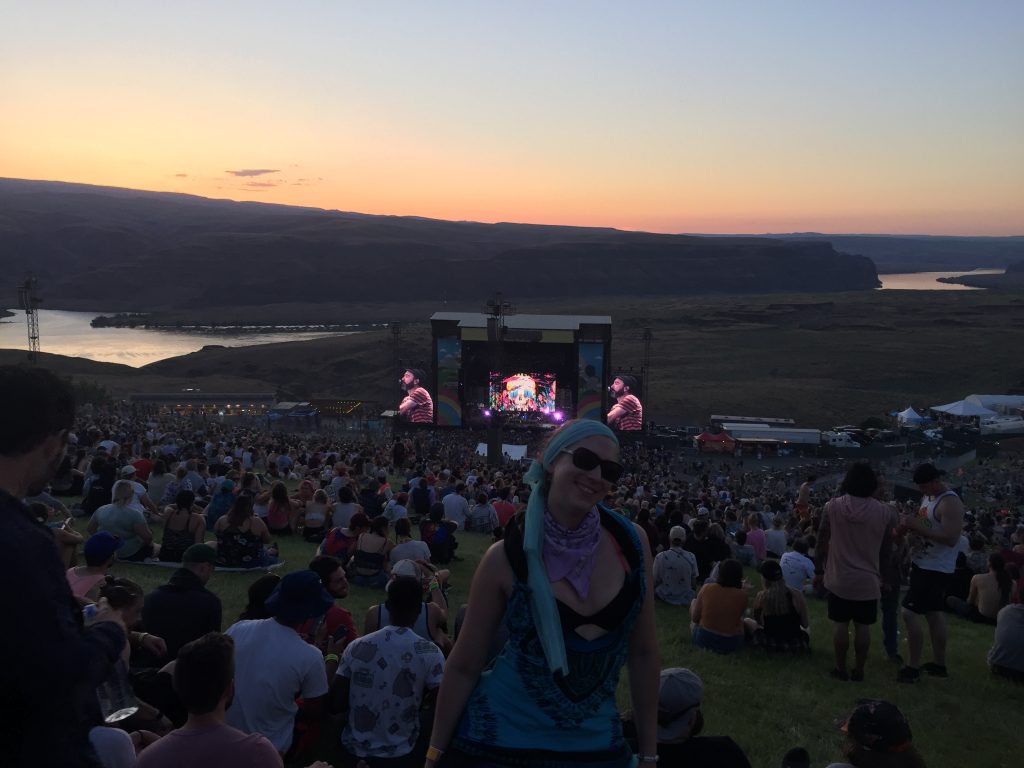 Stay up to date on upcoming EDM events in the Seattle area by following the EmeraldCityEDM Event Calendar, and enter to win free tickets to local EDM shows on the EmeraldCityEDM Contests & Giveaways page.
Sign up for our email update list to emailed about new releases from local producers, show announcements, Seattle area EDM news & free show tickets: