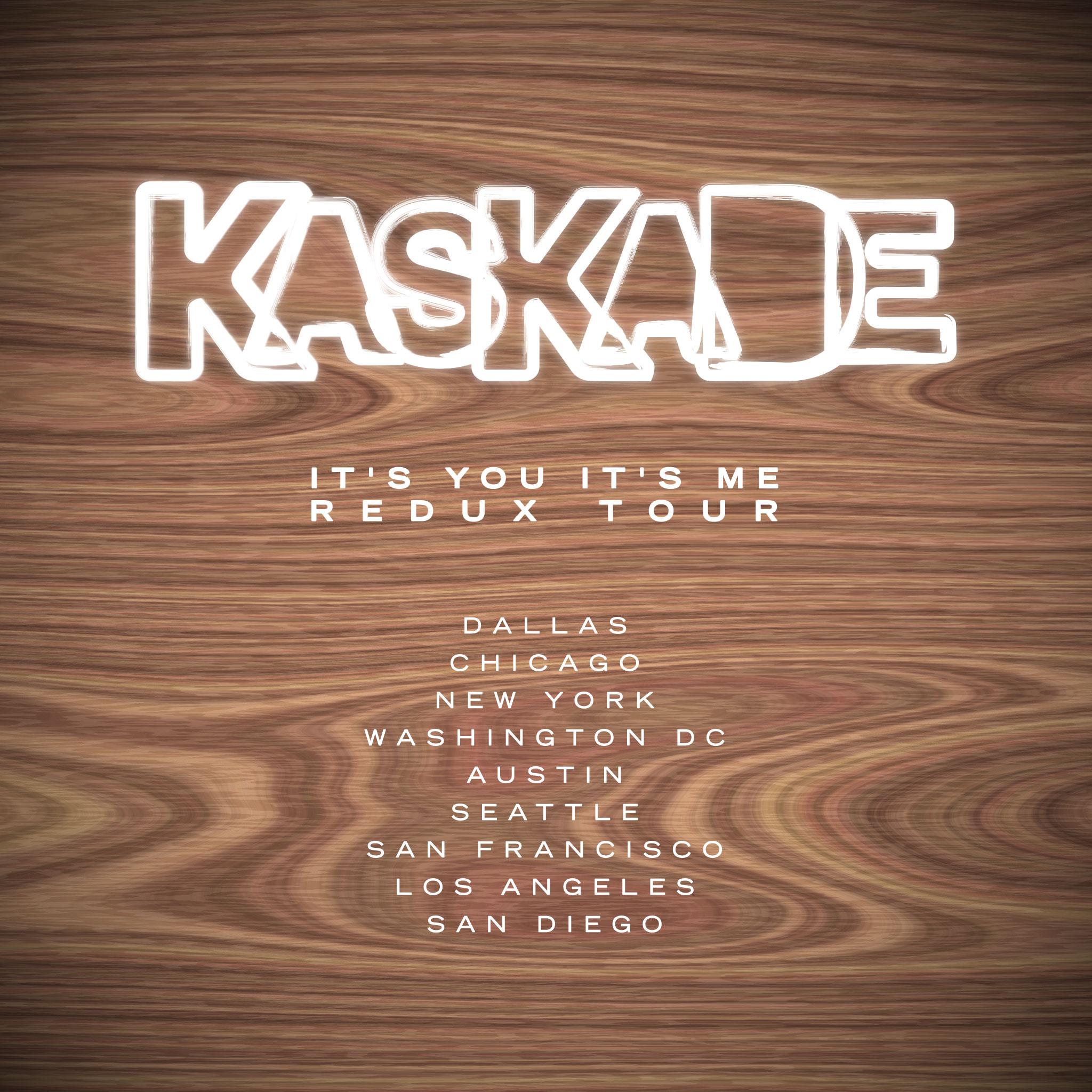 Along with headlining the 2013 Paradiso Festival, Kaskade will be bringing his intimate "It's You, It's Me Redux" mini-tour to Seattle!  No word yet on the date or the location, which will be announced via social media five days before the show.  Stay tuned to EmeraldCityEDM for updates about the mini-tour, and find all Paradio related information at the EmeraldCityEDM Paradiso 2013 page.
About "It's You, It's Me Redux", Kaskade announced the cities via Facebook and released this statement about the mini-tour via Tumbler:  "This upcoming tour I'm doing is called "It's You, It's Me Redux". There are nine cities I'm visiting to commemorate the ten-year anniversary of the release of my album. It's going to be a small and dirty gig-type atmosphere. This was a concept I came up with, wanting to go back to where I was, where the scene was, ten years ago. There will neither be stadiums nor big crowds. Each club I play is going to hold around 200 – 300 people, max. These are the clubs I played at back in the day.  It's going to be intimate. It's going to be deep.  Dates, venues, and ticketing links for each individual city will be released five days ahead of time, via social media (Twitter, FB etc.)  I love the big feel of huge crowds, anthems and mayhem. But sometimes it's good to go back and touch base with the foundation. This is mine. Hope to see you there."
Note:  Facebook commenters seem to believe that this is an April Fools Day joke, it is not!  The mini-tour was first announced by Kaskade in March, via a Billboard interview.   Per the Billboard article, the mini tour will occur in April:  "Kaskade, who recently sold out Los Angeles' Staples Center, revealed that he plans to embark on a small venue tour in April. He'll be returning to the nightclubs that he played on his rise to stardom.  The short route marks the 10-year anniversary of his debut artist album, "It's You, It's Me," on San Francisco indie Om. "This month, March, marks 10-years since 'It's You, It's Me' came out, which is my first album," Kaskade said. "So I thought in April, it would be cool to go out and play some of the original rooms that I used to play 10, 12 years ago. [I'll] do a tour [in] a select few cities and play some of these smaller rooms, play more intimate, a more deeper set for people who used to come out ages ago."  Kaskade plans to announce tour dates "next week" but keep information on the venues underwraps till closer to the kick-off date."
Stay up to date on upcoming public electronic dance music events in the Seattle area by following the EmeraldCityEDM Events Calendar.