Did you miss out on getting presale tickets to Krewella's GET WET LIVE Tour?   You're not alone, the Seattle Paramount Theatre 2013 presale sold out in 8 minutes!
SEATTLE KREW!! OUR PARAMOUNT THEATRE PRE-SALE IS SOLD OUT – On sale will start Friday at 1 PM EST at http://t.co/g3j7ZKtaLR ! #GETWETLIVE

— KREWELLA (@Krewella) July 24, 2013
General sale tickets will be available to purchase this Friday, July 26th.  Tickets will be available via Krewella's ticketing site on Friday at 10:00am PST, and via the Paramount Theatre at 12:00 noon.  Ticket prices will start at $36.50 via the Paramount and no word yet on Krewella's direct pricing.  Stay tuned to EmeraldCityEDM for alerts to buy tickets and updates about the tour.  See you at the Paramount!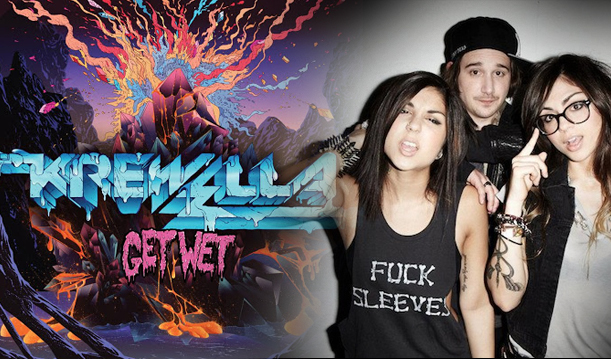 About the Get Wet Live tour: Krewella will be bringing the GET WET LIVE tour to Seattle at the Paramount Theatre on Saturday, September 28, 2013!  Support will include Seven Lions (to be confirmed, but the tentative opener for Seattle's show per WantTickets' press contact is Seven Lions!), and the tour will feature a brand new "super structure" called the Volcano.  The Get Wet Live tour is brought to Seattle c/o USC Events.
About the "Volcano":  KREWELLA will take their explosive live show that features live vocals by Jahan and Yasmine and a brand new super structure called THE VOLCANO to over 50 clubs across North America.  Prior to the GET WET LIVE tour, KREWELLA will appear at the VELD Festival in Toronto and Electric Zoo in New York City, among other shows.  Tickets for the majority of dates on the GET WET LIVE tour go on sale Wednesday, July 24  -c/o MSO PR.
Note that this tour date is during the same weekend as this year's Decibel Festival.  EmeraldCityEDM inquired as to whether this show is presented as a part of Decibel. and it is NOT. Decibel stated to EmeraldCityEDM that "Decibel is not hosting any events at the Paramount this year. This event is not part of dB."
Remember to stay up to date on upcoming public electronic dance music events in the Seattle area by following the EmeraldCityEDM Event Calendar.
Krewella GET WET LIVE 2013 tour links:  
Buy presale tickets via Krewella (Friday, July 26th at 10am PST)
Buy general tickets via the Paramount (Friday, July 26th at 12pm PST)
GetWetTour official website
EmeraldCityEDM Event Calendar
GET WET LIVE tour's official video: