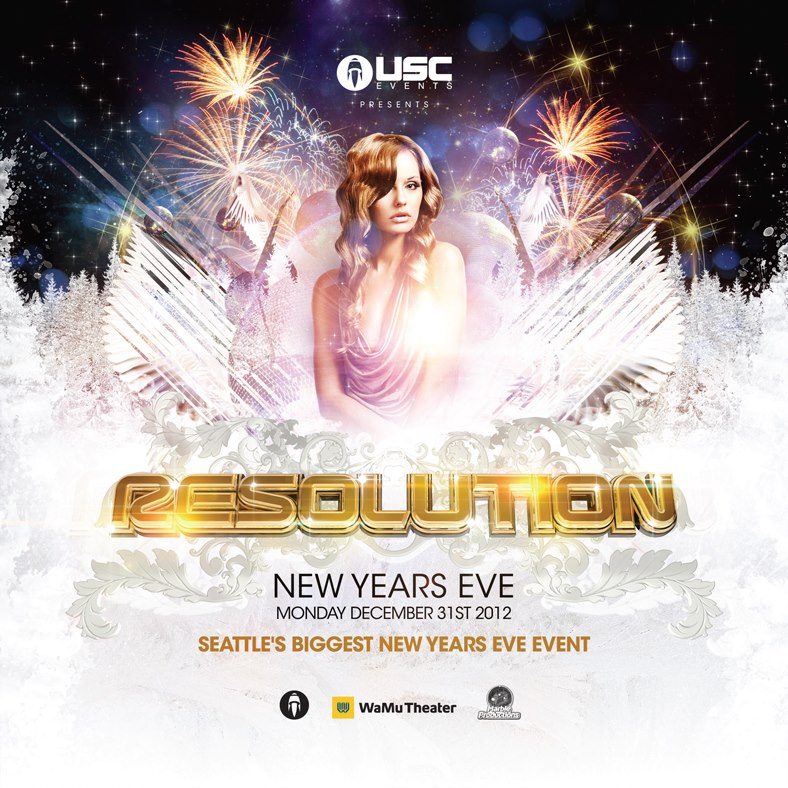 Announced on 11/29/2012 by USC Events via Facebook and Twitter:
Resolution 2013 Final Announcement Of Artists
The holiday season is officially upon us and we can feel the anticipation for Resolution 2013 building a little more every day! We have been hard at work planning some spectacular New Year's Eve surprises to be unveiled soon, but first we have the final announcement of artists that you have all been anticipating, in alphabetical order:  Audrey Napoleon || Cazzette || Darth & Vader || Fei-Fei || LA Riots || ƱZ
In addition, we have added some local Seattle favorites to heat up the decks before the headliners usher us into 2013:   Johnny Monsoon & Darrius || Wheelz & Sonny Chiba || Token & Killa K.  The music is only a piece of the Resolution experience. Stay tuned for more information about festival attractions and production for Seattle's biggest New Year's Eve event!
Final Lineup: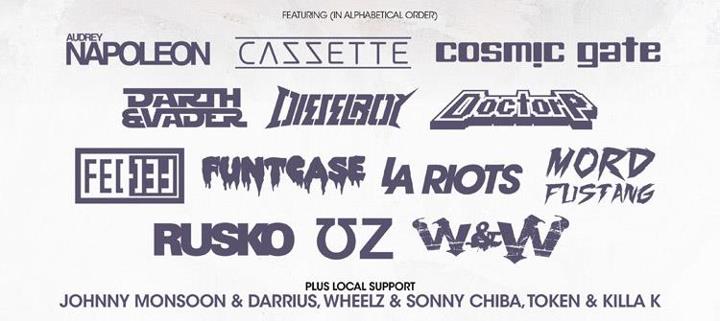 Headliners as of 11/29/2012 (in alphabetical order):
Audrey Napoleon
Cazzette
Cosmic Gate
Darth & Vader
Dieselboy
Doctor P
Fei Fei
FuntCase
LA Riots
Mord Fustang
Rusko
ƱZ
W&W
Local Support:
Darrius
Johnny Monsoon
Token & Killa K
Wheelz & Sonny Chiba
Resolution 2013 links:
Facebook event page
USC Events Resolution website
Purchase tickets online via Ticketmaster
EmeraldCityEDM Resolution page
Remember to stay up to date on upcoming electronic dance music events in the Seattle area by following the EmeraldCityEDM Events Calendar!