Who's getting excited for Avicii!!!    I am so f–ing excited for this show, I don't even care that it's on a wednesday. 
My excitement has just increased substantially after I downloaded Avicii's live set from Pier 94 in NYC on NYE 2012 as posted yesterday by Notetorious.  Get your copy here:  Hulkshare download link (tested).   The rip of "Just Gotta Hold On" from the NYE set has already hit #4 on Hype Machine's popular list as of today, click here to give it a heart on HypeM.com yourself.   I really started enjoying the set about 45 minutes in, and especially liked Avicii's remixes of Someone Like You (Adele), Sweet Dreams (Euriythmics), and Dangerous (James Blunt).
I just checked on Seattle show ticket prices online at StubHub and CraigsList and balcony tickets are currently for sale at around 80$ – $100, and floor tickets STARTING at around $125.  These are some pretty insane prices for a weekday show with one headliner, it truly shows how much of a star Avicii has become over the past year.  Stay up to date by following the USC Events – Official Event page, Facebook event page, or my orginal blog post. 
Get it:  Hulkshare download link (tested)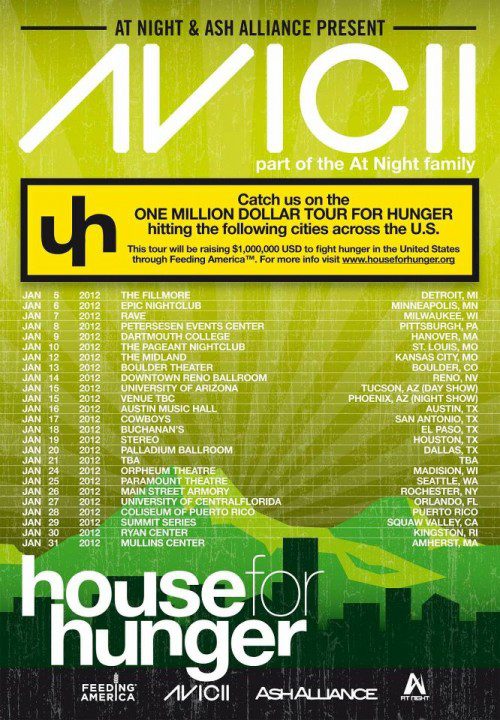 –