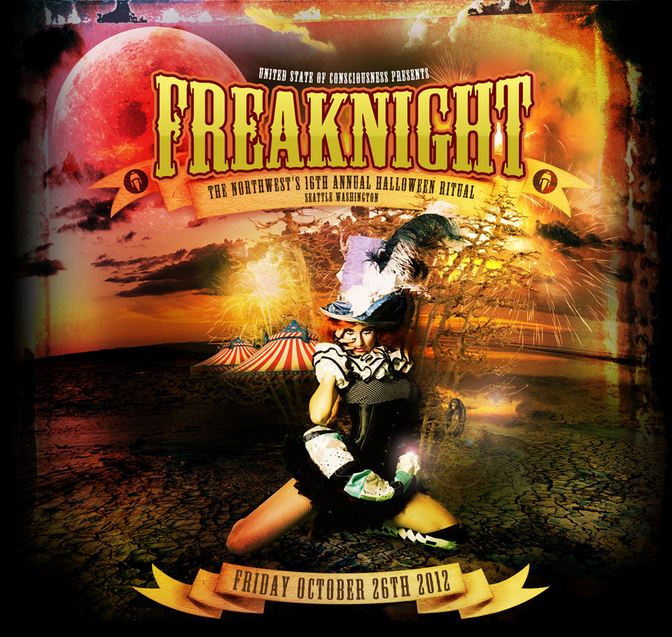 Win tickets to the sold out Freaknight Festival! 
As of 10/11/2012, there are a few options for you to win your way into Freaknight:
C89.5 is giving their last two pairs of tickets away tonight on the "Drive at 5" which airs at 5PM.  Listen to FM station 89.5 for your chance to win. 
Win tickets by attending tonight's Norman Doray event at Foundation Nightclub. Per USC Events Facebook post:  "As a special thank you to our fans, a pair of tickets to the sold out FreakNight Festival will be given away tonight after Norman Doray! Come to the club, and you'll be entered to win. Remember to sign up for the guest list to receive free admission."   Guestlist yourself for free admission tonight here; note that you must be present to win. 
As of 10/11/2012, USC Events' survey is still open – enter for a chance to win a pair of tickets to Freaknight! "Take our survey for your chance to win a pair of tickets to ‪FreakNight‬! 3 people will be selected, and each winner will receive two General Admission tickets to FreakNight Festival 2012."
More offers exist, including other chances to win tickets to Freaknight at non-USC Events shows/events.  I will post these to the comments section on this post once they are announced.  Missing anything?  Add your comment below! 
Freaknight Links:
Facebook event page
USC Events website event page
FreaknightFestival.com
Remember to stay up to date on upcoming electronic dance music events in the Seattle area by following the EmeraldCityEDM Events Calendar!