We sat down with ANGELZ before his opening set for Tchami on the Prophecy Tour at the Showbox Sodo on March 18th, 2017! italic = EmeraldCityEDM
How's Seattle treating you?  I like it! We went to have really good food at a nice vegan placed called Plum Bistro, the mac'n'cheese was really good. I definitely like it, this is my second time and I explored the water section and all that. It actually stopped raining today! You came on a good day, it's been raining solid for a month.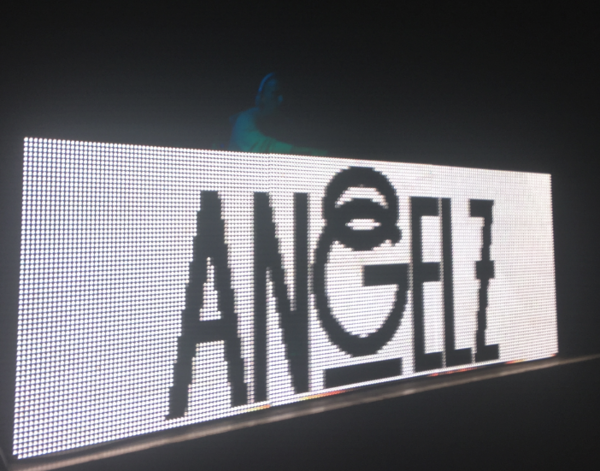 Tell us about where you're from and your background:  I'm from Quebec City, I've been producing since I was about 11 or 12 or pretty much all my life. I started off doing hip-hop, but I was always a fan of music and I was always into computers and producing. Producing nowadays with software goes hand in hand with computers. So, I just always kept with it and eventually I started getting better and listening to different things, my taste started shaping itself and it became the sound that it is now.
What was it like working at Def Jam as a teenager? That's got to beat fast food!  Yeah! Now people network with Facebook and Twitter etc., but when I started in high school it was Myspace and Aol instant messenger, and I was sending beats to artists using those mediums. On Myspace, most of the rappers were running their own Myspace pages and you could message a Myspace page so I figured "why not?" and messaged who I was listening to. I started building my own relationships at around age 14, and I think that the fact that I was young gave me a "whatever happens happens" attitude; to me I was just happy with a response. Then they answered, we started messaging back and forth, and eventually it led to a deal and got me in the door working with different producers. I was mostly just making beats but all of those years of experience made me able to become a producer and be able to build songs, not just cool ideas. I started getting serious and realized that I needed to learn all of it.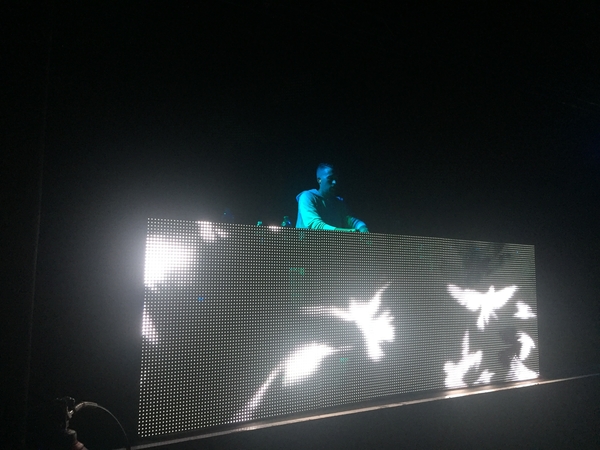 Can you tell us about your sound and what makes G-House G-House?  Well, I definitely started out pushing that angle, now with all my releases I'm starting to find my own sound and mixing different bass sounds. A lot of it is UK influenced because I've always been into that; there's something about the aesthetic of that stripped back sound, and a lot of it is attitude. I really got into that, so my sound is a mix of all of my influences over the years. Be it big beats of the early 2000's, and the hip-hop of those years, mixed with producers that I idolized like The Neptunes & Timbaland. I feel like I've been able to mix all of those influences and combine that into something that's danceable with a high technical quality in the sound. My sound is a melting pot of all of that.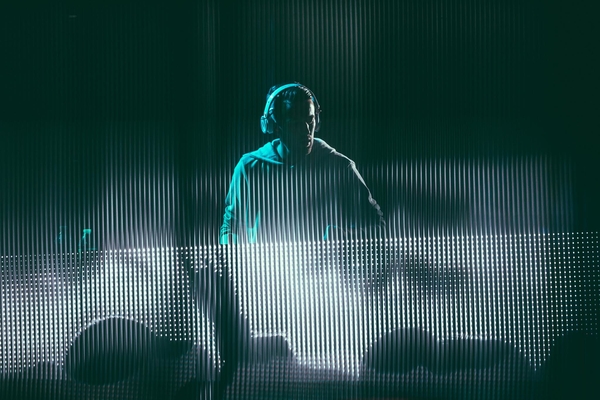 Photo credit: Merc Photography
Let's talk about some of your new releases, you recently remixed the track Paces by Savage. What was your inspiration for remixing that song?  I get a lot of remix offers, artists will contact us and ask me to remix their songs. If I don't like the original I can't do it. A lot of the time it's hard for me because if I'm not excited about it I pass, but when that offer came in from Savage as soon as I heard the original vocal I knew I could make something out of it. The original song is kind of happy, but when I listened to the vocal I heard a little melancholy in the vocal and I knew I would be able to spin that into something that's more like my sound. I had a lot of fun making it, I feel like I was able to give a new life to the song. It's a remix but I see it as my version of the song; or my reimagination as if I was the one to make that song. I'm glad you like it! We really like it and you actually have the most listens of any of the remixes of that song. Yeah! It's funny, that happens a lot when I do remixes.
Another track you just released is Devils, we really like the reggae beat. What gave you the inspiration for that, your other music doesn't tend to have a lot of that sound?  After the last EP that I put out, the Saint Thug EP, with the reaction it got I became really comfortable with doing what I want to do instead of playing it safe. I was making what I thought people would like, or what I thought people wanted to hear. With Devils, I just decided to have fun with it. It was right after I moved to LA and I had most of the song done, except for the reggae breakdown and I heard a song on the radio in a shop and just went with it.
What about future releases? What are you working on next?   I'm working on a lot of stuff, different collaborations. I was in the studio with Wax Motif earlier this week and it went really good, we almost made a song in one day! I wasn't into collaborations before, but I've opened up to it now and I actually enjoy working with different people and trying to learn from them. Im working on my next EP, but I want everything to be perfect so I'm taking my time. I'm trusting the process and working on music every day.
Tell us what labels you're working with:  I'm still working mostly with Confession, Tchami's label, because I've been there from the start and I was their first release. I feel like there's no other label right now that would offer me the same kind of freedom. Tchami trusts my ideas and if I send him something and he likes it he'll put it out, he doesn't have to change things. It's a good relationship. Right now everyone is talking about Confession and everyone plays our songs, it's great.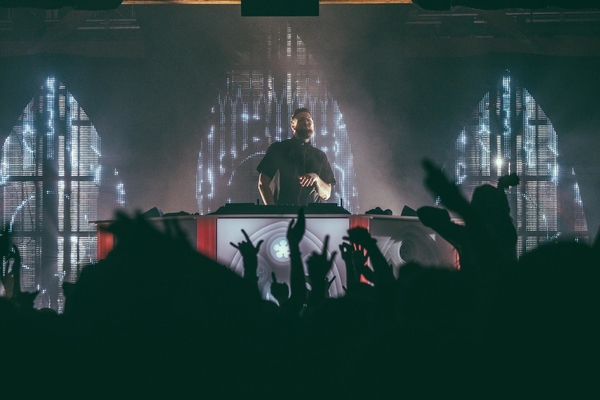 Photo credit: Merc Photography
How did you get started with Tchami?  It was simple, the first song that I made with the label was Hey Girl, which I sent to DJ Snake and that's it! He went crazy for it and showed it to Tchami. Tchami was starting a label and wanted it to be the first release.
What's it been like touring with Tchami?  It's great, obviously he's a high level producer. He's paid his dues and for me it's the right path. He started this futuristic sound and we're still evolving. We were talking about it yesterday, how the scene lately reminds us of 2011 when Skrillex was coming up on the new dubstep wave. It's kind of like what's happening right now with everyone competing to to make the coolest sounds possible. Once bass house started becoming popular a lot of people jumped on it and rinsed it by making the same songs over and over again, but now people are getting tired of hearing the same stuff. Confession is adding fuel to the fire, along with labels like Night Bass, but everyone has a different style. I see it like punk rock: one genre but every band has its own identity. I'm pretty excited to be a part of it.
Tonight's the last night of the Tchami tour, looking back – what were the highlights for you?  I had a really good time last night in Vancouver. I was on the first and last dates of the tour. Last night's afterparty was really cool, going B2B with Tchami and playing only unreleased songs we were battling each other to go harder. Learning from Tchami on the tour has been one of the highlights too, getting to see how he works and different philosophies for DJing; he's given me a lot of pointers.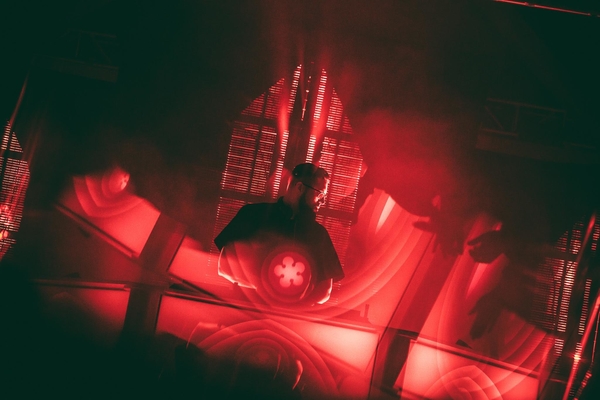 Photo credit: Merc Photography
Any international perspectives on dance music that you'd like to provide? We're living in a crazy world right now with our crazy president but what's happening with dance music in the rest of the world?  I always try to stay positive, one of the positive things happening right now is DJ Snake selling out shows in India. I think that if India is starting to know DJ Snake, maybe in two years they will be into underground stuff, everyone is catching up. You definitely can't just look at the United States and think that's what's happening in the rest of the world. For example, Trap isn't as big in other parts of the world, it's nonexistent in Europe. But, House is worldwide and it's picking up steam. I'm excited about it, I want to do shows in South America, South Africa, everywhere! Some markets, such as Asia, are still really into the super mainstream things, but electronic music is not going away. If you listen to the radio, and listen to pop such as Maroon 5, it's all electronic now. In the 80's they made movies about music from the future, such as Tron, and it kind of sounds like what we're doing now. As technology to make music keeps evolving, sound systems will keep getting better and evolve; even things like cell phone speakers are getting better and better. Things are looking good.
Anything you want to add?  I'm excited for tonight and to be back in Seattle. I'm glad you like the Savage remix.
Next release?  The next one I have coming up will be out at the end of the March, called Gun Shy. It's a remix of my friend Imanos' song with Pusha T, he's the one who made the Revolution song with Diplo, which was one of the main songs from the XXX movie. I was really excited to get to work with Pusha T because he's one of the artists who got me into rap. He's rapping, so I made a club version of the original hip-hop song to make it danceable.
Thank you!   Thank you guys.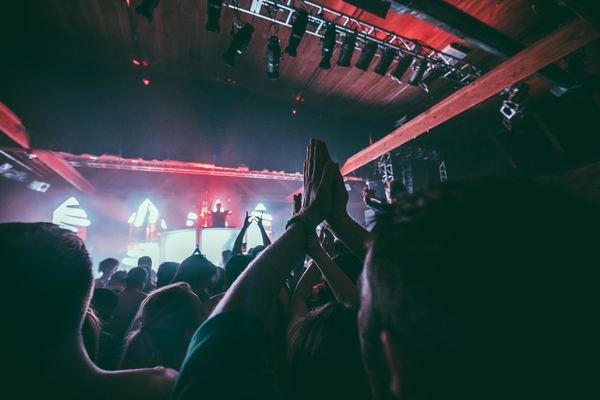 Photo credit: Merc Photography

Stay up to date on upcoming EDM events in the Seattle area by following the EmeraldCityEDM Event Calendar, and enter to win free tickets to local EDM shows on the EmeraldCityEDM Contests & Giveaways page.
Sign up for our email update list to emailed about new releases from local producers, show announcements, Seattle area EDM news & free show tickets:

&nbsp