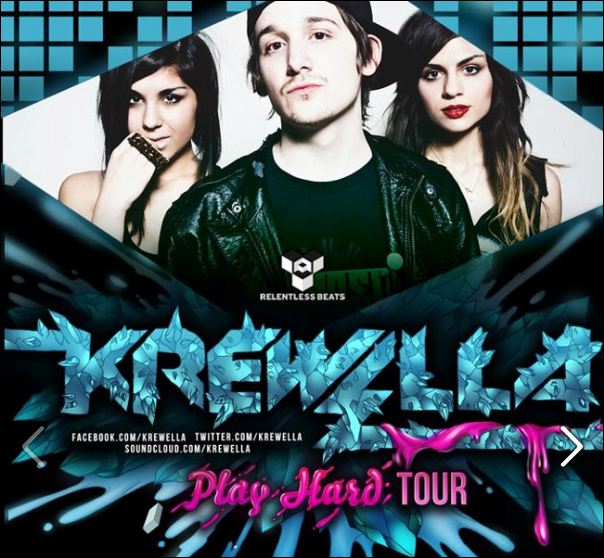 Just announced via Krewella's Facebook:  Krewella will be returning to Seattle with the Play Hard tour on December 14th at the Showbox Market!   Also announced:  Borgore!
During Krewella's debut Seattle performance at Volume in September, the show was plagued by failing speakers and mis-managed entry/admittance.  I'm very excited to announce that Krewella will finally be performing in Seattle at a desirable venue, and on the weekend!  More details TBA, stay tuned to the comments section on this post for more information.
Stay up to date on all upcoming electronic dance music events in the Seattle area by following the EmeraldCityEDM Events Calendar!