Bass Canyon, presented by Excision, will return to the Gorge for another three nights of headbanging bass! The second annual Bass Canyon festival will be held on August 23rd, 24th and 25th, 2019. Tickets are on sale now!
Bass Canyon returns to The Gorge on August 23rd, 2019 to celebrate the best Bass Music in the world. Join us in uniting the incredible vibes of this community and soak in the natural beauty all around you at one of the most scenic venues on earth. Excision is bringing you a one-of-a-kind festival in the Pacific Northwest featuring 3 days of The Paradox stage production, 40+ of the heaviest hitting artists in the scene, gorgeous views of the mountainous Gorge Amphitheatre, and 3 performances by Excision throughout the weekend.
Sunday is going to be extra special this year. In addition to an afternoon Detox set, I'll be closing out the festival by going B2B with a crew of the artists featured in my Artist Spotlights posts. I've always believed in supporting up & coming artists and giving them the best possible platform to share their music. What better way to do that than being a part of a headlining festival set! They'll be announced closer to the festival, stay tuned! -Excision
Lineup:
Excision
12th Planet
Badklaat Kai Wachi
Blunts & Blondes
Boogie T
Champagne Drip
Dion Timmer
Dirt Monkey
Downlink
Dubloadz
Flux Pavilion
Funtcase
Ganja White Night
He$h
Kompany
Liquid Stranger
LSDream
Mastadon
Midnight Tyrannosaurus
Snails
Space Jesus
Spag Heddy
Subtronics
Sullivan King
Svdden Death
Trampa
Virtual Riot
Wooli
Zomboy
Added to the lineup:
Akylla
G-Rex
Lucii
Calcium
Chime
Jantsen
Jessica Audiffred
Tynan
Ubur
Yookie
Tickets:
GA tickets (Starting at $193)
Thursday pre-party tickets ($30)
VIP tickets ($258)
Cliff House VIP tickets ($499)
Camping vehicle passes ($137, upgrades available. It has historically been cheaper to bring cash and purchase camping at the campground entrance than to purchase camping online. It is not possible for the Gorge to sell out of camping spots.)
Links:
Facebook event page
Official website
Payment Plans: All items may be paid for on a payment plan! Choose "layaway" during checkout, a $10 fee applies. Details: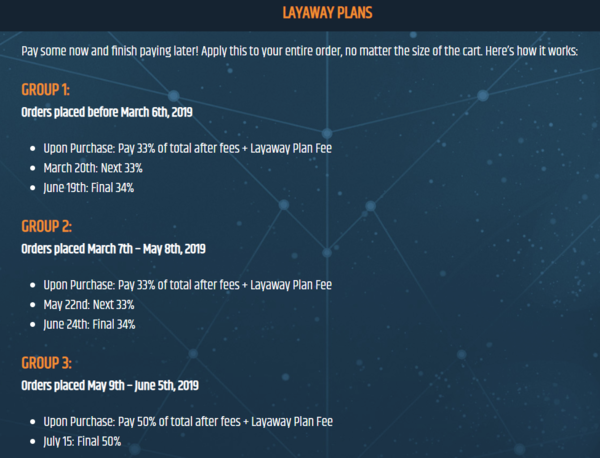 Shuttles: You can take a shuttle one way or round trip from Seatac or Seattle. Reserve your shuttle spot here. You are allowed to bring one large bag/suitcase, standard camping equipment and a cooler on the shuttle.
18+
Stay up to date on upcoming EDM events in the Seattle area by following the EmeraldCityEDM Event Calendar, and enter to win free tickets to local EDM shows on the EmeraldCityEDM Contests & Giveaways page. Sign up for our email newsletter to be notified about EDM events, ticket giveaways and new releases from local producers in the upper right area of this page.