Bass Canyon returns to the Gorge on August 19th, 20th & 21st, 2022 with an optional pre-party on Thursday! Excision presents the 4th annual Bass Canyon bass music festival at the beautiful Gorge Amphitheatre. Tickets and camping are on sale now!
2022 Lineup Changes:
-PhaseOne has been added to the lineup
-DJ Diesel (Shaq) is "unable to make it to due scheduling conflicts" per Bass Canyon on 8/16/2022
-Fox Stevenson is no longer performing due to visa issues.
-Whales is no longer performing due to visa issues.
Set Times: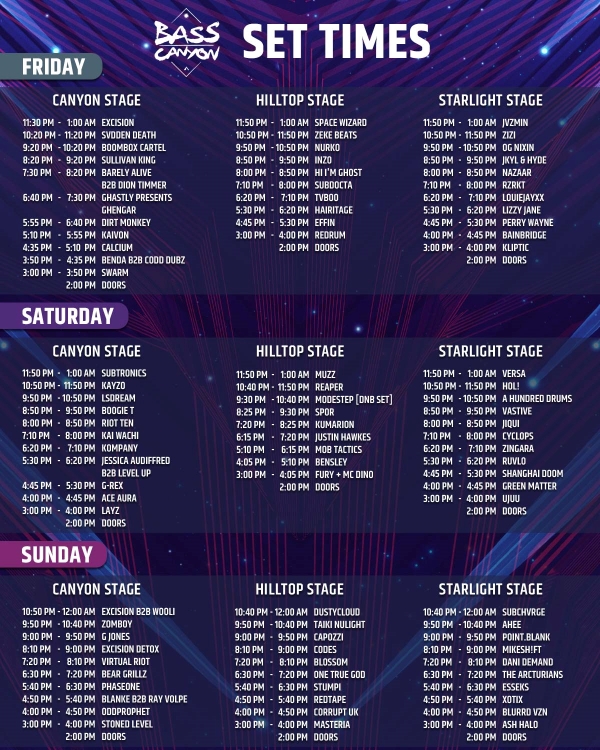 Camping Stage & Silent Disco Set Times: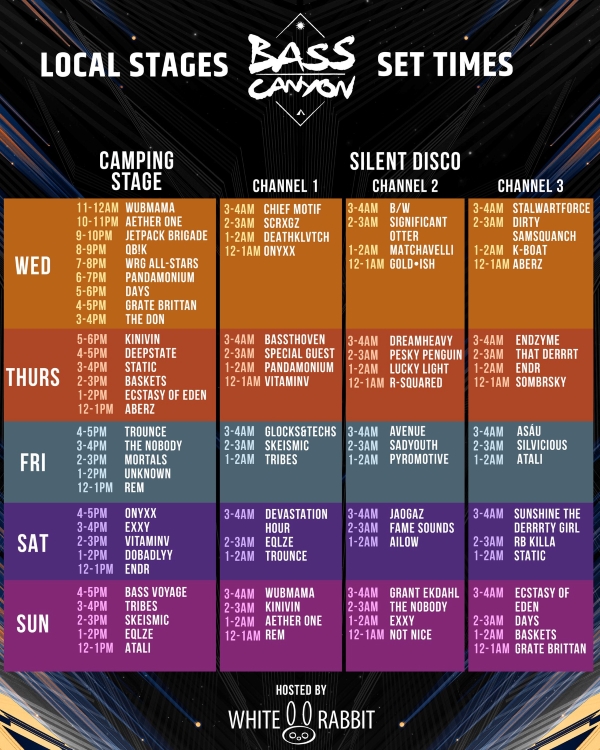 Heat Update: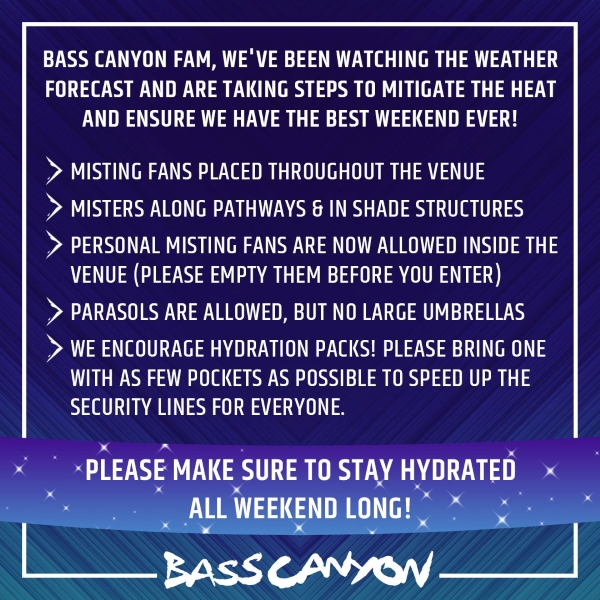 Campground Activity Schedules: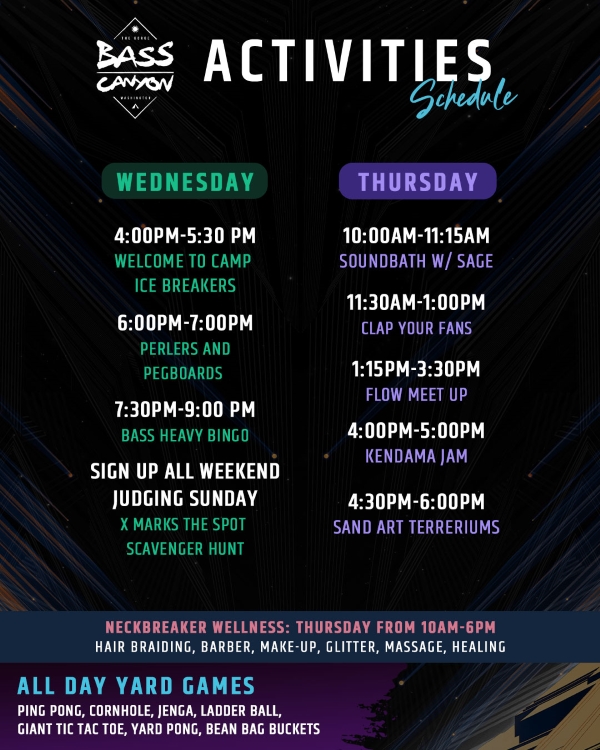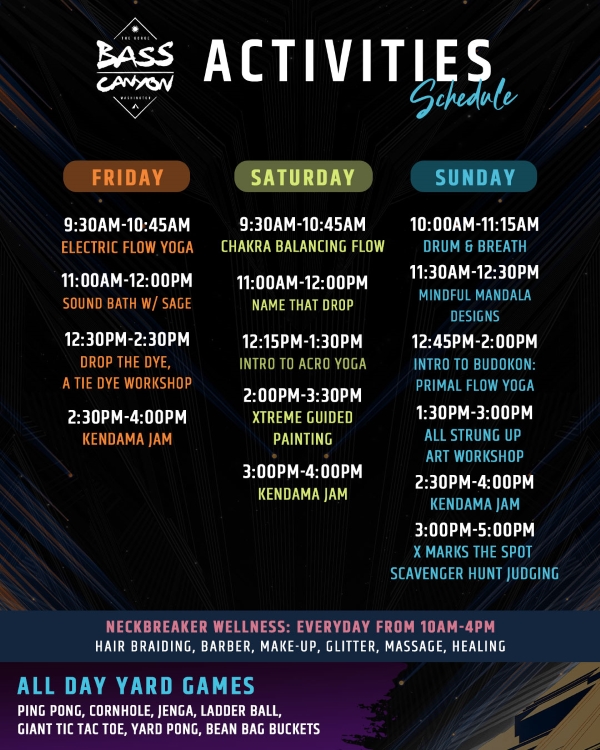 Maps: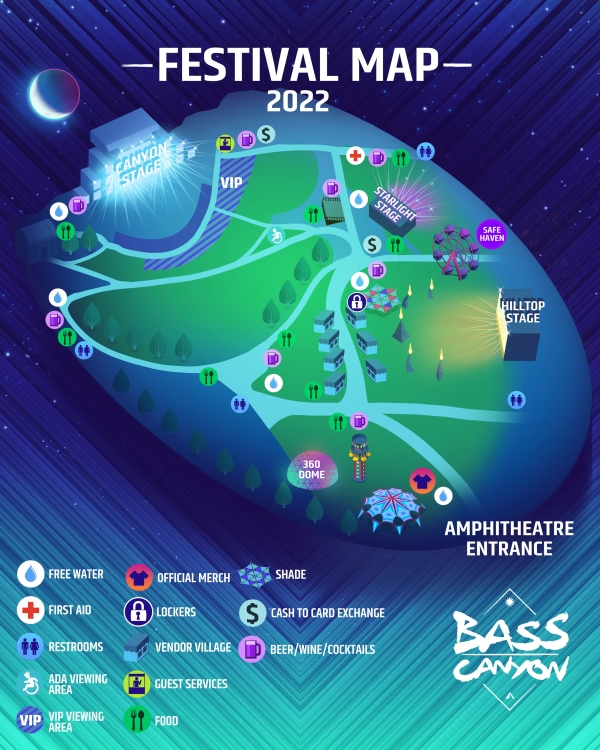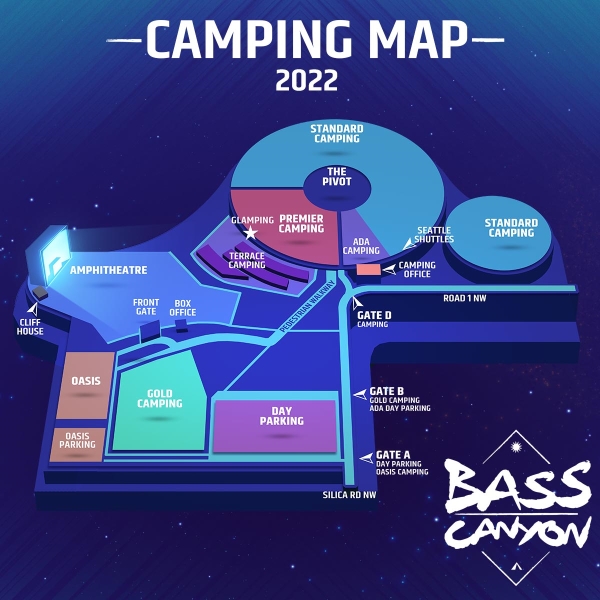 2022 Updates:
-Camping: Camping opens Wednesday at 1pm. Get settled before the pre-party, and join Bass Canyon for a full extra day of camping, activities, and local artist talent!
-More Artists & More Talent: Bringing in more eclectic sounds from across the Bass Music spectrum.
-Re-Entry: Local authorities may allow re-entry for all Bass Canyon guests in 2022, but they reserve the right to close re-entry to non-VIP guests at any time throughout the weekend. VIP will still have guaranteed Amphitheatre re-entry all weekend long.
Extra Campground Staff: To improve the campground entry process, Bass Canyon is adding "significantly more" check-in staff at the entrances.
Links & More Information:
Purchase tickets & camping
Facebook event page
Reserve a locker
BassCanyon.com
18+
The Gorge Amphitheatre
754 Silica Road NW
George, WA 98848
Stay up to date on upcoming EDM events in the Seattle area by following the EmeraldCityEDM Event Calendar, and enter to win free tickets to local EDM shows on the EmeraldCityEDM Contests & Giveaways page.