Seven Lions' highly coveted studio album Beyond The Veil is here! 'Beyond the Veil, There's Stories Left to Tell' is out now on Ophelia Records. After a decade of music, dance music leader Seven Lions releases his first-ever album Beyond The Veil, a full-length project that fans have been waiting for since the inception of the project.
During the pandemic, I had a lot of time to myself, a lot of time to just go for walks with my dog Khaleesi. A lot of these songs are inspired by what I was listening to at that time, when I was just alone, walking through the forest.

Tonally, this album shifted my sound a bit to a more organic sound, and one that is less reliant on synths.

This album is the first and possibly last album for me. I had an amazing time writing it and I feel like I got to tell a story that I normally can't tell in just an EP or single. Definitely one for the long time fans. It's something I'm incredibly proud of. -Seven Lions
The album includes twelve original tracks that challenge and evolve the current melodic bass and dubstep sound that Seven Lions helped pioneer. Massive crossover stars Lights and Vancouver Sleep Clinic, as well as dance music singer/songwriters Mija, GG Magree, and JT Roach are featured on the record, which delves into dance-pop, downtempo, acoustic, house, ambient, and cross-genre territory.
While there aren't any producer collaborations on Beyond The Veil, Seven Lions partnered up with some of the best vocalists in the game to top off his debut album. Singer/songwriters, collaborators and best friends GG Magree & Mija sing emotional lyrics of longing, love and acceptance. GG's soft vocals on "Miss You" quickly build and erupt into the dancefloor ready second drop and she makes her impact on "Falling Fast", one of Seven Lions' favorite tracks from Beyond The Veil. "Never Learn" features Mija on vocals for a moment of peace on the downtempo, strings-infused album cut. The album also welcomes Ophelia fan favorite Dia Frampton on "Before You" and alt-pop powerhouse Lights for long-awaited single "Stop Thinking". Finally, JT Roach joins Seven Lions on the titular track for lyrics that drive home central themes of the album.
All album artwork was crafted by Polish illustrator and tattoo artist Kuba Sokòlski, with a more etched and handcrafted style to highlight the timeless feel of Beyond The Veil. The single covers feature key scenes from the Seven Lions mythos with the album cover showcasing a brand new sigil.
Purchase/Stream Beyond The Veil:
Amazon Music
Apple Music/iTunes
Deezer
Ophelia Records
Spotify
Tidal
Youtube
Follow Seven lions:
Facebook
Instagram
Soundcloud
Spotify
Twitter
Youtube
SevenLions.com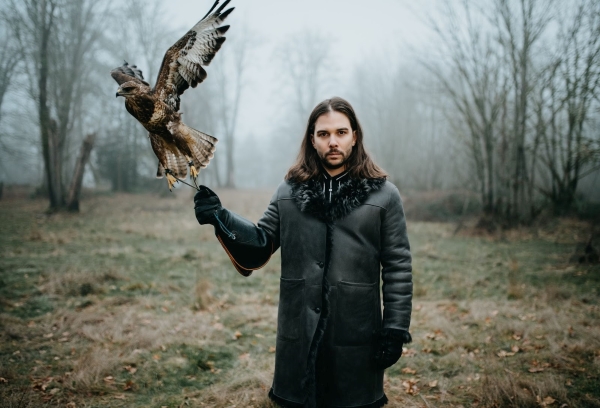 Stay up to date on upcoming EDM events in the Seattle area by following the EmeraldCityEDM Event Calendar, and enter to win free tickets to local EDM shows on the EmeraldCityEDM Contests & Giveaways page.