Excision announces the return of the Thunderdome on Friday February 3rd, Saturday February 4th and Sunday, February 5th 2023 at the Tacoma Dome – third night added! After selling out in just three days, Excision announced a third night on Sunday featuring Liquid Stranger, Wooli & more! Tickets to Sunday are on sale now. Full Sunday lineup: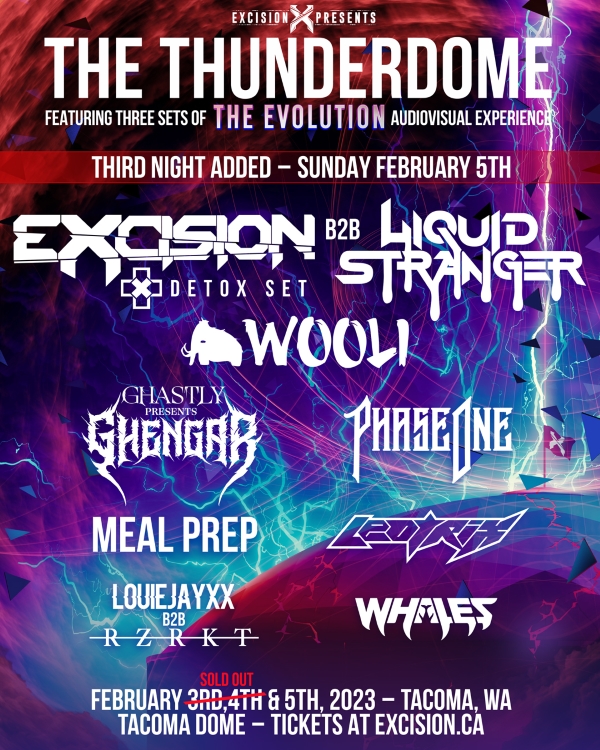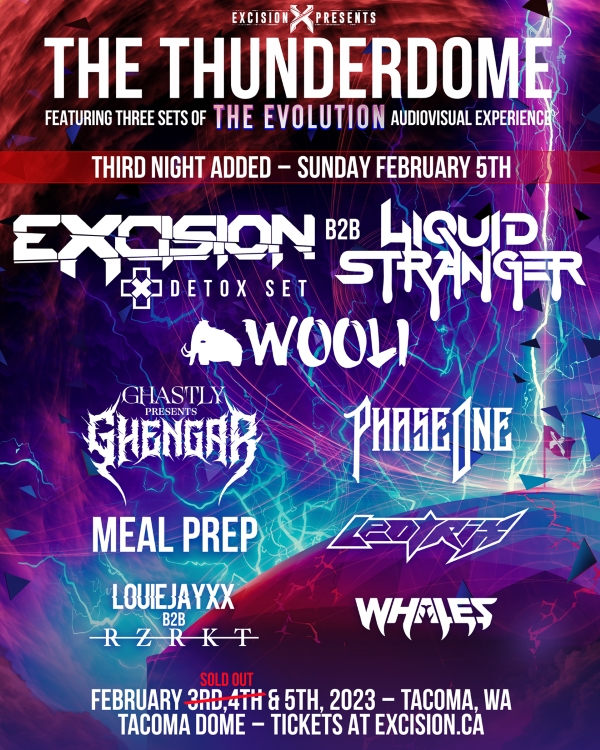 The first Thunderdome was held on November 23rd, 2018 with the second Thunderdome expanding to two days on January 31st & February 1st, 2020. For many fans, this was the last big show we experienced before the Covid lockdowns. The third Thunderdome returned to the Tacoma Dome post-Covid in 2022.
Headbangers, The Thunderdome is on sale NOW! This is always one of my favorite events of the year and I'm excited to have such a massive lineup joining us!! We're going hard on February 3rd & 4th! Mark your calendars and grab tickets now because this one is going to be crazy! See you at The Thunderdome, -X
Friday Lineup:
Excision
Black Tiger Sex Machine
Sullivan King
Space Laces
Hol!
Ace Aura
Jkyl & Hyde
Saturday Lineup:
Excision
Svdden Death
Virtual Riot
Dion Timmer B2B Kompany
Calcium
Layz
Stoned Level
Sunday Lineup:
Liquid Stranger
Wooli
Ghengar (Ghastly)
Leotrix
Meal Prep
LouieJayxx B2B Rzrkt
Whales
Links & More Information:
Purchase tickets
Facebook event page
Reserve a locker
18+
6pm
Tacoma Dome
2727 East D Street
Tacoma, WA 98421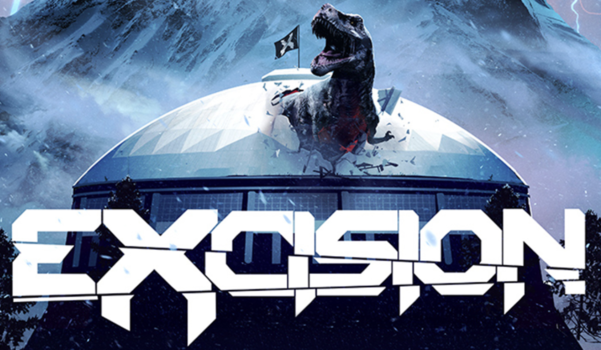 Stay up to date on upcoming EDM events in the Seattle area by following the EmeraldCityEDM Event Calendar, and enter to win free tickets to local EDM shows on the EmeraldCityEDM Contests & Giveaways page.