Freaknight 2017 made its triumphant return to Seattle this Halloween, returning to its original home at the WaMu Theater. After a few years at the Tacoma Dome, Freaknight returned for one night only on Halloween weekend 2017.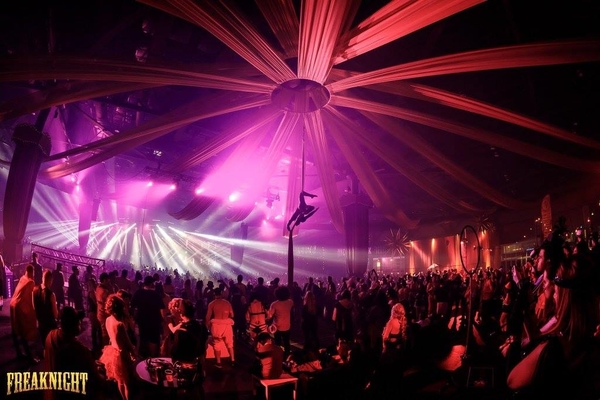 As soon as you walked into the venue it was apparent that the large hall had undergone extensive decorating. A big top tent was simulated and featured aerialists hanging from the center.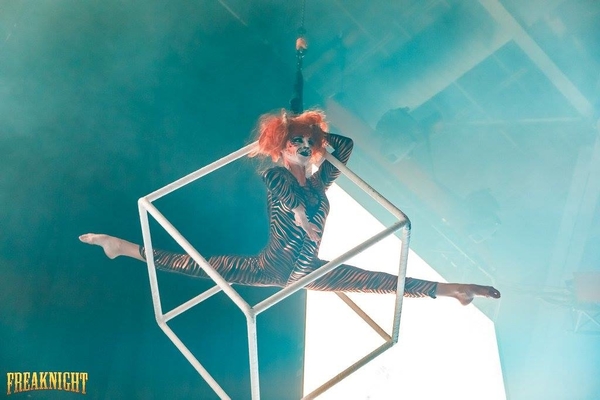 We were extremely impressed by the very talented performers hanging from the ceiling.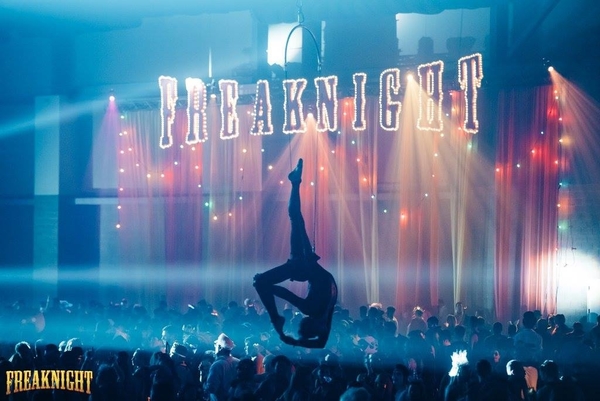 As well as the performers roaming the grounds.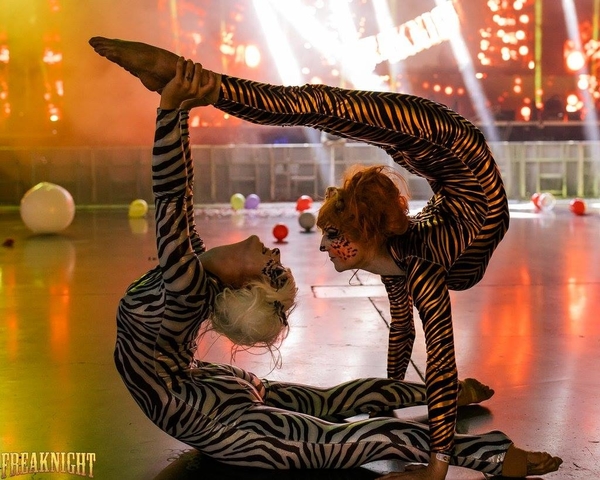 There was a fair amount of fire, from flames enhancing the main stage to fire dancers.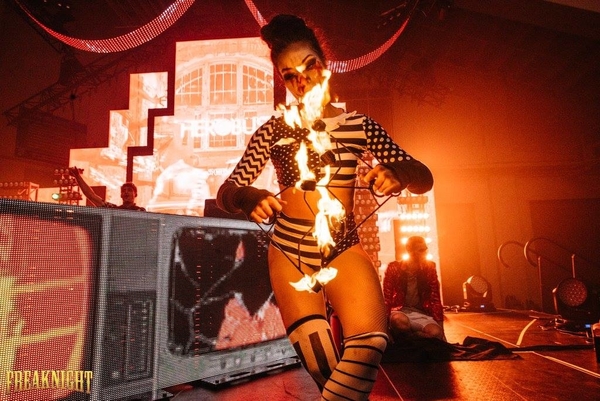 There were even bearded ladies! Because, of course, a circus isn't a circus until there's a bearded lady.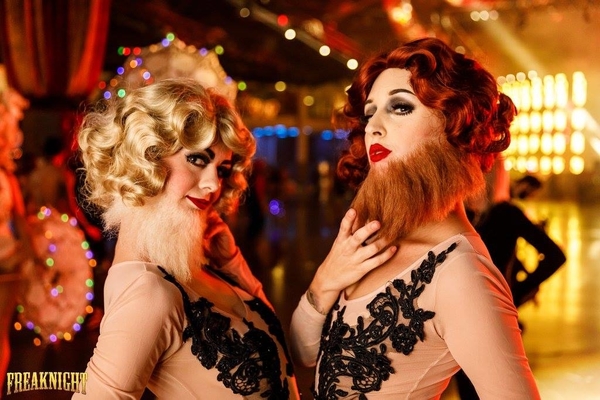 Our night started off with security, of course. Security was extremely professional and MUCH better than the security at the Tacoma Dome. They kept the lines moving quickly, which is impressive considering how much extra searching Halloween costumes require.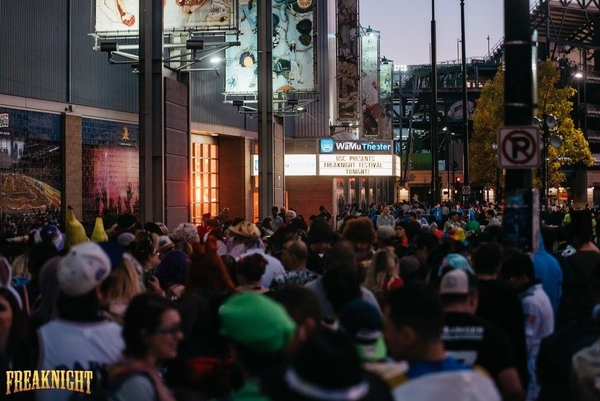 As soon as we walked through the entrance the good vibes started rolling. Even the police were friendly!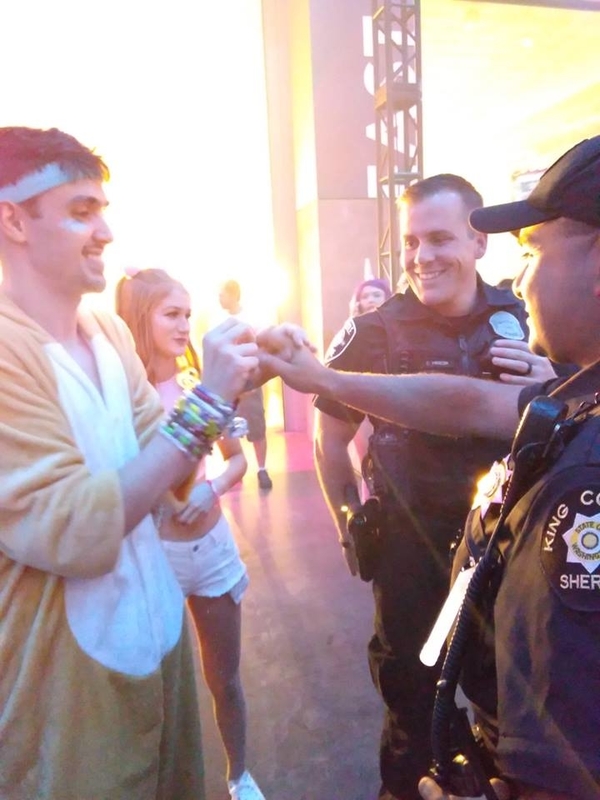 We started our night by catching Walker & Royce, who's debut album has really impressed us. The duo was wearing Jurassic Park costumes, and threw down a banging house set. They played at the 3rd stage, or the "Midway of Mayhem", which had impeccable sound quality. There was no soundbleed from the main stage at all, which was impressive considering how close the two stages were.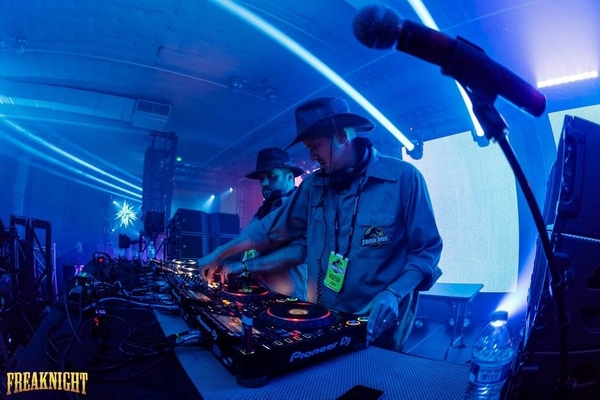 Our first set at the main stage was the new "brohouse" Swedish group Brohug, which consists of John Dahlbäck & two other Swedes. While the set was definitely high energy, it felt very commercial and … BRO-ey. Who would have thought? 😉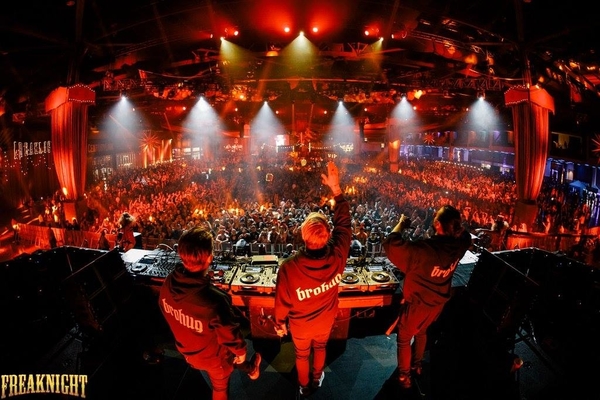 Up next, the legend himself Benny Benassi. We have experienced many a set by Benny, and it was fun to hear how he has evolved his sound to incorporate his classic riffs with today's styles of EDM.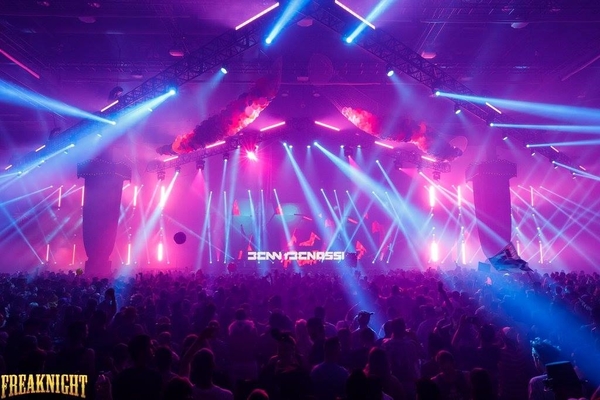 Next, we made our way down the long hallway to the "Bass Asylum" stage for one of our all time favorites heRobust. The hallway was extensively decorated and you could tell that USC Events pulled out all the stops to make the long walk entertaining. While the LED "curtains" above the bass stage crowd were very cool looking, the sound was not impressive. This is unfortunate because with such a long length and great distance from the other stages, the bass stage sound could have been a lot louder. The speakers were only at the very end of the corridor, so everyone was jostling to get close enough to really hear the bass. Which, as any bass-head knows, is essential. After a hard fight through the crowd, we finally made it up far enough to properly get down.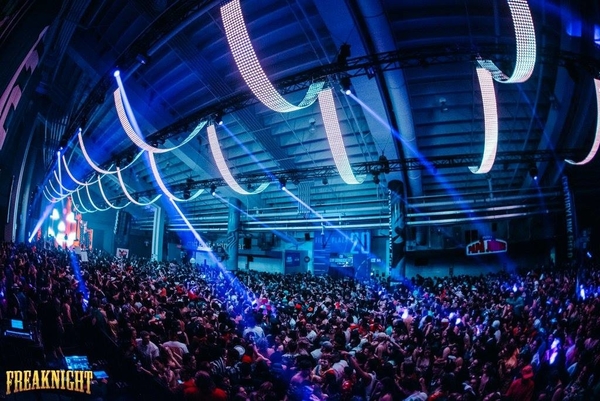 Bear Grillz came up next, but we were so hot and worn out from heRobust's amazing set that we had to retreat to fresh air and take a breather and did not catch much of his set.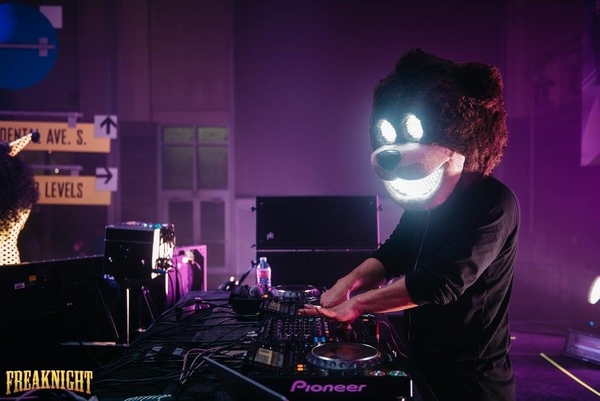 We braved the line to ride a ride, which did take a while. A suggestion for the future – add more rides!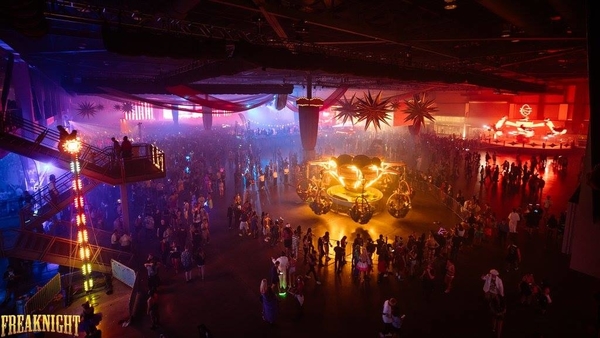 We also played some carnival games, which were fun and had no lines!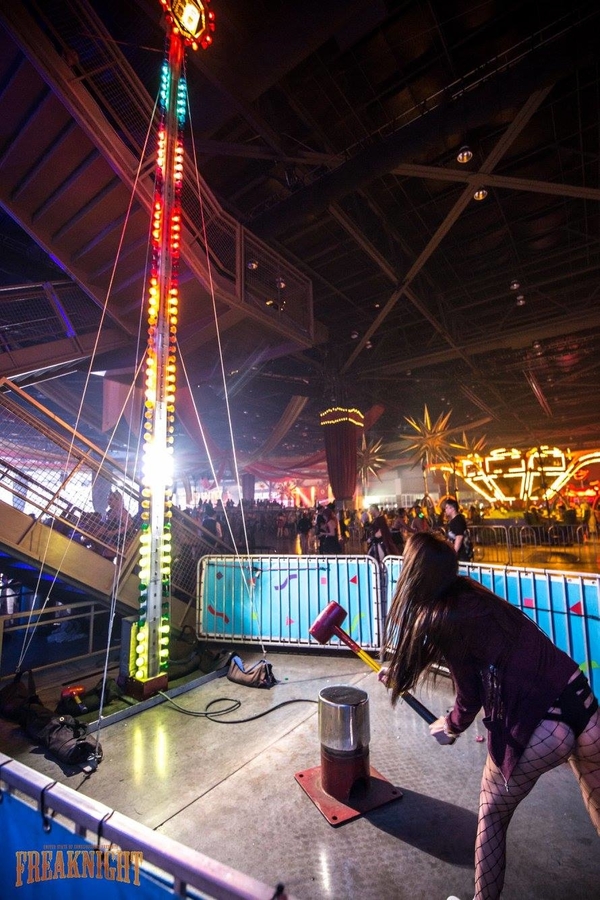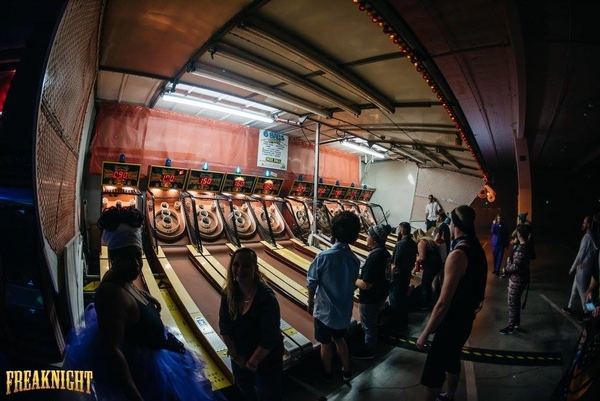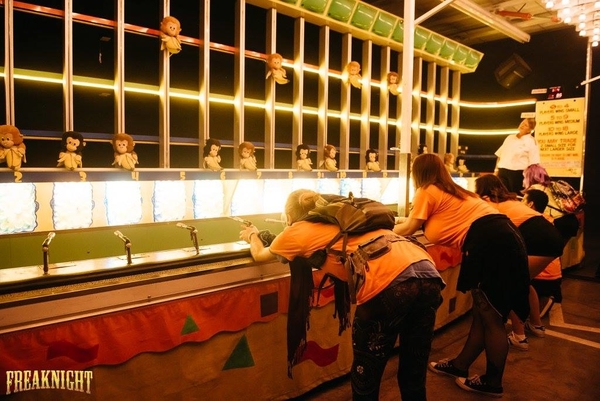 Up next, our first major conflict of the night – Malaa and Kaskade at the same time! What to do? Luckily, the stages were close enough that we could easily bounce between the two. Malaa was AMAZING. In fact, Malaa was our favorite non-bass set of the entire event.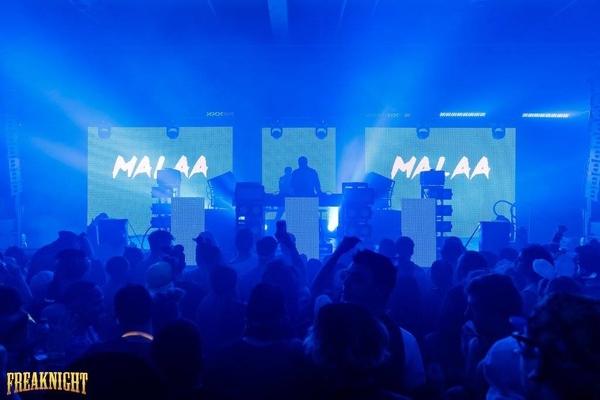 Kaskade was having some sort of identity crisis. It seemed like he couldn't decide what era he was in, and kept switching around the beats and styles with almost no transitions. As long time Kaskade fans, we were disappointed. Is this an indication of stranger things to come from Kaskade? He is releasing a Christmas album….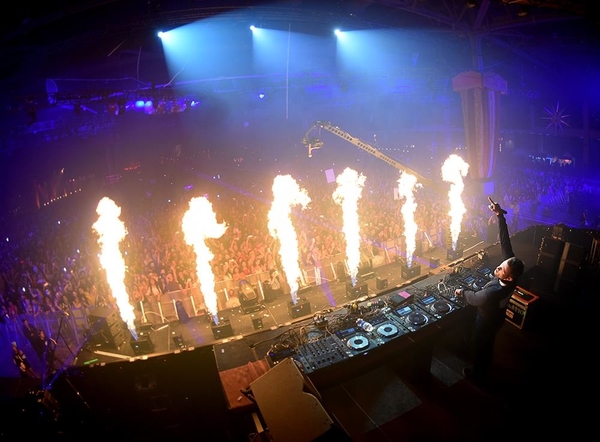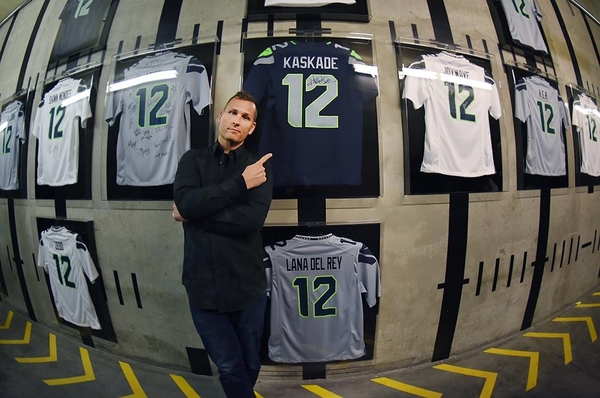 The Conscious Crew was out and about throughout the event helping attendees find what they were looking for while also having a great time. Pro-tip: if you or anyone is ever experiencing an emergency, these are the people to ask for help. They have some EMT training and are very knowledgeable about the layout, where things are, etc. They are also not security, so they are a friendly face, not a foe.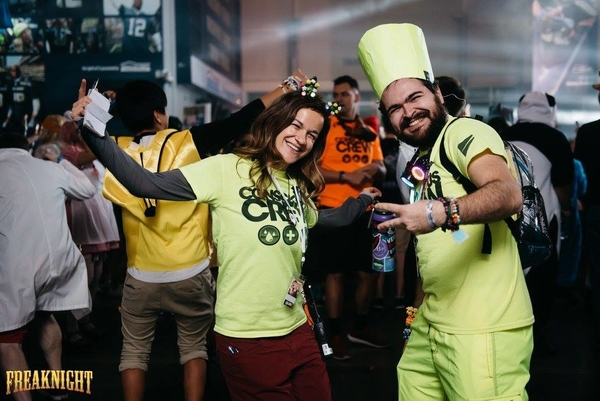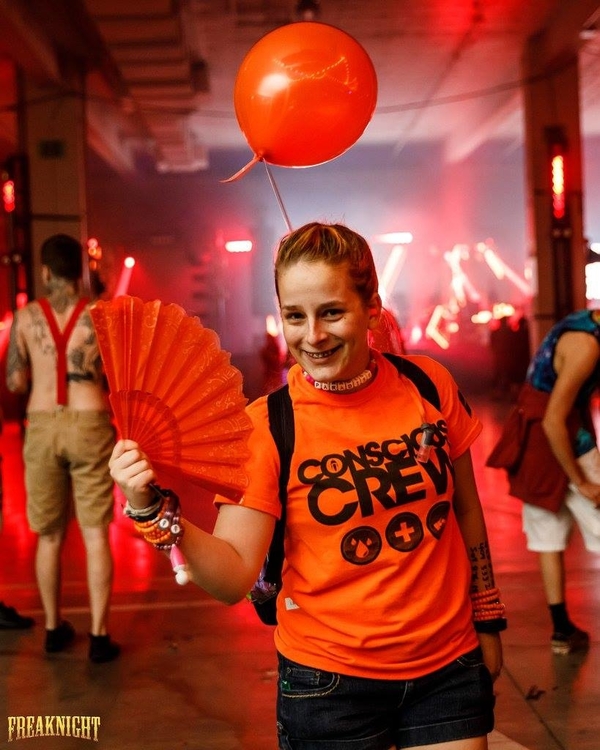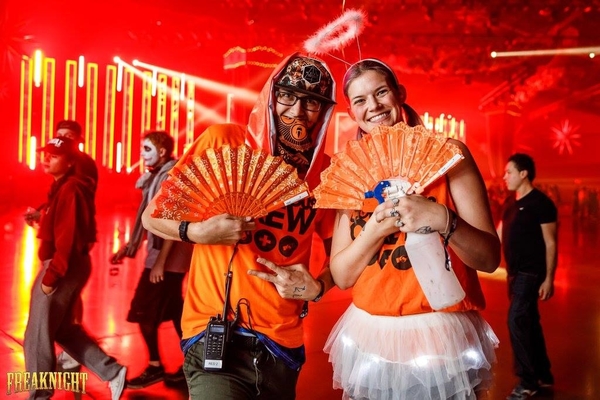 Water stations were easy to find and had almost no lines.
Our next mainstage set was Adventure Club. For not being a "headliner", they certainly had one of the two headliner timeslots.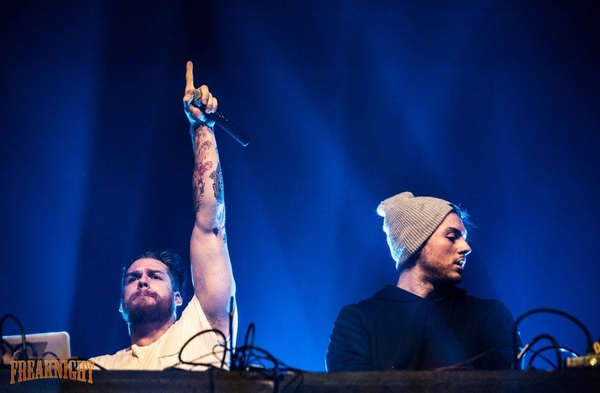 They played an incredible set, and the sound quality was fantastic. The bass was loud and the sounds crisp from all angles. AC played their classics mixed with some new remixes and even some current hip hop!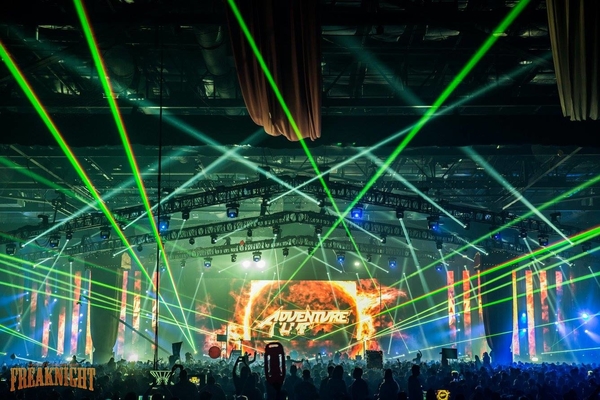 Infected Mushroom and Liquid Soul took over the Midway of Mayhem to close the night out with some Psy Trance. Infected Mushroom played a lot of old school Psy Trance, while Liquid Soul played a very high energy set. Once again, the sound quality of the Midway stage impressed us again.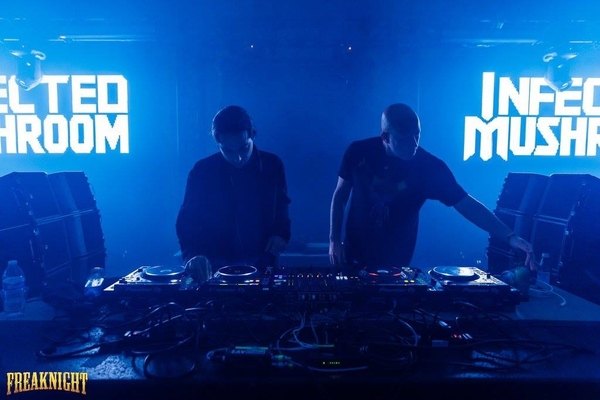 Can we just take a step back and say: LASERS! The lasers were incredible, good job USC Events.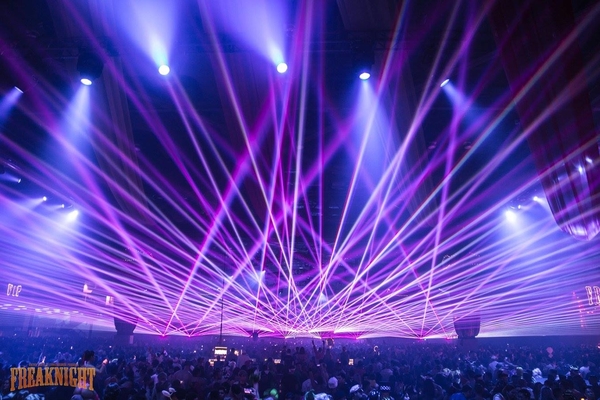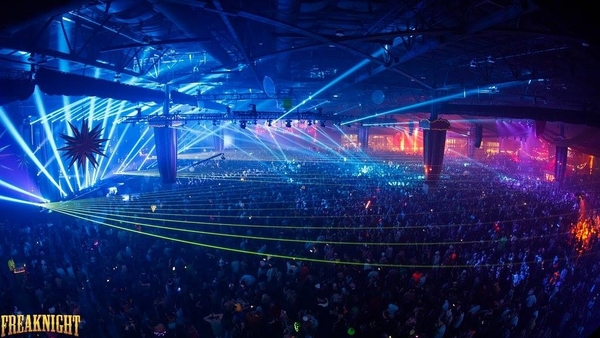 The last sets of the night were Justice, the headliner, and Borgore. We tried to see Borgore, but the crowds in the Bass Asylum corridor were getting pretty large. We also couldn't hear very well due to the lack of speakers, so we bailed and went back to Justice.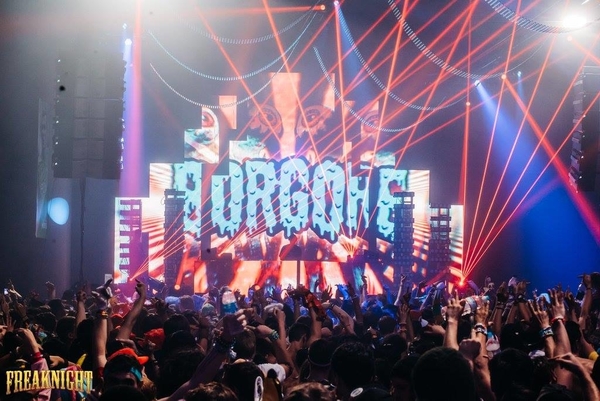 Justice closed out the event by playing a fun electronic rock DJ set. It wasn't what you typically hear at a festival, but for Seattle we thought that the hybrid of rock & EDM was appropriate. You could tell that it was going to be different as they didn't utilize visuals, instead showing their simple black & white logo. They closed out the night by playing our local legends Nirvana and Soundgarden.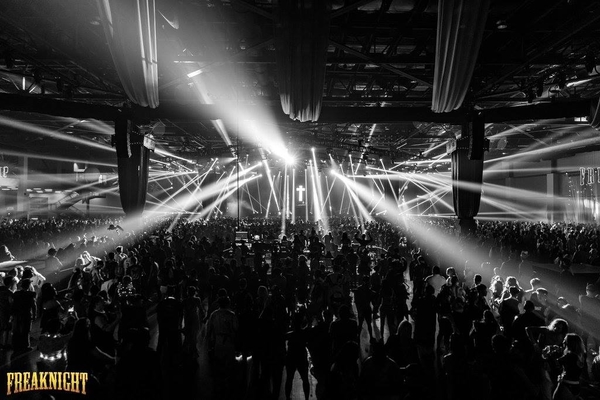 One con? The "sit down" area was tiny, and when you sat down security came over and made you stand up. We would appreciate having some bleachers for when you want to sit down and recharge. Overall, Freaknight was amazing and you could really tell that USC Events put a LOT of time and effort into making it an incredible event. One suggestion: please add more bass speakers, and spread them out so that the good sound fills the entire corridor.
We can't wait for Resolution NYE (on Friday, December 29th), which will feature a similar three stage setup. See the full lineup and enter to win a pair of tickets to Resolution here!
Looking for photos? See the photobooth pictures & professional photo galleries here:
Photo Gallery I
Photo Gallery II
Photo booth pictures (code: "freaknight2017!")
VIP pictures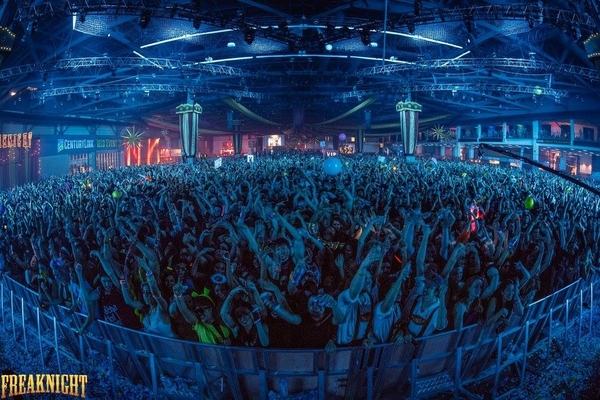 Stay up to date on upcoming EDM events in the Seattle area by following the EmeraldCityEDM Event Calendar, and enter to win free tickets to local EDM shows on the EmeraldCityEDM Contests & Giveaways page.
Sign up for our email update list to emailed about new releases from local producers, show announcements, Seattle area EDM news & free show tickets: